Slave trader statue in UK pulled down
Bristol sculpture pushed into river by jubilant protesters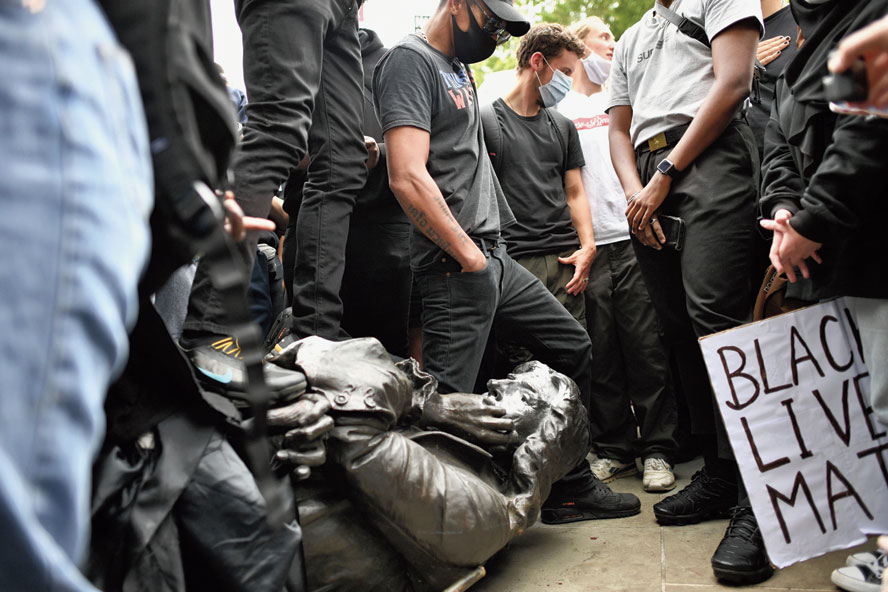 ---
|
London
|
Published 07.06.20, 08:10 PM
---
Protesters in Bristol pulled down a statue of a 17th century slave trader, Edward Colston, from its plinth in College Green, in scenes that recalled the toppling of Saddam Hussein's statue in Baghdad in 2003.
Slave ships owned by Colston are thought to have transported tens of thousands of people from Africa to the Americas.
Jubilant protesters, many white, dragged the statue to the edge of the Bristol Avon and pushed it into the river. Google Maps moved the location of the statue to the river.
Britain could be facing a long, hot summer of violent protests after the "Black Lives Matter" demonstrations across the UK over the death of George Floyd in Minneapolis turned ugly in front of Downing Street in London on Saturday.
Missiles were thrown at police and a bicycle was rammed at a horse, injuring a woman police officer. She has suffered a broken collar bone, broken ribs and a collapsed lung.