Shamima ban is UK policy of 'divide and rule'
Sculptor Anish Kapoor describes British govt's decision to keep out Bangladeshi-origin IS bride as a "disgraceful indictment of national conscience"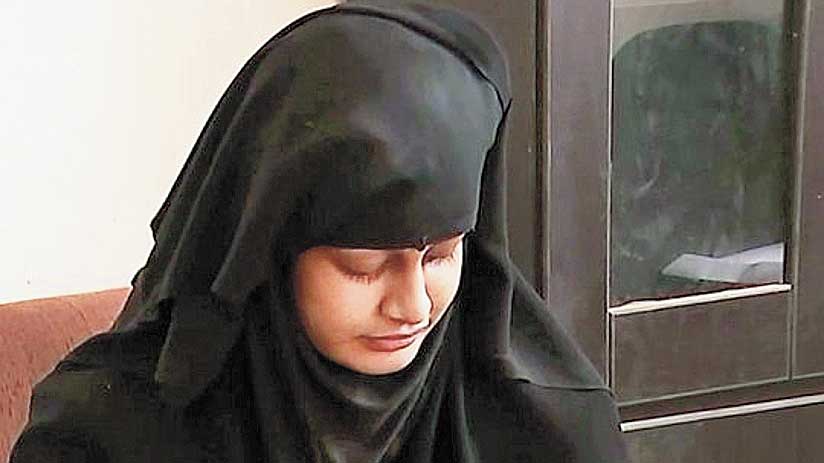 ---
London
|
Published 16.03.21, 02:34 AM
|
---
Britain's best known sculptor Anish Kapoor has described the British government's decision to keep out Bangladeshi-origin Shamima Begum as a "disgraceful indictment of our national conscience".
Bombay-born Kapoor, 67, who often speaks out on human rights issues, said: "This is 'divide and rule', the horror that sustained the British Empire for 200 years. Have we regressed to now practising this on home turf?"
The artist added: "Let us for one moment imagine that four young white school girls from Wiltshire were enticed to go to Syria and join Isis. Would they be seen as terrorists or victims of terrorists?
"We have no doubt that we would be demanding that no expense be spared and not a moment wasted in having them returned to the safety of their homes in England."
He claimed "Britain has shamelessly shirked its responsibility" and authorities have "deliberately and knowingly removed Shamima's ability to access basic rights anywhere in the world".
Kapoor's comments come at a time when The Daily Telegraph has taken a fresh set of photographs of Shamima, now 21, wearing dark glasses and a striped T-shirt and without her traditional Islamic dress.
The paper noted: "With her straightened hair and Western clothing, Ms Begum today looks nothing like the niqab-clad teen who became the poster child for Britain's so-called 'Isil brides' after running away from her Bethnal Green school to marry a jihadi in Syria in Feb 2015.
"Today she looks more suited to a shopping trip on Oxford Street than life in a camp for hardened jihadists.
"On Sunday she greeted The (Daily) Telegraph with a handshake and a weary refusal to speak on record, though she did consent to be photographed."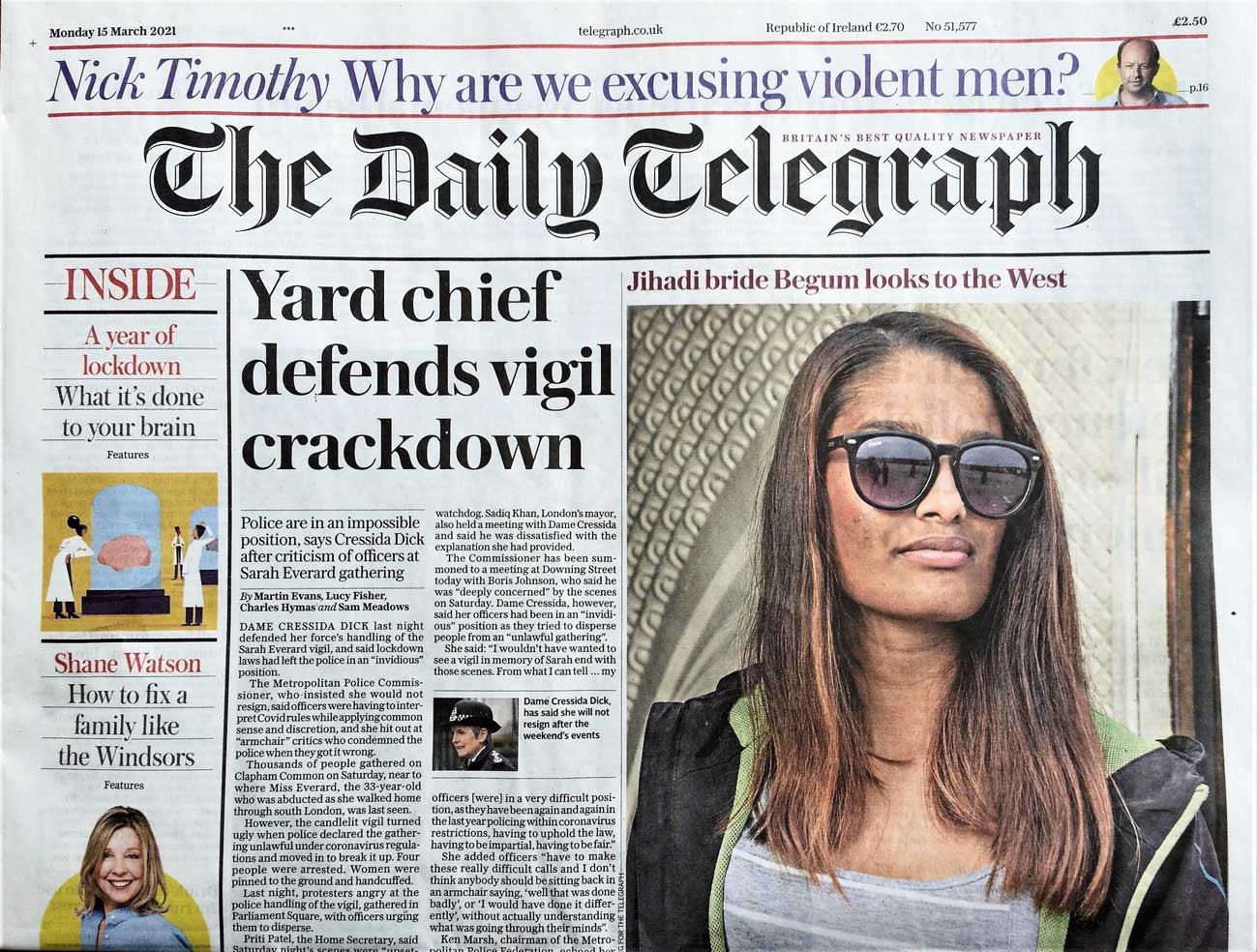 For the last couple of years, Shamima has been confined to the al-Roj camp in Syria.
All three of the children that she had with Yago Riedijk, an IS fighter of Dutch origin, have died from medical neglect.
She was stripped of her British nationality by Pakistani-origin home secretary, Sajid Javid, on national security grounds in 2019.
This decision, which has not been changed by his Indian-origin successor Priti Patel, has been backed by Britain's Supreme Court. However, the battle to get her back to face justice in a British court goes on.
Criticising Javid and Patel, Kapoor said that "at the hands of two home secretaries" who are "desperate to prove their Right-wing credentials, (her) birth right has been stolen from her and from the people of this country".
He argued: "Shamima is a British citizen, and it is her right to be tried in the British courts by a jury of her peers for any offence she may have committed." He said Shamima's radicalisation, as a schoolgirl, was "an indictment of the lack of care and funding for those of non-white ethnic backgrounds".
And he said in the statement, co-authored by Tasnime Akunjee, Shamima's family's lawyer in the UK: "Shamima is the tragic scapegoat of a punitive unforgiving government intent on harsh retribution.
"What happened to Christian forgiveness? Does it not apply to a woman — and a dark skinned one at that?"
He went on: "Is it perhaps that some of us are more British than others of us? Shamima is of Bangladeshi descent, does that change her right to British nationality? I am tempted to think it does especially in the light of the Supreme Court's judgment."
Britain "needs to show compassion and understanding" and "the fact that Shamima wants to come back to the UK shows that she is willing to face the law here for her past mistakes", Kapoor concluded.