Sgt Pepper UK's most favourite album
Sgt Pepper spent 27 weeks at number one on the UK albums chart and 15 weeks at number one in the US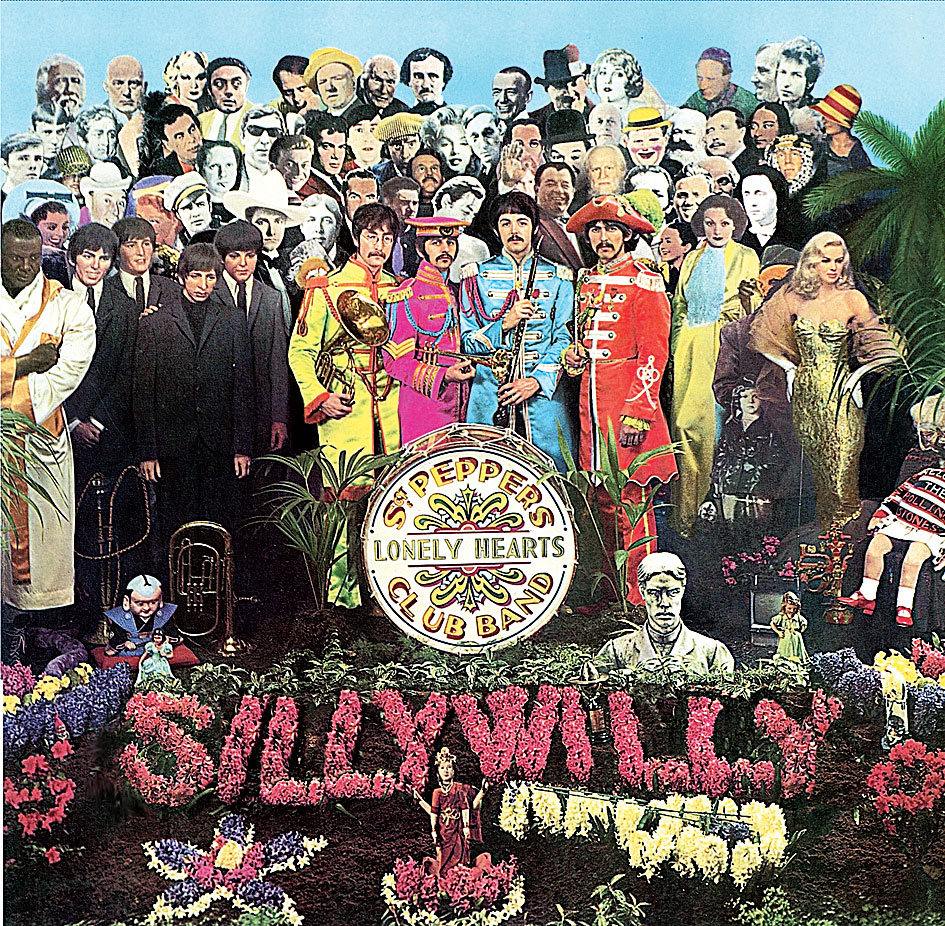 ---
|
London
|
Published 13.10.18, 07:41 PM
---
The Beatles' Sgt Pepper's Lonely Hearts Club Band, which includes the influences of Indian classical music, has been named the most popular British album of all time.
This has been confirmed statistically by "physical sales, downloads and streams in the UK", compiled by the Official Charts Company.
First released in 1967, the record has been crowned the favourite album in UK chart history with 5.34 million combined sales. Considered a form of concept album, the record revolves around a fictional Edwardian military band.
The seminal LP contains such songs as With a Little Help From My Friends, Lucy in the Sky With Diamonds, When I'm Sixty-Four and Lovely Rita.
George Harrison wrote Within You Without You, which was Hindustani classical music-inspired. It has been said that the "lyrics reflect Harrison's immersion in the teachings of the Vedas", while the "song's musical form and Indian instrumentation, such as sitar, tabla, dilrubas and tamburas, recall the Hindu devotional tradition known as bhajan".
Sgt Pepper spent 27 weeks at number one on the UK albums chart and 15 weeks at number one in the US.
In 2003, the Library of Congress placed Sgt Pepper in the National Recording Registry as "culturally, historically, or aesthetically significant". That year, Rolling Stone ranked it number one in its list of the "500 Greatest Albums of All Time".
Prof. Kevin J Dettmar, writing in the Oxford Encyclopaedia of British Literature, described it as "the most important and influential rock and roll album ever recorded".
According to a BBC review, Sgt Pepper "took 129 days to record, between autumn 1966 and spring 1967, and it changed the world… if there's one reason why this album stands the test of time it's because its sum is greater than its whole.
"The reason it took 129 days to piece together isn't due to the band's indulgences – on the contrary, The Beatles were extremely disciplined during their studio sessions."
It's simply because guiding an album this complex to fruition in those days took a long time. These guys weren't just recording songs; they were inventing the stuff with which to make this record as they went along."
Sgt Pepper came ahead of Adele's 21, which earned second place on the chart with 5.11m. The 1995 Oasis album (What's The Story) Morning Glory came third with 4.94m sales.
In fourth, with 4.47m sales, was Pink Floyd's 1973 release Dark Side Of The Moon. This edged out Michael Jackson's 1982 album Thriller which had almost equal sales.
The top 10 is completed by Dire Straits' Brothers In Arms, Michael Jackson's Bad, Fleetwood Mac's Rumours, Amy Winehouse's Back To Black, and Adele again with 25.