Sajid Javid urges Dominic Cummings to apologise
The two have a history of being at loggerheads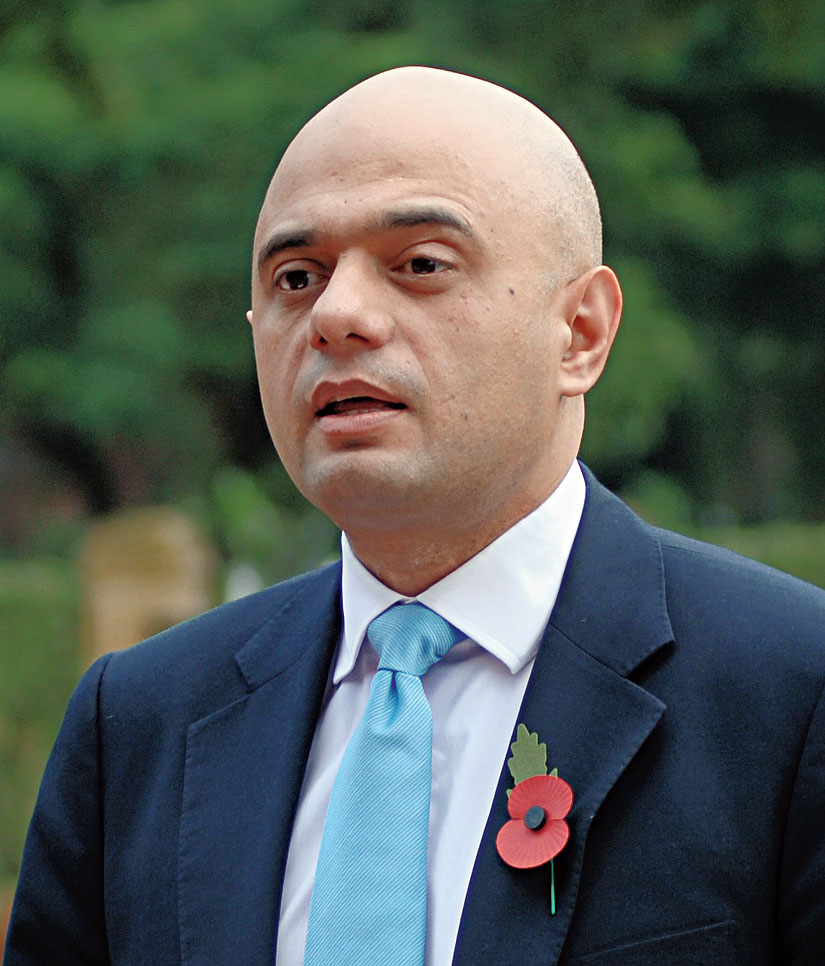 ---
|
London
|
Published 28.05.20, 09:51 PM
---
The Pakistani origin Sajid Javid, who chose to resign as chancellor earlier this year rather than accept terms set out by Dominic Cummings, has now urged Boris Johnson's principal adviser at
10 Downing Street, to offer an apology for allegedly breaking the rules of lockdown.
It will be recalled that Javid's resignation on February 13 caused shock in Westminster because he was considered a key member of Boris's government but the Prime Minister chose to let him go rather than rein in his special adviser.
Cummings had insisted that Javid could not appoint his own advisers but that there should be a joint team at 10 Downing Street and at the treasury. And that this team should be controlled by Cummings — a condition Javid found unacceptable.
In his resignation letter, Javid promised that the government and his successor Rishi Sunak would continue to have his support but he left with a swipe at his nemesis.
Javid said his advisers had worked "incredibly hard" and he could not agree to them being replaced. Cummings had already sacked one of them, Sonia Khan.
"I felt I was left with no option but to resign," Javid said, adding pointedly, "I believe it is important as leaders to have trusted teams that reflect the character and integrity that you would wish to be associated with."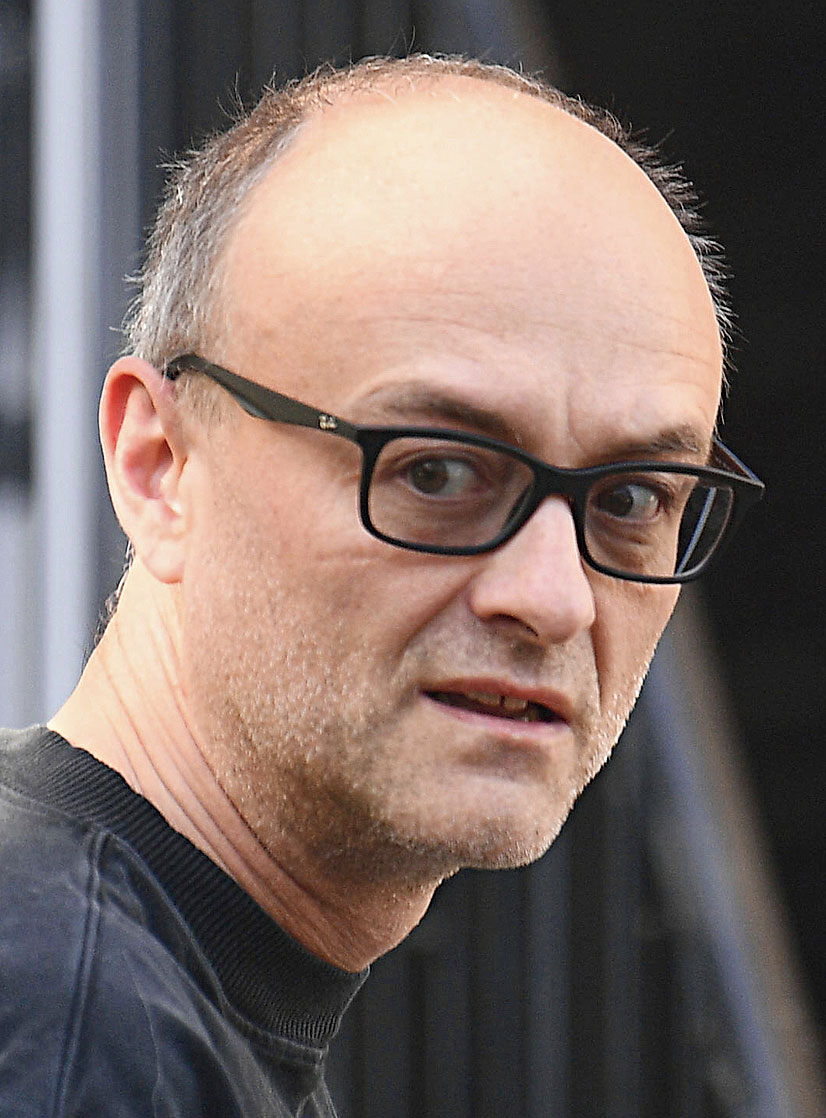 Although Boris wants to hang on to Cummings, the latter's future is by no means assured given the growing revolt in Tory ranks. So far nearly 40 Conservative MPs have called for Cummings either to step down or for the Prime Minister to sack him.
Cummings has exceptionally held a news conference in the garden of 10 Downing Street — something which no other special adviser has ever done — and given an explanation as to why he made a 264 mile return trip to his parent's home in Durham to seek possible child care for his young son. He also undertook a 60 mile return trip to Barnard Castle to see if his eye sight was good enough for him to make the return trip to London with his wife and son.
Javid, who is MP for Bromsgrove, a town in Worcester, wrote about Cummings to his local paper, the Bromsgrove Standard, aware its contents would be disclosed.
He said he understood the strength of feeling about Cummings's behaviour and had passed the views of the people of Bromsgrove onto Downing Street. But he had thought it best to reserve judgment on Cummings's actions until now when "we were in possession of all the facts" and until he was given the opportunity to explain himself.
He felt it was essential "that the rules are equally and consistently applied — regardless of status or privilege".
He pointed out: "Many of my constituents have gone months without visiting friends and family, given up their livelihoods and lost loved ones in the most painful way imaginable — from a distance.
"Cummings has argued he acted within the letter of the law.
"As a father myself, I also appreciate the fear and uncertainty one can feel when the safety of your child is potentially at stake. That being said I do not believe Cummings's journey to County Durham to isolate on his family's estate was necessary or justified.
"I remain unconvinced his visit to Barnard Castle could be considered reasonable. I was also deeply concerned by his decision to return to Downing Street directly after coming into contact with a family member who was ill, potentially with coronavirus."
Many senior Tories fear that the Prime Minister's standing and that of the Conservative Party is being undermined by Cummings's continued presence at the heart of government.
They also fear that the public will not be supportive of its crucial "NHS Test and Trace" programme which was introduced across England on Thursday.
It is being rolled out with the help of 25,000 contact tracers. People who come into close contact with a coronavirus sufferer for more than 15 minutes will be told to self-isolate for 14 days under the new plans.
The health secretary Matt Hancock said: "I think that the vast majority of people will understand that it is in everybody's interest that those who are in higher risk follow the requests from the NHS, these instructions, and it is very important that they do."
The former defence secretary, Penny Mordaunt, said there were "some inconsistencies" in Cummings's account and voiced fears that "the scenes of the last few days will have undermined key public health messages. I deeply regret this."
The former home secretary Amber Rudd was more direct about Cummings: "I think he should quit because he's making things worse."
On BBC TV, the Newsnight presenter Emily Maitlis did not present the programme on Wednesday night after she was told by management that her introduction to Tuesday's edition "did not meet our standards of due impartiality".
Maitlis had said Cummings had "broken the rules", adding: "The country can see that, and it's shocked the government cannot."
In a huff, Maitlis chose to take Wednesday off but Good Morning Britain presenter Piers Morgan branded the BBC statement "utterly disgraceful".
He accused the BBC of "chucking one of its best journalists under the bus for telling the truth".
At this stage, no one can be sure that the whole affair will not end with Cummings's departure.