Street fights flare up in eastern city
Sievierodonetsk is major target for Russians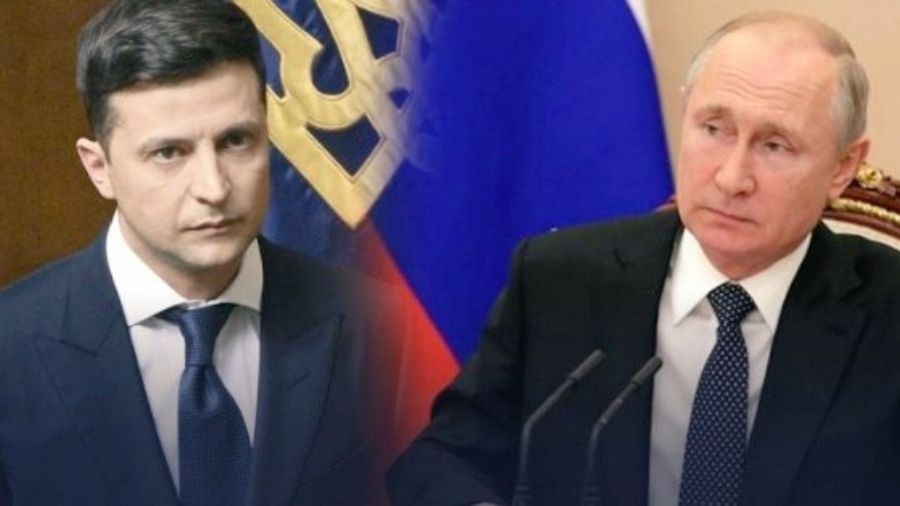 Russian President Vladimir Putin (R) and Ukrainian President Volodymr Zelensky
---
Published 29.05.22, 01:03 AM
|
---
To get a sense of how close the warring sides are in the battle for the eastern Ukrainian city of Sievierodonetsk, read the latest update from a local official: Russian forces have seized the Mir hotel and the bus station, he said on Saturday, but city hall has not fallen.
The distance from the hotel to City Hall is just a few blocks."Russians are still sitting in the hotel," said the head of Luhansk province's military administration, Serhiy Haidai, using a form of slang to describe the long, cream-coloured hotel on the northeastern edge of the city.
"But the regional centre is under the Ukrainian flag"."Street battles have broken out in places," he said, noting that the city had come under at least three heavy rounds of shelling and that 14 high-rise buildings had been damaged overnight.Russia's failure to seize Ukraine's two largest cities — Kyiv in the north and Kharkiv in the northeast — has prompted it to focus increasing firepower on the eastern Donbas region.
The city of Sievierodonetsk is a major target there, in part because it would give Moscow control of the whole of Luhansk, one of two provinces that make up the Donbas region.For weeks, civilians have been forced to cower underground in basements or bomb shelters in a city that no long has consistent power, gas or water.Russian forces have surrounded much of Sievierodonetsk, which is a major railway hub. But Haidai said that a route across a contested bridge over the Siversky Donets river — through the city of Lysychansk on the far bank and then southwest to the city of Bakhmut — remained open, at least for cars.
However, reporters who visited Lysychansk on Friday said that no vehicles were able to cross the bridge because of heavy shelling, and that evacuations of civilians had ceased. The road matters, not just as an evacuation route, but also as a possible line of retreat for Ukrainian forces risk being surrounded.
A spokesman for Ukraine's defence ministry, Oleksandr Motuzyanyk, said that Russia's "main goal is to cordon off our troops in the areas of Lysychansk and Sievierodonetsk and reach the administrative border of the Luhansk region".
But President Volodymr Zelensky of Ukraine struck a defiant tone overnight, saying that if Russia thinks "Sievierodonetsk will be theirs, they are wrong.""Donbas will be Ukrainian," he said in an overnight address.
New York Times News Service