Russia inciting genocide: New report
Report is released by the Washington-based New Lines Institute for Strategy and Policy think tank and Montreal's Raoul Wallenberg Center for Human Rights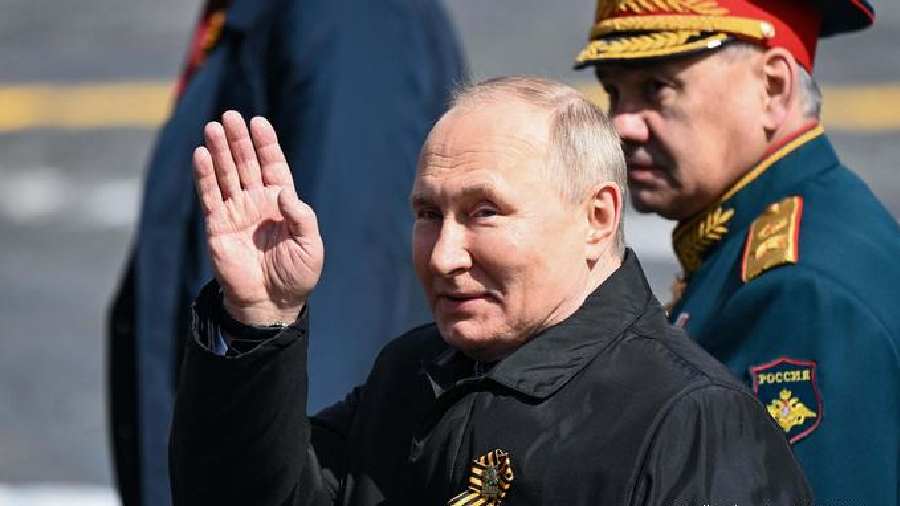 Russian President Vladimir Putin
---
Published 28.05.22, 02:11 AM
---
Russia is responsible for inciting genocide in Ukraine, with the apparent intent of destroying the Ukrainian people, a new report released on Friday by international legal scholars and human rights experts concluded.The report said that mass killings, deliberate attacks on shelters or evacuation routes, and the indiscriminate bombardment of residential areas by Russian forces established a "genocidal pattern" indicating an intent to wipe out a substantial part of the Ukrainian population.
Rhetoric from the highest levels of the Kremlin and Russian state media denying the Ukrainian national identity and dehumanising its people amounts to "state-orchestrated" incitement of genocide, according to the report, which was released by the Washington-based New Lines Institute for Strategy and Policy think tank and the Montreal-based Raoul Wallenberg Center for Human Rights.
Under international law, genocide is defined as killing or causing serious bodily or mental harm "with intent to destroy".