Russia probe team has 'gone absolutely nuts': Donald Trump
The team has been investigating Russian interference in the 2016 US election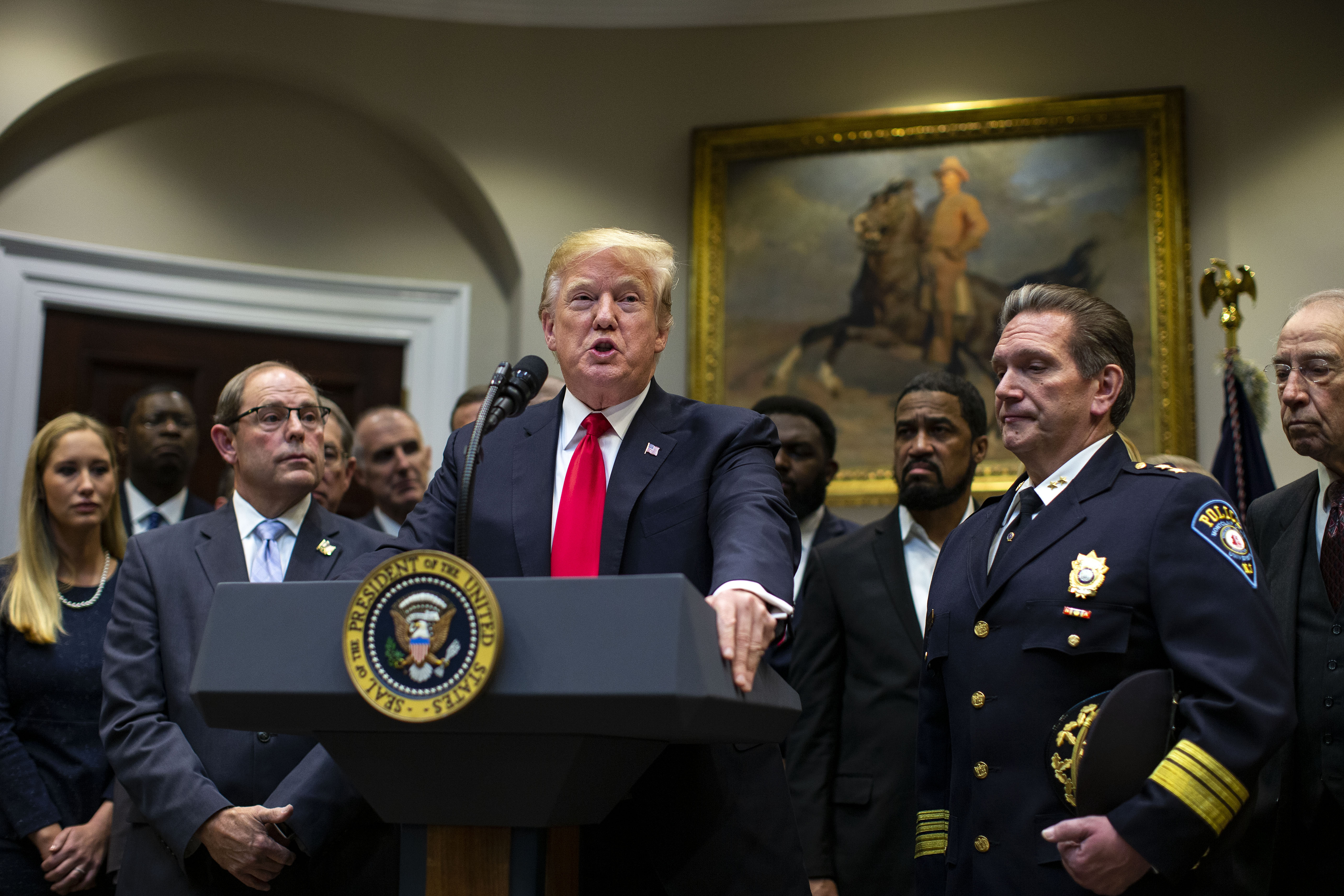 Trump's barrage of tweets ended a period of relative quiet by the President about the investigation.
New York Times News Service
---
Washington
|
Published 16.11.18, 01:04 PM
|
---
Trump renewed his attacks on Thursday on the special counsel investigation, calling it "A TOTAL WITCH HUNT LIKE NO OTHER IN AMERICAN HISTORY!"
The barrage, launched on Twitter, ended a period of relative quiet by the President about the investigation, which has ensnared some of his former aides.
The President returned on Sunday from a trip to Paris and faced criticism at home for his decision to skip a solemn visit to an American cemetery in France, part of events to mark 100 years since the end of World War I.
When he was back at the White House, Trump met with his personal lawyers in private meetings and worked to draft answers to questions posed by the special counsel, Robert Mueller. Mueller's team has been investigating Russian interference in the 2016 election and any possible ties to the Trump campaign.
Universities will someday study what highly conflicted (and NOT Senate approved) Bob Mueller and his gang of Democrat thugs have done to destroy people. Why is he protecting Crooked Hillary, Comey, McCabe, Lisa Page & her lover, Peter S, and all of his friends on the other side?

— Donald J. Trump (@realDonaldTrump) November 15, 2018
The inner workings of the Mueller investigation are a total mess. They have found no collusion and have gone absolutely nuts. They are screaming and shouting at people, horribly threatening them to come up with the answers they want. They are a disgrace to our Nation and don't...

— Donald J. Trump (@realDonaldTrump) November 15, 2018
....care how many lives the ruin. These are Angry People, including the highly conflicted Bob Mueller, who worked for Obama for 8 years. They won't even look at all of the bad acts and crimes on the other side. A TOTAL WITCH HUNT LIKE NO OTHER IN AMERICAN HISTORY!

— Donald J. Trump (@realDonaldTrump) November 15, 2018
For months, the President's legal team and aides have pleaded with him to avoid writing Twitter posts critical of Mueller, particularly as Presidents in previous administrations have respected a wall between the White House and the Justice Department on ongoing criminal investigations. Trump has long complained publicly and privately about what he believes to be Mueller's conflicts of interest, despite a Justice Department review and conclusion last year that Mueller had none. But by Thursday morning, the President renewed his personal attacks on Mueller and said universities would someday study these conflicts.
But it was unclear what may have motivated Trump's Twitter posts on Thursday morning.
Trump's former personal lawyer, Michael Cohen, was spotted by an ABC News crew on Monday en route to see Mueller's team. Cohen has pleaded guilty to a string of crimes, and said under oath that his client ordered him to make hush payments to an adult-film actress claiming in 2016 that she had an affair with Trump.
Several of Trump's former aides have struck deals with the special counsel team in exchange for their cooperation in the investigation. This week, Jerome Corsi, a friend of Roger J. Stone Jr., a longtime informal adviser to the president, announced that he expected to be charged with lying to federal investigators after two months of cooperation with the special counsel team.
Mueller, whose appointment did not require approval from the Senate, has sought to ask the president about any possible coordination with Russia during the campaign and whether he intended to obstruct the investigation.
The special counsel team has negotiated over a possible presidential interview for nearly a year. After months of back-and-forth with the President's personal lawyers, Mueller's team agreed to accept answers in writing about possible conspiracy with Russia. On obstruction matters, investigators acknowledged that issues of executive privilege could complicate the prospect of an interview, but they did not abandon pursuit of it.
The President's lawyers are said to believe that the special counsel investigation is winding down, though Mueller's team has given no public indication about its timeline.
Trump's attorneys have blanched at the idea of the President sitting down and being interviewed by Mueller and his team out of concern that the president might make a false statement. Lying to federal investigators is a felony that could carry up to five years in prison.
c.2018 New York Times News Service