Romania court upholds arrest of Andrew Tate
The former kickboxer turned online personality is being held in the capital Bucharest on human trafficking charges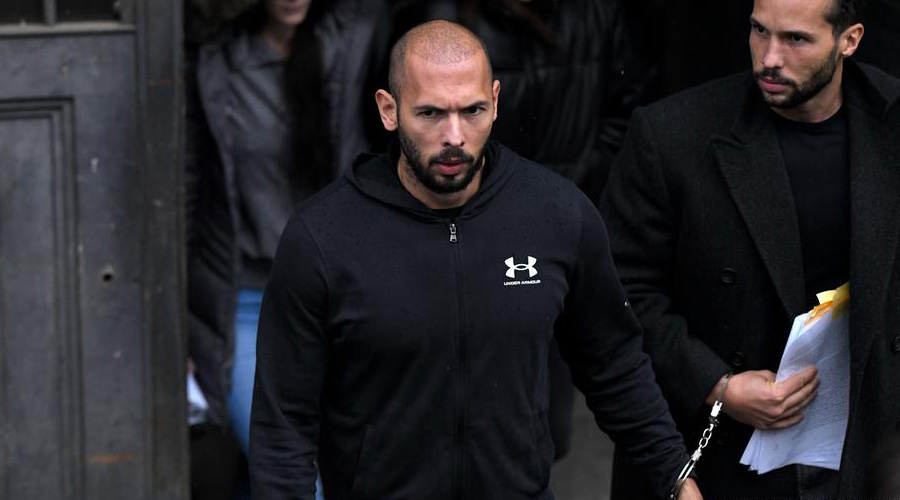 Tate has fought his arrest warrant, but Romanian authorities fear he may flee to a non-extradition country.
Deutsche Welle
---
Published 11.01.23, 09:47 AM
|
---
A Romanian court ruled Tuesday that Andrew Tate must stay in custody, after he was arrested on human trafficking charges.
Tate, a 36-year-old dual US-UK national, is being held in jail for at least 30 days alongside his brother and two other suspects.
Why was Andrew Tate's appeal dismissed?
The court rejected an appeal against a judge's earlier order to prolong his arrest from 24 hours to 30 days, according to Ramona Bolla of the DIICOT law enforcement agency.
The Bucharest Court of Appeals dismissed Tate and the other suspects' challenge to the 30-day arrest warrant, calling it "unfounded."
A judge's earlier decision to extend their arrest was based on the reasoning that Tate and the other suspects could flee Romania and evade the investigations into their alleged wrongdoings. The court said it believed Tate and the others could go to countries that "do not allow extradition."
Why was Andrew Tate arrested?
Tate was first taken into custody on December 29 for a 24-hour period, with the four individuals charged with forming an organized crime group to sexually take advantage of six women.
Romanian prosecutors say the women were lured into a relationship with Tate and other suspects under false pretenses. The women were then forced into doing sexual acts on camera, which then made money online for Tate and the others.
Tate and the other defendants have denied the charges against him, in addition to challenging the Romanian arrest warrant.
DIICOT's Bolla said the Romanian government has seized properties and luxury vehicles belonging to Tate and the other suspects.
Tate, a former professional kickboxer, is known for his misogynistic remarks. He is believed to have lived in Romania since 2017 after leaving the UK over a sexual assault probe.
The controversial influencer, who has around 4.5 million followers on Twitter, was banned from the social media platform in 2017 for violating its terms of service, until his account was reinstated in November by owner Elon Musk.
His arrest in Romania followed a high-profile Twitter spat with prominent Swedish climate activist Greta Thunberg.