Rishi Sunak, Truss 'neck and neck' in Prime Minister race
Liz is proving the more persuasive salesman of the two: Paul Goodman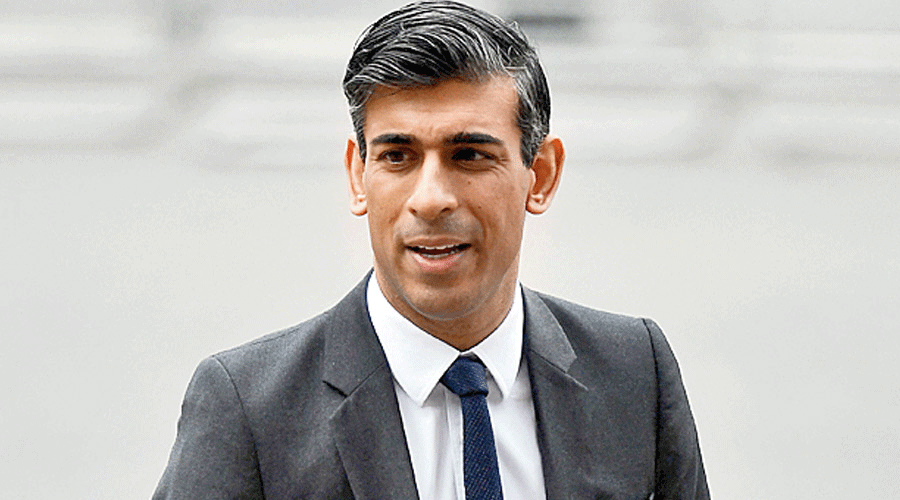 ---
London
|
Published 01.08.22, 12:34 AM
|
---
The battle between Rishi Sunak and Liz Truss to become Britain's next Prime Minister is "neck and neck", according to the head of a polling company.
Among local Tory party representatives and councillors who have decided which candidate to back, Truss is on 31 per cent, Rishi on 29 per cent, and, significantly, 32 per cent still undecided despite a campaign by the Daily Telegraph, the Daily Mail, the Daily Express and the Sun to back the foreign secretary.
Chris Hopkins, associate director at Savanta ComRes, said: "The fact that Sunak and Truss are neck and neck among councillors would lead me to question whether Truss is really as comfortably ahead as some would believe."
Truss on Saturday attempted to play down suggestions that she was on course for a clear victory, stating that the race to become Prime Minister "is not finished".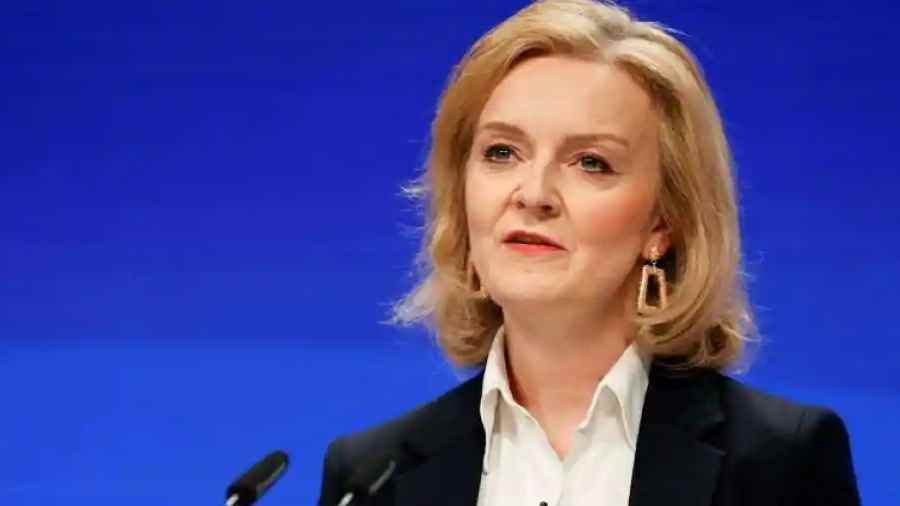 Giving the kind of anti-Sunak coverage in the Tory newspapers, the dice are certainly loaded against the former chancellor. Those
MPs who had nothing critical to say about Boris Johnson being a product of Eton have attacked Sunak for having gone to Winchester College (where "Tiger" Pataudi was once cricket captain and whose batting record stands to this day).
All is fair in love and war but in this Tory election contest, the Tory press has been quite vicious and has tried to dig up as much dirt as possible on Sunak. There is nothing personal that's been uncovered other than that his wife, Akshata Murty, is very rich and has been a non-domiciled resident. Also they once had US green cards.
A source in Sunak's campaign team said: "The more people see Rishi, the more they like him, so our strategy is getting him in front of as many members as possible. We are undeniably the underdog, but last time I checked Brits quite like the plucky underdog coming through. Members don't like being told what to think by the media, so Team Truss shouldn't count their chickens just yet."
There continue to be concerns over how the party will come back together after a bitter campaign.
Paul Goodman, editor of the website ConservativeHome, which tries to reflect grassroots opinion in the party, said: "Of the two, Sunak, with his neatly assembled five-point plan for migration, criminal justice, schools, security and the cost of living has come closest to telling members the truth.
"He's also the candidate that most voters (in the country as a whole) seem to prefer, though the evidence is inconclusive, and certainly the one with the most support among Tory MPs. However, telling the truth is one thing and persuading people of it another. And to date, Truss is proving the more persuasive salesman of the two."
The ballot papers start dropping on members' doorsteps on Monday.