Rio carnival called off for first time
Raucous celebrations took over city streets despite the 1918 Spanish flu pandemic, during both World Wars and through Brazil's military dictatorship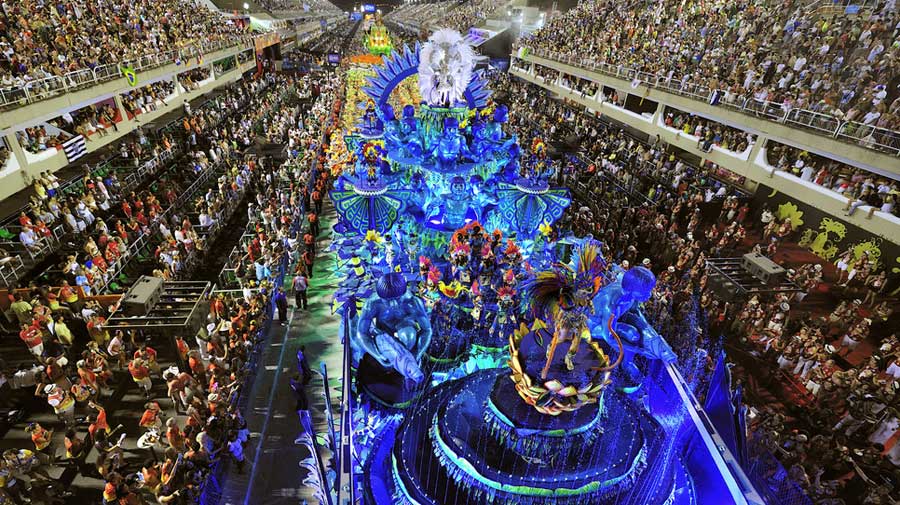 Rio de Janeiro Carnival in 2013
Shutterstock
---
Rio de Janeiro
|
Published 02.10.20, 12:22 AM
|
---
For more than a century, Rio de Janeiro's carnival has been an irrepressible force, unstoppable by wars, disease, labour strikes or political repression.
Raucous celebrations took over city streets despite the 1918 Spanish flu pandemic, during both World Wars and through Brazil's military dictatorship. Glitter flew, hips swayed and drummers pounded in 2008, despite a dengue outbreak that sickened more than 200,000 in the state.
Even in 2014, when trash collectors struck, the revelry continued amid the filth.
But now, amid the pandemic, the official carnival parade has been suspended, indefinitely. Rio is reeling.
"I want this moment to come, this moment when we will celebrate life that defeats death, when we will reunite, gather," said Leandro Vieira, the artistic director of Estação Primeira de Mangueira, one of Rio's most traditional samba groups. "But this moment is not possible yet."
Faced with a pandemic that has killed over 142,000 people — a toll second only to the US — a deep economic crisis, and a President whose inner circle is engulfed in a growing number of criminal and legislative investigations, Rio residents are being deprived of the moment of catharsis many look forward to year-round.
The organisers of the parade decided, for the first time since 1932, when Rio's samba parade became official, to suspend it, depriving the city of an important source of revenue and its citizens of performances that often deliver skewering political commentary.
The heads of the city's leading samba organisations found that without a vaccine, conditions would not be safe.
For the mighty army of dancers, choreographers, costume makers and set designers who band together to produce the dazzling costumes and floats, the loss is personal and financial. "I feel like crying, seeing they haven't started the work of building the floats," said Nicilda da Silva, 80, who was elected queen of the Porto da Pedra samba group this year and helps plan their parade. "But our hands are tied."
With the official parade postponed indefinitely, it is unclear if — and how — Rio residents will celebrate come February, when the festivities are scheduled.
Rio's 2021 carnival is expected to be radically different, and likely smaller, than any in recent memory — an incalculable loss, said Lauane Martorelli, a seamstress who has made carnival costumes for performances in the Sambódromo, the official venue for parades, for 13 years.
The months leading up to the party are time when people from all walks of life gather in large warehouses to build elaborate floats mounted on trucks, try on costumes and rehearse choreographies.
This year, Martorelli has kept her sewing machine buzzing, but instead of the lavish dresses and outfits that have become a family specialty, she and her relatives have stitched together more than 10,000 face masks. The pandemic has been devastating for the family. The virus killed her stepfather, who was the household's main breadwinner. And selling masks instead of costumes has meant earning about 30 per cent of what they do in a regular year, she said.
New York Times News Service