Conservative Party's William Wragg wants to oust Boris Johnson
Rebel Tory MP is trying to bring in Scotland Yard to investigate the allegations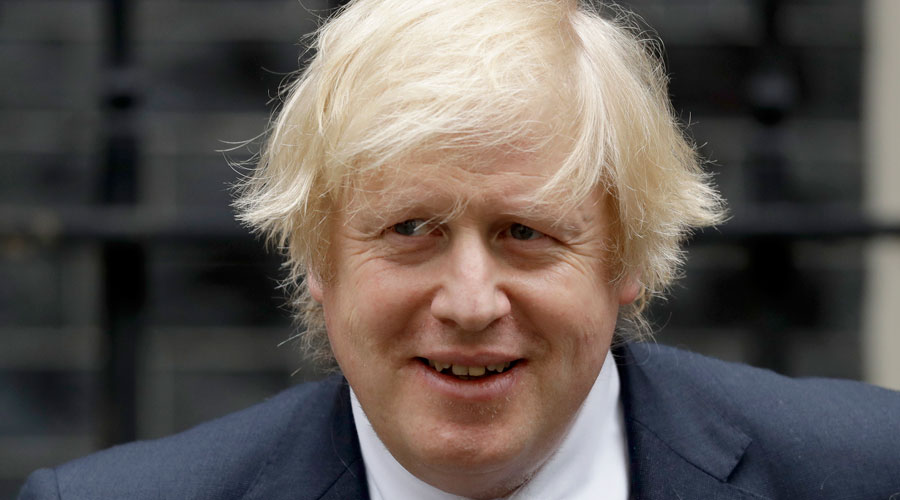 Boris Johnson
File Picture
---
London
|
Published 23.01.22, 03:38 AM
|
---
A rebel Tory MP seeking to oust Boris Johnson is trying to bring in Scotland Yard to investigate allegations that and he and others have been subjected to blackmail by ministers and special advisers acting on behalf of the Prime Minister.
William Wragg, who is the MP for Hazel Grove in Greater Manchester as well as chairman of the Commons public administration and constitutional affairs committee, will be speaking to a detective in the House of Commons next week after requesting a meeting with Scotland Yard.
A spokesman for the Metropolitan Police, which would hate to be dragged into a political row, issued a carefully worded statement: "As with any such allegations, should a criminal offence be reported to the Met, it would be considered."
The Daily Telegraph commented: "The news marks a major escalation in the battle between the government's whips' office and a minority of increasingly angry Conservative backbenchers, frustrated with Boris Johnson's leadership.
"The news is likely to prompt fears in the Conservative high command that if the Metropolitan Police believe there is enough evidence to investigate it could very quickly escalate out of control and become a major distraction to the government."
Wragg also happens to be vice-chairman of the "1922 committee", which represents backbench Tory MPs. Those who seek a leadership contest submit "letters" in confidence to its chairman, currently Sir Graham Brady.
So far at least six MPs have submitted letters. The number has to reach 54 before a contest is triggered — but Boris's supporters fear that figure could be reached next week when Sue Gray, a senior civil servant, submits the report of her investigations into "Partygate".
Some Tory MPs wanting to oust the Prime Minister are also considering publishing a secretly recorded conversation with the chief whip, and messages, to help support the blackmail claims.
The line from Boris is that there will be no investigation unless the dissenting MPs can come up with hard evidence.
In the British parliamentary system, it is the job of whips to persuade MPs to support the government during votes in government. It is claimed that awkward MPs have been told investments in their constituencies could be withheld unless they fell into line — or stories about their illicit love affairs leaked to the press.
Christian Wakeford, the Bury South MP who has defected from the Tories to Labour said he was threatened that funding for a new school in his constituency would be withheld if he did not vote with the government over free school meals.
Ben Howlett, a former Tory MP, claimed on Friday that an ex-whip warned him funds would be withheld from his constituency over a link road project if he did not support the government during Brexit votes.
Howlett, the MP for Bath between 2015 and 2017, said: "If I was a less resilient MP, in those days I would've ended up thinking, 'Oh God am I going to carry on rebelling against the government on Brexit if my major campaign message was going to be undermined as a result.'
There was some pretty devious tactics."