Quake zone limps back
By Thursday, the official death toll stood at 1,424, but it will certainly rise as bodies are still being recovered in Palu, where most of the dead have been counted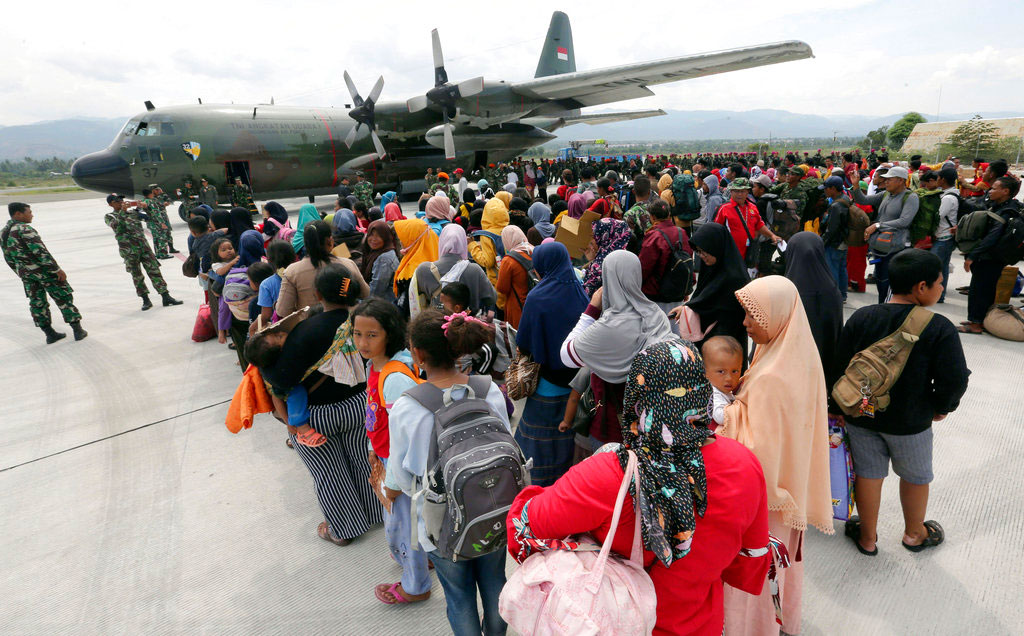 ---
---
Electricity was restored and some shops reopened in Indonesia's quake and tsunami-stricken city of Palu on Thursday, but the fate of many thousands of people in outlying districts was unknown nearly a week after the disaster struck.
International help in searching for survivors has gathered pace, but communities in more remote areas have been cut off by broken roads, landslides and crippled communications, leaving people increasingly desperate for basic needs as aid has only just begun to trickle through.
By Thursday, the official death toll stood at 1,424, but it will certainly rise as bodies are still being recovered in Palu, where most of the dead have been counted. Figures for more remote areas are only trickling in, if at all.
"There are so many challenges with this disaster, it's never been so bad," said Frida Sinta, an aid volunteer trying to get basic food and other supplies out to fellow residents of Palu.
Orderly queues formed at petrol stations after the arrival of fuel shipments and late in the day, traffic lights and televisions flickered back to life as the power came back on.
The improvements are helping with the aid effort.
"We carry whatever we can by car or motorbike within the city wherever we can. But not yet to the most inaccessible places," Sinta said.
National disaster mitigation agency spokesperson Sutopo Purwo Nugroho told a briefing the main roads to the south, west and east of Palu had been opened.
Rescue workers are pushing into outlying districts, where residents say they have been scavenging for coconuts, bananas and cassava.