Priti Patel bid to rewrite Yes Minister
Boris plans cull of civil servants after home secretary row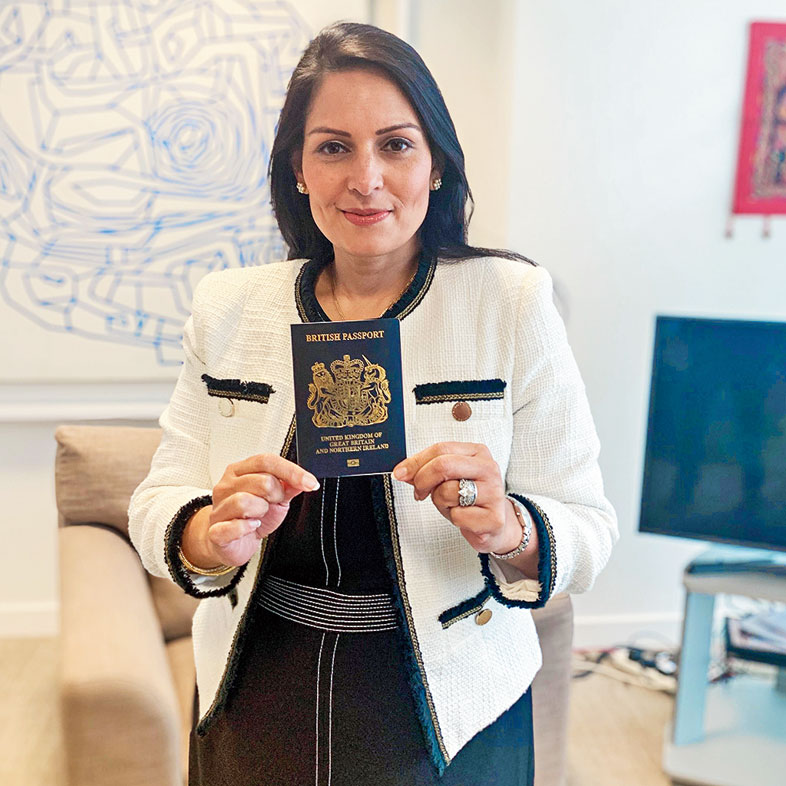 ---
|
London
|
Published 23.02.20, 08:33 PM
---
British Prime Minister Boris Johnson is said to be planning a cull of senior civil servants, including the man who is believed to have clashed with home secretary Priti Patel.
For more than a week, Priti has been the subject of a growing political row, with her enemies alleging she has been "bullying" her staff, while her allies have claimed the tough immigration policies she is trying to pursue are being frustrated by Sir Philip Rutnam, the permanent secretary and thus the most senior bureaucrat at the home office.
If Priti comes out on top, it will be a reversal of the general drift in Yes Minister, which has just been voted "the greatest political comedy of all time" by members of parliament.
The 1980s' series, which had (and still has) a big following in the UK and probably a bigger one in India, shows how the permanent secretary at the fictional department of administrative affairs, Sir Humphrey Appleby (played by Nigel Hawthorne), is invariably able to run rings round his minister, Jim Hacker (Paul Eddington).
Priti, who is alleged to have told her civil servants, "Why is everyone so ****ing useless?", and is apparently in the habit of sending demanding emails at midnight, appears determined to rewrite the script.
Meanwhile, Priti has been posing with the old style blue British passport, which will replace the burgundy coloured European Union documents, starting in March. This is seen as a symbol of British assertiveness in the post-Brexit world order.
"Leaving the European Union gave us a unique opportunity to restore our national identity and forge a new path in the world," she said.
"By returning to the iconic blue and gold design, the British passport will once again be entwined with our national identity and I cannot wait to travel on one."
The latest anti-Priti story, who attempts to undermine the home secretary, comes in The Sunday Times, which reports, "MI5 chiefs 'do not trust' Priti Patel with their secrets."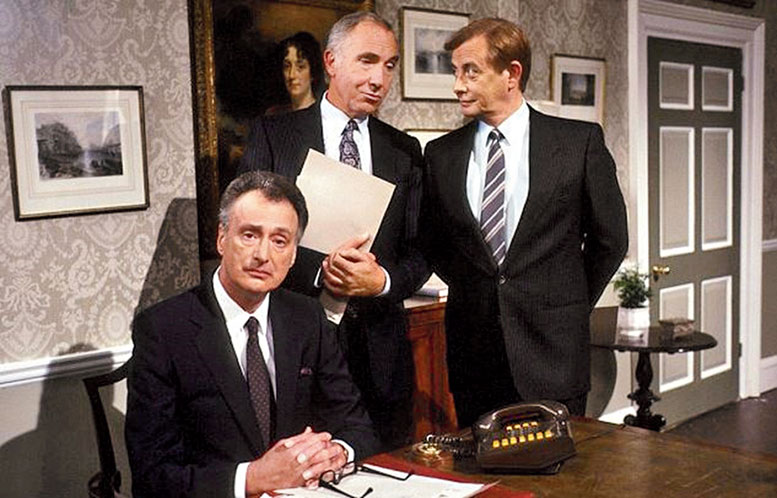 The newspaper says: "Officers in the security service have reduced the volume of intelligence they show to the home secretary and regularly 'roll their eyes' at her interventions in meetings, it was claimed."
Over the past week, there have been numerous stories about Priti wanting to oust Rutnam, which might explain why civil servants have tried to hit back by planting counter claims against the Indian-origin home secretary.
The Sunday Times report pointed out: "Patel's team spoke to Dominic Cummings, Boris Johnson's chief aide, in December to raise their concerns about Rutnam. Thy accused him of spying on ministers, asking their private offices where they were spending their spare time before making remarks that showed he knew where they had been for dinner.
"One person present said Cummings acknowledged Rutnam's behaviour was not conducive to the delivery of the Tory manifesto — and implied that he would be gone in due course."
This background puts The Sunday Telegraph's page one splash into context: "Top civil servants on Tories' 'hit list'."
"The disclosure comes after a major row between Priti Patel and Sir Philip Rutnam, the Home Office permanent secretary, boiled over last week with the disclosure that the Home Secretary had attempted to remove her top official after a series of clashes.
"Sir Philip was accused of 'obstructing' and 'undermining' successive home secretaries."
According to the paper, Boris also wants to get rid of the permanent secretaries at the foreign office and the treasury, Sir Simon McDonald and Sir Tom Scholar respectively, although the latter might survive because he is said to get on well with the new chancellor, Rishi Sunak.
According to the Mail, Rutnam "is reportedly hanging by a thread because of repeated clashes with Ms Patel".
It referred to the Windrush scandal, which involved the wrongful deportation of West Indian immigrants, who had lived in the UK for more than 50 years.
"Sir Philip previously faced calls for him to resign in 2018 over the Home Office's handling of the Windrush scandal. Now former Home Office insiders have accused the mandarin of being 'nowhere to be seen' during the crisis despite being 'paid more than the prime minister'."