Port city Odessa on alert, extends curfew
A string of explosions last week at government buildings in Transnistria, has raised concerns that Russia could be preparing to deploy forces there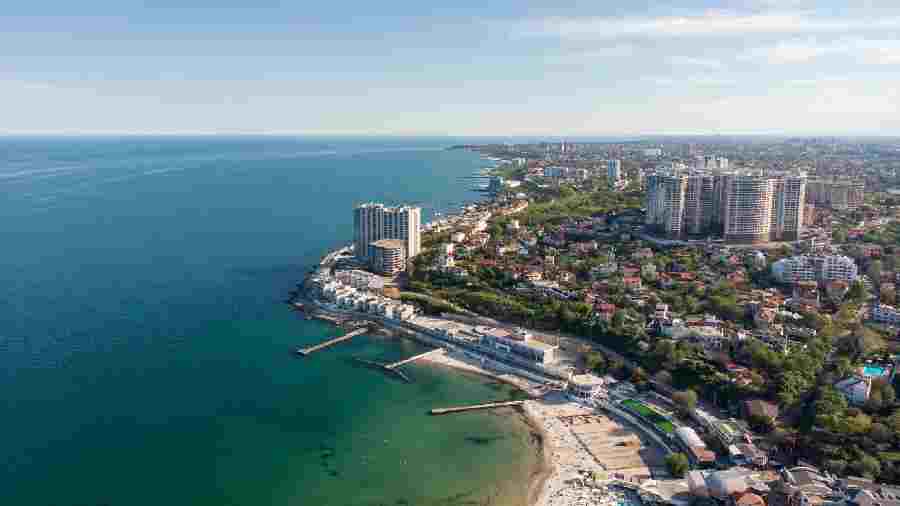 Aerial view of the sea city Odessa and Arcadia beach on a sunny spring day.
Shutterstock
---
Krakow, Poland
|
Published 03.05.22, 02:09 AM
|
---
A curfew in the Black Sea port city of Odessa was extended on Monday as recent events in neighbouring Moldova have military authorities on heightened alert that Russia could be looking to open a new front in its war against Ukraine.
A string of explosions last week at government buildings in Transnistria, the Moscow-backed separatist region in Moldova that borders Ukraine to the southwest, has raised concerns that Russia could be preparing to deploy forces there and then move on to Odessa.
Serhiy Bratchuk, a spokesman for the Odessa region's military administration, said that the threat of an amphibious assault by Russia on the region has faded as Moscow has moved its warships further from the coast after the sinking of its Black Sea flagship, Moskva, but that Odessa continued to be targeted by rocket strikes.
On Sunday, an Onyx missile fired from Crimea destroyed a runway at an Odessa airport. On Monday, a Russian missile struck a bridge outside Odessa for the third time, in an apparent attempt to isolate the region, according to Bratchuk. Ukraine's military has already bolstered its troop presence on the border with Moldova.
New York Times News Service