Police called to Boris Johnson's home in London after row with girlfriend
Neighbours report 'screaming' at address of PM-hopeful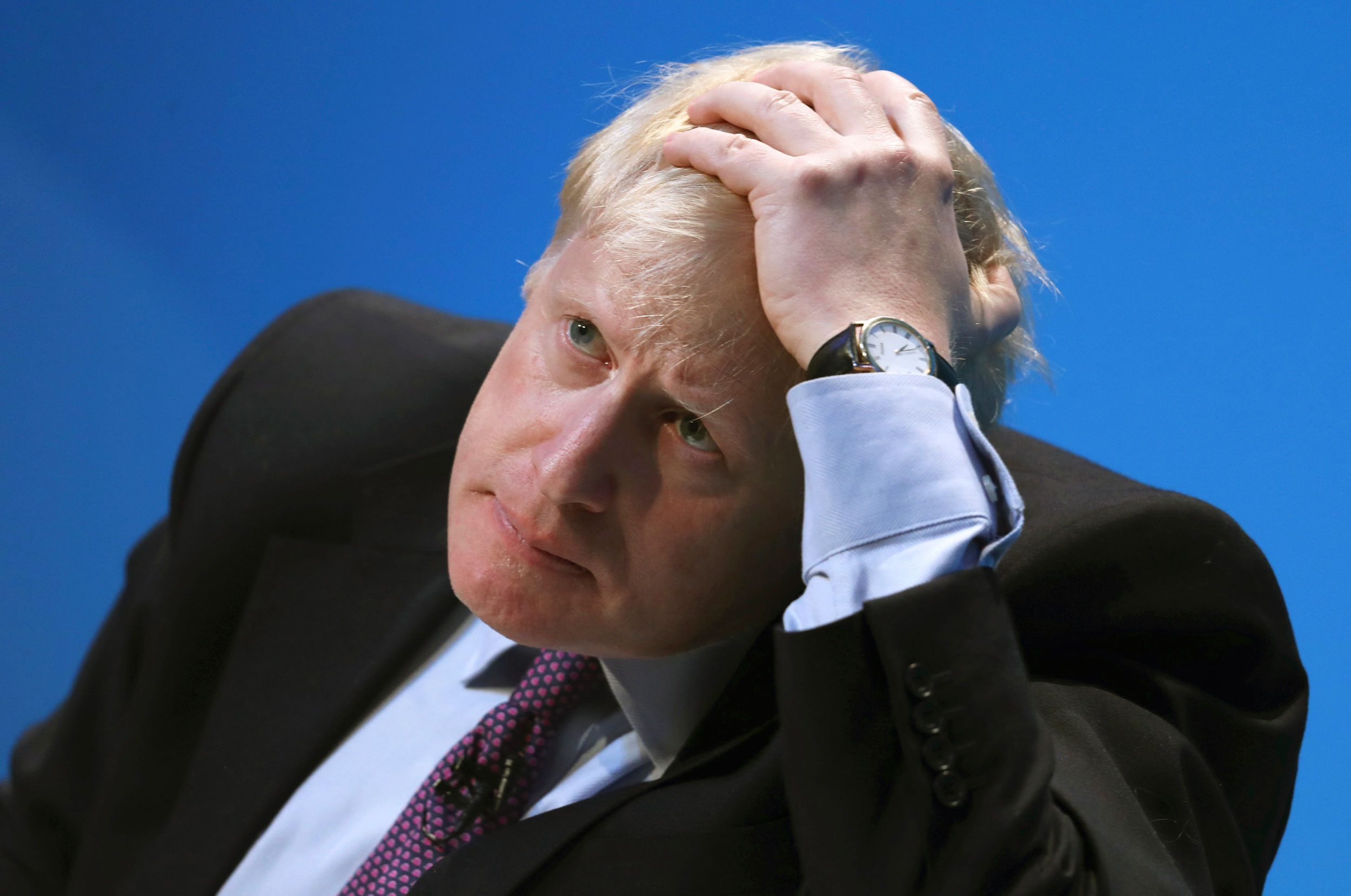 Britain's Conservative party leadership candidate Boris Johnson during the first party hustings at the ICC in Birmingham, England, on June 22, 2019.
(AP)
---
London
|
Published 23.06.19, 01:26 AM
|
---
A late-night bust-up between Boris Johnson and his 31-year-old girlfriend Carrie Symonds was plastered in excruciating detail across front pages in Britain on Saturday, leading to questions about his complicated love life and whether he had the right "character" to be Prime Minister.
Neighbours reported "screaming, shouting and banging". At one point, Carrie could be heard telling Boris to "get off me" and "get out of my flat", newspapers reported.
Boris could be heard refusing to leave the flat and telling Carrie to "get off my f***ing laptop" before there was a loud crashing noise.
Carrie was heard telling Boris he had ruined a sofa with red wine: "You just don't care for anything because you're spoilt. You have no care for money or anything."
These purported quotes came in a recording made by neighbours and given to The Guardian newspaper, which said the police initially tried to hush the matter up.
"When contacted by The Guardian on Friday, police initially said they had no record of a domestic incident at the address. But when given the case number and reference number, as well as identification markings of the vehicles that were called out, police issued a statement," The Guardian reported.
It quoted the police as saying: "At 00:24 hrs on Friday, 21 June, police responded to a call from a local resident in (south London). The caller was concerned for the welfare of a female neighbour. Police attended and spoke to all occupants of the address, who were all safe and well. There were no offences or concerns apparent to the officers and there was no cause for police action."
A neighbour told The Guardian: "There was a smashing sound of what sounded like plates. There was a couple of very loud screams that I'm certain were Carrie and she was shouting to 'get out' a lot.
"She was saying 'get out of my flat' and he was saying 'no'. And then there was silence after the screaming. My partner, who was in bed half-asleep, had heard a loud bang and the house shook."
In the end, 160,000 Tory party members may still prefer Boris over foreign secretary Jeremy Hunt as Prime Minister, but for now attention is focused on the details of the row with Carrie, with whom Boris has been living openly in a south London flat after leaving his barrister wife Marina Wheeler.
The story of the Boris-Carrie row seems so copper-bottomed that even The Daily Telegraph, which is rooting for its star, £275,000-a-year columnist to be Prime Minister, has been forced to use it as its front-page splash: "Police called to Boris flat over late night row with partner."
The incident occurred several hours after the final leadership ballot cast by 313 Conservative party MPs on Thursday, which saw Boris come top with 160 votes, followed by Hunt on 77.
Reporters from The Mail and other papers were quick to doorstep the apartment, which Carrie "bought last year for a little over £650,000 with the help of a mortgage".
The Mail said: "If he succeeds Theresa May, Mr Johnson is likely to earn the dubious record of being the first PM in modern times to divorce while in Downing Street."
It ran a separate story on Boris's love life: "Two divorces, a lovechild and a mistress scorned: Boris Johnson's complicated romantic history."
Over the next month, Boris, who celebrated his 55th birthday last week, and Hunt, 52, are due to appear at no fewer than 16 hustings all over the country where Boris's suitability for the highest office in the land is likely to be subjected to scrutiny.
Conservative MP and former attorney-general Dominic Grieve told BBC Radio 4's Today programme that character was relevant to the contest to be leader of the party.
"Clearly, things like reliability and honesty are very important things," he said. "And I think they matter in one's private and personal life, and also they matter in one's public life."
BBC deputy political editor John Pienaar said that questions about Boris's private life were hovering over the leadership contest.
"It's a question of his judgment, decisions that he's made and how they might inform the way that he takes decisions in the future. It's not just of immediate importance, it bears on the way the country might be run from 10 Downing Street at such a critical point in the country's history."
But Boris has his unflinching supporters.
Daily Telegraph journalist Allison Pearson asked: "What right do we have to listen in to a private lovers' tiff? The Tory members won't care about this. They've been waiting since 2016 to vote for Boris Johnson."