Paul to China: Eating bats is medieval
'They need to clean up their act... this may lead to it'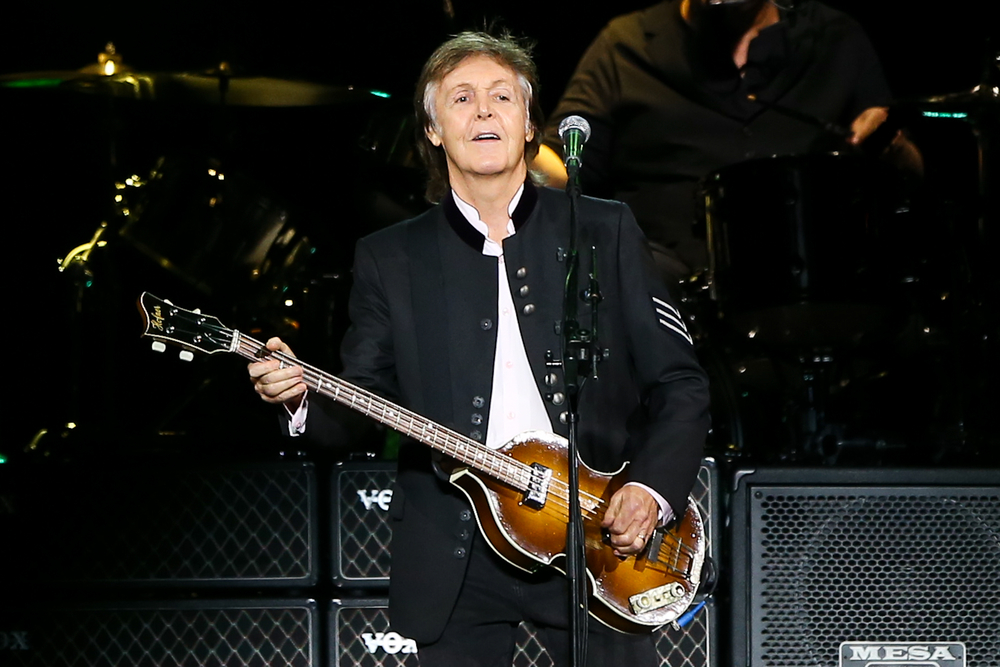 He also discussed the idea of celebrities campaigning for wet markets to be closed
(Shutterstock)
---
London
|
Published 15.04.20, 07:57 PM
|
---
Former Beatle Paul McCartney has urged the Chinese to stop eating bats and to shut down meat markets in places such as Wuhan where the coronavirus pandemic is thought by some — but not all — scientists to have originated.
McCartney is himself a vegetarian and an animal rights activist but he tapped into rising anti-Chinese sentiment in the west in general and in the UK and US in particular when he said: "Let's face it, it is a little bit medieval eating bats."
The former Beatle, 77, who is isolating at home in Sussex, with daughter Mary and her family — his wife Nancy is in New York — made his comments during an interview with Howard Stern's
Sirius XM radio show in America, when he discussed China's wet markets where fresh meat and fish are sold.
When Stern suggested it was "mind-boggling" the Chinese government had not shut down the markets, McCartney responded: "It wouldn't be so bad if this is the only thing it seems like you can blame on those wet markets.
"It seems like Sars, avian flu, all sorts of other stuff that has afflicted us, and what's it for? For these quite medieval practices. They need to clean up their act. This may lead to it. If this doesn't, I don't know what will."
He also discussed the idea of celebrities campaigning for wet markets to be closed. "I think it makes a lot of sense ... when you've got the obscenity of some of the stuff that's going on there and what comes out of it, they might as well be letting off atomic bombs. It's affecting the whole world."
Research on the role played by bats has been conducted by Prof.r Xuhua Xia, from the University of Ottawa's biology department, who has published his results online in the journal, Molecular Biology and Evolution.
His hypothesis is that feral canines acted as immediate hosts. He suggests that the ancestor of the new coronavirus and its nearest relative, a bat coronavirus, infected the intestines of dogs, where it evolved before jumping to humans.
Whatever the biology, senior members of the Conservative Party are now saying that when the coronavirus crisis is over, there will have to be a "reckoning" with China for its alleged dishonesty and downplaying the true number of infected people possibly "by a factor of 15 to 40 times".
Ministers hope a comprehensive review of British foreign policy could provide an opportunity to reset the relationship with China.
One government source close to the review, said: "It is going to be back to the diplomatic drawing board after this. Rethink is an understatement." Another added: "There has to be a reckoning when this is over."
The former Tory leader, Ian Duncan Smith, appeared to reflect the mounting fury in the party and in the government, when he wrote recently: "The brutal truth is that China seems to flout the normal rules of behaviour in every area of life — from healthcare to trade and from currency manipulation to internal repression."
Duncan Smith said: "For too long, nations have lamely kow-towed to China in the desperate hope of winning trade deals. But once we get clear of this terrible pandemic, it is imperative that we all rethink that relationship and put it on a much more balanced and honest basis."
The irony is the UK is currently depending on China for a supply of personal protective equipment for healthcare workers. More than three quarters of a million items of PPE have been flown from China to the UK.
The 6,000-mile cargo-only Virgin Atlantic flight from Shanghai to Heathrow was chartered by the NHS and the department of health and social care. A Boeing 787-9 Dreamliner aircraft carried 16 tonnes of PPE, consisting of 690,000 face masks and 95,000 visors.
The items were transported on passenger seats and in overhead lockers, as well as in the hold.