Papers predict Meghan-Dad battle
'Markle vs Markle' was how the Daily Mail, summed up the battle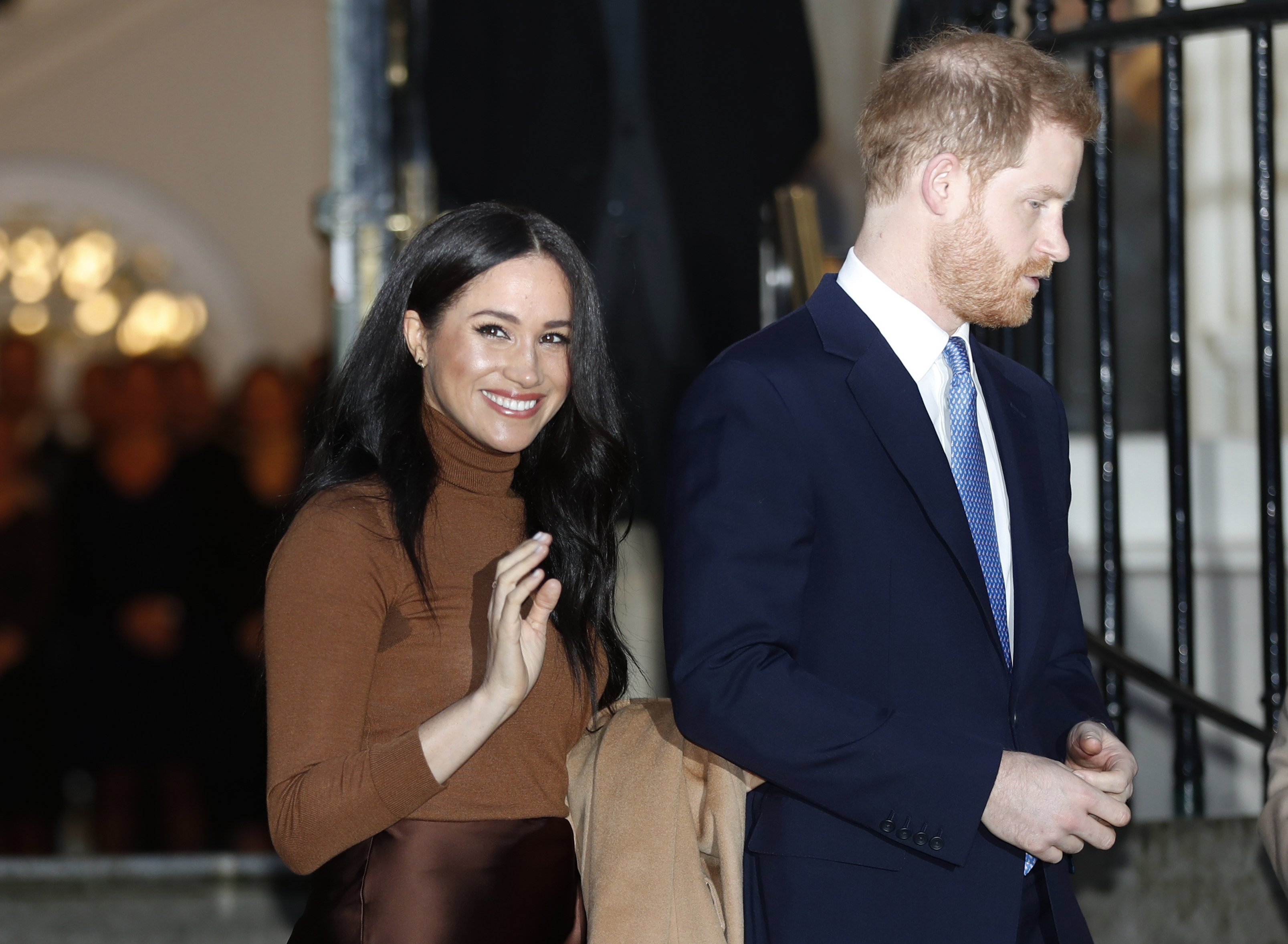 ---
|
London
|
Published 15.01.20, 07:46 PM
---
The Mail on Sunday newspaper has indicated it is prepared to call Meghan Markle's estranged father, Thomas Markle, 75, to testify against his own 38-year-old daughter unless the Duchess of Sussex is prepared to drop the legal action she has brought against the paper.
"Markle vs Markle" was how its sister paper, the Daily Mail, summed up the battle, which was also front page news in the Daily Telegraph, "Meghan's father set to testify against her."
Many will recall the 1979 Hollywood movie, Kramer vs Kramer, starring Dustin Hoffman and Meryl Streep.
What was already a hostile relationship between Prince Harry and Meghan has now turned a whole lot nastier with the Mail on Sunday indicating it is prepared to fight dirty to defend its right to publish the contents of a highly personal and anguished letter from Meghan to her father.
In the five-page letter written by Meghan to her father shortly before her marriage, she said: "Daddy, It is with a heavy heart that I write this, not understanding why you have chosen to take this path, turning a blind eye to the pain you're causing.
"Your actions have broken my heart into a million pieces."
Markle Sr has been something of a loose cannon who has been prepared to sell gossip about Meghan to newspapers for money.
That he has a heart condition has made the relationship between father and daughter even more problematic, with Samantha Markle, Meghan's embittered half-sister, being rolled out by the media to spew poison at Meghan at every opportunity — again for wads of cash.
Meghan's legal action precedes last week's announcement that she and Harry wanted to step down as senior royals and go it alone.
In October, law firm Schillings, acting for the duchess, filed a High Court claim against the Mail on Sunday and its parent company Associated Newspapers over the alleged misuse of private information, infringement of copyright and breach of the Data Protection Act 2018.
Schillings claimed the "intrusive" publication of the letter was part of Associated Newspapers' campaign to write "false and deliberately derogatory stories about" Meghan, "as well as her husband".
At the time, Harry said he and his wife were forced to take action against "relentless propaganda". Referring to his late mother Diana, Princess of Wales, he said: "I lost my mother and now I watch my wife falling victim to the same powerful forces."
Harry claimed the alleged unlawful publication of the private letter was done in
"an intentionally destructive manner" to "manipulate" readers. Meghan's legal proceedings are being funded privately by the couple and any proceeds will be donated to an anti-bullying charity.
The problem for Meghan arises from the fact that the contents of her letter were leaked by her father, who said he was being
depicted in an unflattering manner by her friends. It is unlikely he wasn't paid handsomely for doing so.
The 44-page legal filing by the Mail on Sunday aims to tackle Meghan's claims one by one.
She claimed she had not courted publicity for her relationship with her father but the paper says she has not denied authorising her friends to speak about it for an article in a US magazine.
The duchess said publishing the letter breached her copyright but the Mail on Sunday says it was not a protected "original literary work" but a recounting of existing facts
Meghan said it infringed her data rights but the newspaper says the data was not sensitive and concerned topics she had put in the public domain.
Accused of selective editing, the Mail on Sunday says the extracts it released accurately conveyed the tone, content and meaning of the letter. The document also argues members of the royal family "generate and rely on publicity about themselves and their lives in order to maintain the privileged positions they hold and to promote themselves".
It means should the case go to trial, both Meghan and her father could be called to testify against one another, and the paper's sister publication the Daily Mail reported Markle Snr would be prepared to face her in court.
This is not the first time the royals have taken legal action against the press.
In 2017, the Duke and Duchess of Cambridge were awarded £92,000 (100,000 euros) in damages after French magazine Closer printed topless pictures of the duchess in 2012.
Meanwhile in Canada, Meghan was seen for just the second time since the royal crisis began at the Downtown Eastside Women's Centre in Vancouver discussing "issues affecting women in the community", according to a photograph posted on Facebook by the shelter.