Pakistan's Election Commission suspends 271 lawmakers for not submitting financial statements
The suspended MNAs include senior Pakistan Muslim League-Nawaz leaders and cabinet members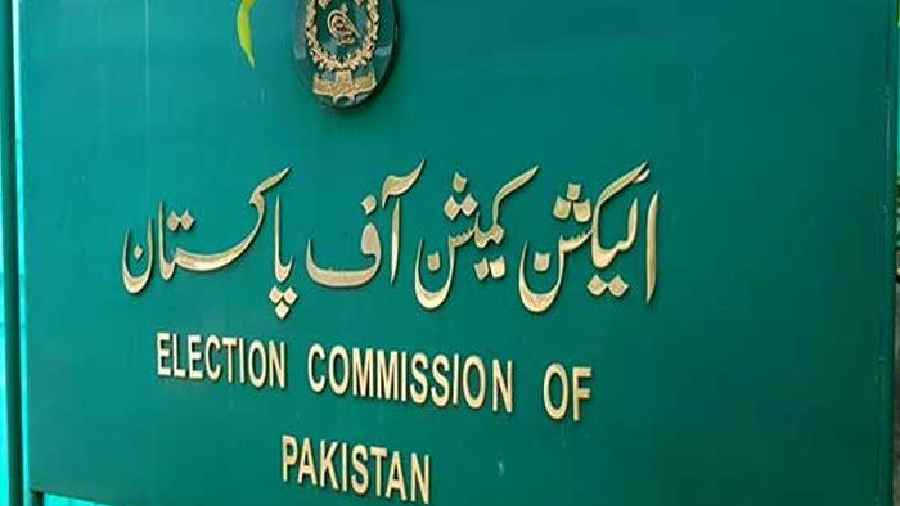 Representational image
File picture
---
Washington/Islamabad
|
Published 17.01.23, 11:55 AM
|
---
Pakistan's top election body has suspended the membership of 271 lawmakers across the country for not submitting their statements of assets and liabilities.
The statements have to be filed by December 31 every year, and the lawmakers were directed by the Election Commission of Pakistan (ECP) to submit their financial statements up to June 30, 2022, by January 16, 2023. It also warned that failing to submit the financial statements would result in the suspension of their respective memberships.
The ECP said on Monday that those targeted include 136 Members of the National Assembly, 21 senators, and 114 Members of Provincial Assemblies.
As opposed to the 35 Members of the National Assembly (MNAs) and three senators who had failed to submit their statement of assets to the ECP by last year's deadline of January 16 the number was significantly higher this year due to resignation by the Pakistan Tehreek-e-Insaf (PTI) lawmakers from the National Assembly, the Dawn newspaper reported on Tuesday.
According to the list issued by the ECP, there is no suspended Member of the Provincial Assembly (MPA) from Punjab, given that the provincial assembly has already been dissolved.
Apart from the MNAs and senators, the memberships of 48 MPAs from Sindh, 54 from Khyber Pakhtunkhwa, and 12 from Balochistan have been suspended.
The suspended MNAs include senior Pakistan Muslim League-Nawaz (PML-N) leaders and cabinet members Ahsan Iqbal and Khawaja Asif. The chairman of the Public Accounts Committee, Noor Alam Khan, was among those whose membership was suspended.
Other federal ministers on the list were Sajid Turi, Mufti Abdul Shakoor, Chaudhry Tariq Bashir Cheema, and Mohammad Israr Tareen.
The Muttahida Qaumi Movement-Pakistan (MQM-P) Convener Khalid Maqbool Siddiqui was also on the list.
The 21 suspended Senators include former finance minister and PTI senator Shaukat Tarin.
The number of MNAs, senators, and MPAs was much higher for the year 2023 than the previous two years, and the lawmakers belonging to the ruling coalition, including veteran politicians, failed to fulfil their legal obligation. PTI SH GRS AKJ GRS