No meat? It's not a burger
Europe vote to change veggie product names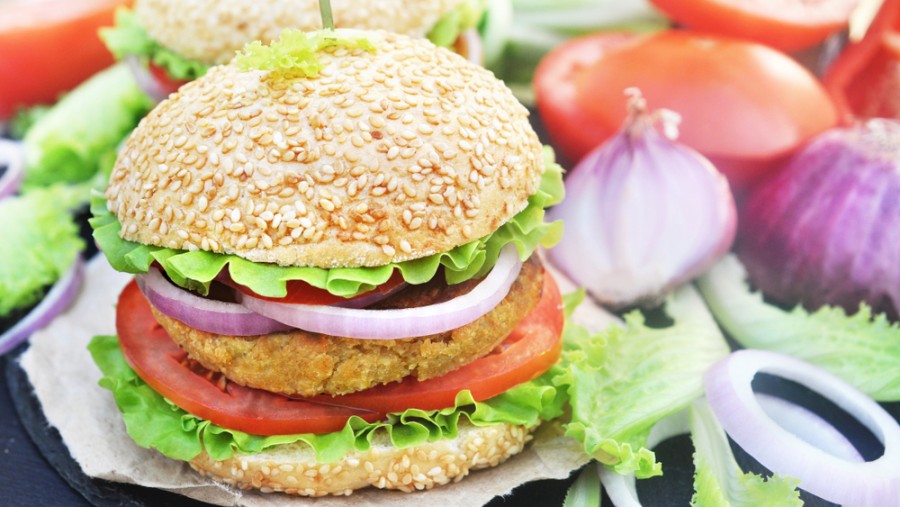 Food for thought
Shutterstock
---
London
|
Published 24.10.20, 12:03 AM
|
---
When is a burger not a burger? When it contains no meat, according to a divisive proposed amendment on which the European Parliament is scheduled to vote on Friday, part of a set of measures that would ban products without meat or dairy from using associated terms in their labelling.
Under the proposal, plant-based alternative products could not be labelled with terms like "steak", "sausage", "escallop" or "burger". Another proposal would expand a ban on descriptions such as "yogurt-style" or "cream imitation" for non-dairy replacements.
The proposed amendment is a small part of a larger package of agricultural measures — one that has received more attention than perhaps desired either by its proponents among meat and livestock groups, who say they would prefer to focus on helping farmers work sustainably, or the environmentalists and food manufacturers opposing it, for whom it is a distraction from climate-change policy.
Jasmijn de Boo, vice-president of ProVeg International, a group aimed at reducing meat consumption, said the proposal was not in the interest of consumers or manufacturers, noting that shoppers were not confused by the labels currently on store shelves.
"Why change something to a 'veggie disc' or 'tube' instead of a sausage?" she said. "It's ridiculous."
Those in favour of the change say that labelling plant-based products with meat terms misleads consumers and could open the door for other confusing labels.
"We simply call for the work of millions of European farmers and livestock sector workers to be acknowledged and respected," said Jean-Pierre Fleury, chairman of Copa-Cogeca, Europe's largest farming lobby group, in a statement earlier this month. He described the use of meat-like names for plant-based products as "cultural hijacking".
It is not the first debate over plant-based foods, as the sector has exploded in recent years.
Labels for plant-based dairy alternatives like "soy milk" or "tofu butter" are already illegal in the bloc after dairy producers won a 2017 ruling backed by the European Court of Justice.
In 2018, France banned the use of meat terms to describe vegetarian products. In dozens of states in the US, advocates of vegetarian food have clashed with farmers and lobbyists over legislation that makes it illegal for plant-based products to be called meat.
The Parliament's vote will likely be close, and even if the proposal passes, member states will need to negotiate legislation before it comes into effect.
To make things more complicated, several parties in the Parliament have submitted proposals with different caveats since the initial amendment was introduced, which also need to be voted on.
Many said that approving the amendment would work against a goal established by the European Parliament this month to reduce carbon emissions by 60 per cent by 2030.
And shoppers seem to like the names. In a 2020 survey from The European Consumer Organisation, about 42 per cent of responders said they believed "meaty" names for plant-based products should be permitted, providing products were clearly labelled vegetarian or vegan. Just 25 per cent believed such names should be banned.
Some said the proposal would provide more fodder for critics of the European Union's penchant for over-regulation. Alexander Stubb, a former Prime Minister of Finland, argued that the bloc should only legislate "where there are impediments to the free movement of goods, services money and people".
New York Times News Service