Moscow suspends its electricity supply to Finland
Moscow retaliates after Helsinki's Nato plans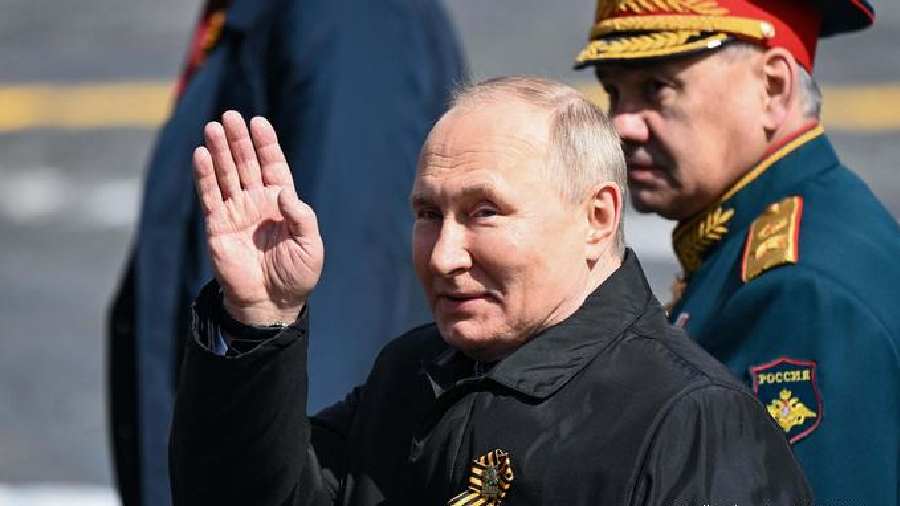 Russian President Vladimir Putin
File Picture
---
Published 15.05.22, 01:20 AM
|
---
Russia suspended its electricity supply to Finland on Saturday in apparent retaliation for Helsinki's decision to upend its longstanding stance of military neutrality by pursuing Nato membership.
The suspension could be the first of what Moscow warned on Thursday would be "retaliatory steps" after Finland's move towards joining the alliance — including an unspecified "military-technical" response, which many experts interpreted as a threat to deploy tactical nuclear weapons near the Russian-Finnish border.
Although Finland's national grid operator said that the suspension had a minimal impact, with other suppliers able to meet the country's energy needs, the swiftly unfolding events in Finland underscore how Russia's invasion of Ukraine is shaking up the military balance in Europe and backfiring on President Vladimir V. Putin of Russia.
Russia opposes any westward expansion of Nato and has previously threatened "retaliation" against Sweden and Finland, which shares a long border with Russia, should they move to join.
Finland receives about 10 per cent of its electricity from Russia, and Reima Päivinen, a senior vice-president for the country's grid operator, Fingrid, said on Saturday that the country's electricity market was working normally.
Yet even as Finland appeared poised to weather the electricity suspension, it faced a potentially greater hurdle from Turkey.
Any Nato accession decision requires support from all 30 of the alliance's members, and President Recep Tayyip Erdogan of Turkey suggested on Friday that his country would be reluctant to openly welcome Finland and Sweden into Nato.
President Sauli Niinisto of Finland on Saturday played down Erdogan's comments and said that they should be taken calmly, adding that the message Helsinki has received from Turkey has been positive.
A spokesman for Erdogan also said on Saturday that Turkey was not trying to block the applications of Finland and Sweden to join Nato so much as ensure a process in which the national security of all members was taken into consideration.
Putin informed
Niinisto told Putin on Saturday that the Nordic country that shares a long border and history with Russia "will decide to apply for Nato membership in the coming days".
Niinisto's office said in a statement that the Finnish head of state told Putin in a phone conversation how thoroughly Finland's security environment had changed after Moscow's February 24 invasion on Ukraine, and pointed to Russia's demands on Finland refraining from seeking membership in Nato, the 30-member western military alliance.
"The discussion (with Putin) was straightforward and unambiguous and was held without exaggeration. Avoiding tensions was considered important," said Niinisto, Finland's President since 2012 and one of few western leaders who has held regular dialogue with Putin over the past 10 years.
Niinisto pointed out that had already told Putin at their first meeting in 2012 that "each independent nation would maximise its own security".
"That is still the case. By joining Nato, Finland will strengthen its own security and assume its responsibilities. It is not something away from anybody," Niinisto said.
He stressed that Finland, despite its likely future membership in Nato, wants to continue to deal with Russia.
New York Times News Service and PTI