Melania Trump seeks ouster of White House aide
Melania had warned her husband's aides that Mira Ricardel was spreading negative stories about her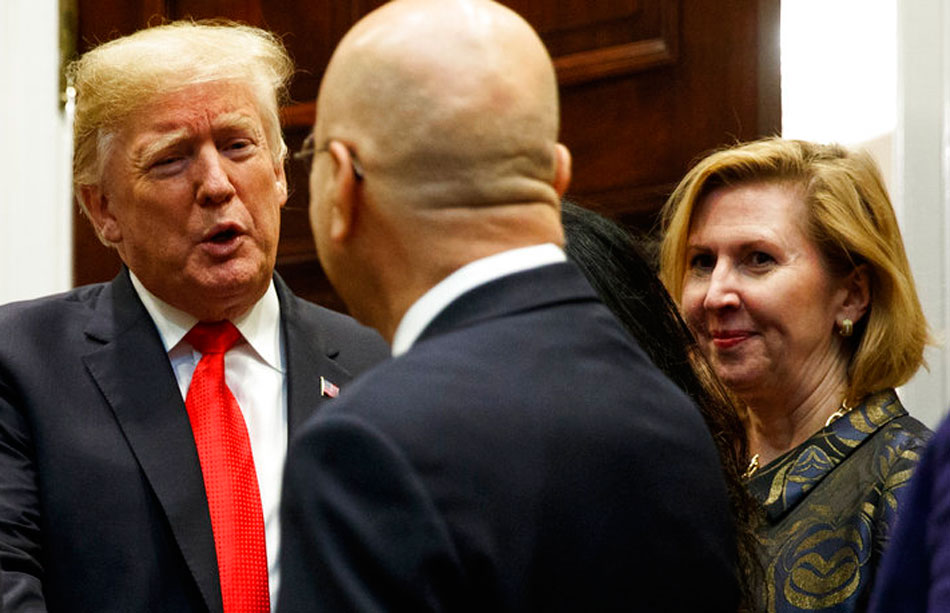 ---
---
She bad-mouthed the defence secretary. She was the hatchet woman for John R. Bolton, the famously combative national security adviser, and drove out staff members from the National Security Council who were deemed insufficiently conservative or loyal.
But in disparaging two members of Melania Trump's staff who travelled with Melania Trump, the First Lady, on her trip last month to Africa, Mira Ricardel, a deputy national security adviser, apparently went too far.
In a White House where the drama has been constant, but almost always behind the scenes, an email to reporters on Tuesday from Stephanie Grisham, a spokeswoman for the First Lady, was unusually direct: "It is the position of the Office of the First Lady that she no longer deserves the honour of serving in this White House."
The email was sent less than an hour after Ricardel appeared at an official White House event with President Trump.
There were nonetheless conflicting reports by late afternoon on whether Ricardel had actually been fired. The Wall Street Journal reported that she was brusquely escorted off the grounds of the White House, only to be corrected an hour later by two White House aides, who said that Ricardel, who could not be reached for comment, was still employed.
For weeks, Melania Trump had warned her husband's aides that Ricardel, who is widely distrusted among West Wing staff, was spreading negative stories, including about Melania Trump, two persons familiar with the discussions said.
But the fact that Ricardel was in limbo on Tuesday reflected an unusual amount of muscle-flexing by the First Lady — who normally avoids internecine palace intrigue — as well as the limits of her influence. It also showed the obstinance of Ricardel's boss, Bolton, who has a reputation as a shrewd player in a chaotic White House, and someone who is not intimidated, even by the President's wife.
Melania Trump's problems with Ricardel seem to date to the First Lady's trip to Africa in October, according to people with direct knowledge of the situation.
Ricardel had announced the trip before it was fully planned, according to one of the people, and then threatened to pull resources for it after learning that she did not have a seat on Melania Trump's plane.
After the trip ended, Ricardel made accusations of inappropriate behaviour by Melania Trump's most trusted staff members, including Lindsay Reynolds, the First Lady's chief of staff — claims that a person close to the First Lady said were false.
Melania Trump then complained to John F. Kelly, the White House chief of staff, about Ricardel, and Kelly raised the issue with
Bolton, two White House officials said.