Mark Zuckerberg wants Meta employees to be called Metamates
Silicon Valley companies have long had their own jargon and cultures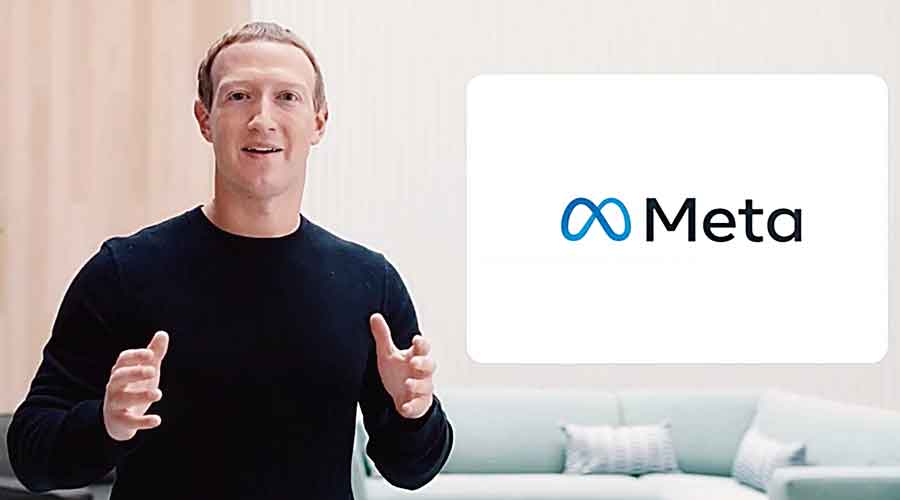 Mark Zuckerberg
File Photo
---
San Francisco
|
Published 17.02.22, 12:53 AM
|
---
Google's employees are called Googlers. Amazon's workers are known as Amazonians. Yahoo's employees were Yahoos. So it was a conundrum for employees at Facebook, long known as Facebookers, when the company renamed itself Meta late last year.
The terminology is now no longer in question. At a meeting on Tuesday, Mark Zuckerberg, Facebook's founder and Meta's CEO, announced a new name for his company's employees: Metamates.
Zuckerberg introduced the term as part of an overhaul of Meta's corporate values, which he said needed updating because of the company's new direction. In October, he took many by surprise by shifting Facebook towards the so-called metaverse, in which different computing platforms are connected to one another across the Internet.
The move de-emphasised the company's social networking apps, like Facebook, Instagram and WhatsApp, which have been under scrutiny for privacy and data challenges, hateful content and misinformation. So past Facebook values like "Be bold" and "Focus on impact"? They are gone. In their place are "Live in the future", "Build awesome things", "Focus on long-term impact" and "Meta, Metamates, me", Zuckerberg said on Tuesday.
"I've always believed that in order for values to be useful, they need to be ideas that good companies can reasonably disagree with or emphasise differently," he wrote in a post to his Facebook page. He added, "I think these values capture how we must act as a company to bring our vision to life."
Silicon Valley companies have long had their own jargon and cultures.
Corporate mottos like "Don't be evil", "Innovation leads to innovation" and "Move fast and break things" are legion. Palantir, a big data software company, even emblazoned the slogan "Save the Shire", a "Lord of the Rings" reference, on employee
T-shirts. For Zuckerberg, the latest values represent a kind of fresh start for his company.
On some internal forums, hundreds of employees welcomed the changes with heart emojis. Yet in private chat messages, away from the eyes of managers, some workers expressed more scepticism.
(New York Times News Service)