Jury: Trump company guilty of tax fraud
The conviction on all 17 counts stemmed from the company's practice of doling out off-the-books perks to executives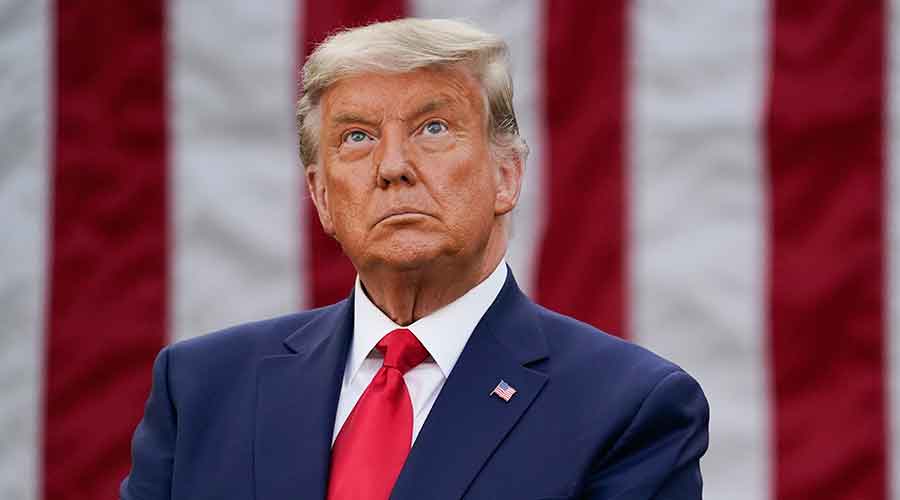 Donald Trump
File picture
---
New York
|
Published 08.12.22, 01:19 AM
|
---
The Trump Organisation, the family real estate business that made Donald J. Trump a billionaire and propelled him from reality television to the White House, was convicted on Tuesday of tax fraud and other crimes, forever tarring the former President and the company that bears his name.
The conviction on all 17 counts, after more than a day of jury deliberations in the State Supreme Court in Manhattan, stemmed from the company's practice of doling out off-the-books perks to executives: They received luxury apartments, leased Mercedes-Benzes, extra cash at Christmas, even free cable television.
They paid taxes on none of it.
The Manhattan district attorney's office, which prosecuted the case, had previously obtained a guilty plea from the scheme's architect, Allen H. Weisselberg, the company's longtime chief financial officer.
Weisselberg, one of Trump's most loyal lieutenants, testified as the prosecution's star witness but never implicated the former President.
Prosecutors did not charge Trump, but they invoked him throughout the month-long trial, telling jurors that he had personally paid for some of the perks and had even approved a crucial aspect of the scheme.
The prosecution sounded a drumbeat of damning evidence about a freewheeling culture at his company, revealing that pervasive illegality flourished there for years.
"We got to see the inner workings of the Trump Organisation: the greed, the lies, the cheating," the Manhattan district attorney, Alvin L. Bragg, said in an interview on Tuesday evening, reflecting on a victory that marked the height of his young tenure.
The verdict carries limited financial repercussions and will not directly threaten to imperil Trump's company. But the conviction, and the prosecution's explosive claim in closing arguments that Trump had been "explicitly sanctioning tax fraud", could reverberate through his nascent 2024 presidential campaign, providing fodder for political opponents.
It is also expected to embolden Bragg as he intensifies his broader criminal investigation into Trump, which focuses both on his business practices and on hush money paid to a porn star who has said she had an affair with him, according to people with knowledge of the matter.
Bragg came under fire earlier this year after he declined to seek an indictment of Trump.
It is unclear whether Trump will now face charges.