Jailed Saudis seek influence in Washington
Legal, lobbying and public relations campaigns to push for an end to what they say is political persecution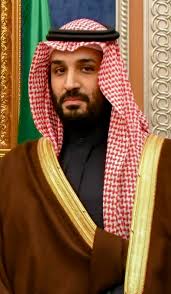 ---
---
A handful of prominent jailed Saudis and their allies, concluding they are unlikely to win release by pleading directly with their own government, are planning to press their cases in Washington, including by hiring lobbyists with connections in President Trump's orbit.
The unusual prospect of Saudis publicly airing the royal family's deep divisions comes at a challenging moment for Saudi Arabia and its de facto leader, Crown Prince Mohammed bin Salman.
Expected to ascend to the throne after the death of his aging father, King Salman, 84, Prince Mohammed, 34, is struggling to guide his nation through a coronavirus-triggered economic downturn, while grappling with human rights concerns prompted in part by waves of arrests of dozens of royals, business and government officials, activists and journalists.
In an apparent effort to exploit the situation, allies of several Saudis in recent weeks have approached Washington lawyers and consultants about legal, lobbying and public relations campaigns to push for an end to what they say is political persecution.
A former senior associate of the jailed Prince Salman bin Abdulaziz bin Salman Al Saud on Friday signed a $2 million agreement to retain Robert Stryk, a Washington-based lobbyist who is well connected in Trump administration foreign policy circles, to "advocate for the release" of the prince.
Last month, Barry Bennett, a lobbyist and Republican strategist who advised Trump's 2016 campaign, signed a client with links to an imprisoned prince who had been a top rival of MBS.