Iran brings Israel, US, Arabs together
Participants at the summit also discussed the Israeli-Palestinian conflict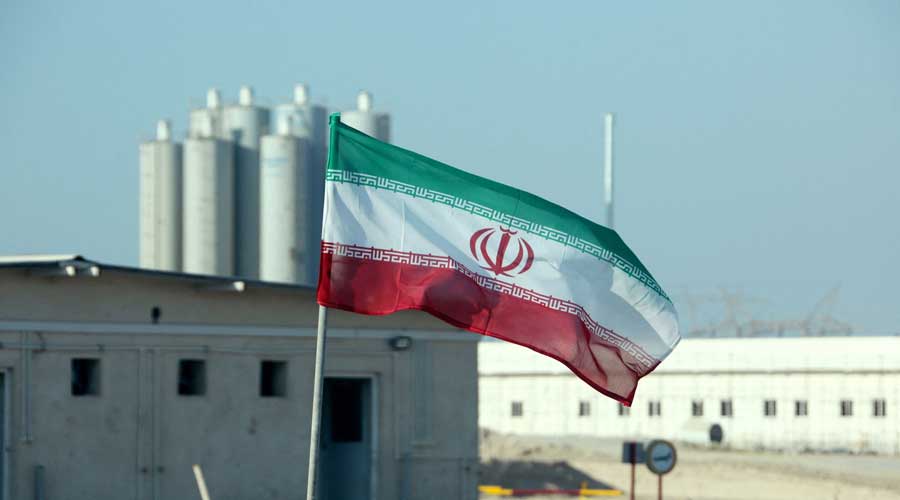 Other discussions touched on food security, a concern heightened by Russia's invasion of Ukraine
File Photo
---
Published 29.03.22, 04:13 AM
|
---
At a ground-breaking summit on Monday, Israel, the US and four Arab countries conferred over how to coordinate on shared security threats, particularly from Iran, Israel's foreign minister said.
The participants also discussed the Israeli-Palestinian conflict, with several pressing Israel on the need to create a sovereign Palestinian state.
Other discussions touched on food security, a concern heightened by Russia's invasion of Ukraine because both countries are major grain suppliers to Egypt and other parts of West Asia, as well as to the rest of the world, Israeli officials said.
The summit brought together the Israeli foreign minister, Yair Lapid, with the foreign ministers of Bahrain, Egypt, Morocco and the UAE, along with the US secretary of state, Antony J. Blinken, in a reflection of how Israel has cemented its partnerships with parts of the Arab world. Bahrain, Morocco and the UAE all normalised diplomatic ties with Israel in 2020, while Egypt was the first Arab state to sign a peace treaty with Israel, in 1979.
As the first diplomatic meeting to gather so many Arab leaders on Israeli soil, the summit highlights a major realignment of West Asian alliances that is driven by shared fears of a nuclear Iran; mutual concerns about the US receding presence in West Asia; a desire for better economic, military and business ties; and a dwindling commitment to Palestinian statehood by some Arab leaders.
A terrorist attack that killed two people on Sunday night in northern Israel, just as the ministers were gathering in the south, was a reminder of how Israel's acceptance by some Arab states has done little to resolve its primary challenge.
The summit took place in Sde Boker, a small desert town in southern Israel.
The meetings provided a forum to discuss disagreements and shared concerns about the war in Ukraine and gave Blinken a chance to encourage Washington's West Asian allies to align with efforts to isolate Russia.
Though the US helped Israel broker the deals with  Bahrain, Morocco and the UAE, the summit was an indication that Israel can now itself act as a public conduit between Washington and some Arab countries. By hosting, Israel brought together Blinken and his Emirati counterpart, Abdullah bin Zayed Al Nahyan, at a time of friction over the invasion of Ukraine.
(New York Times News Service)