India seeks consular access to students held in US sting
130 students accused of immigration fraud after they enrolled in fake university that was part of a DHS sting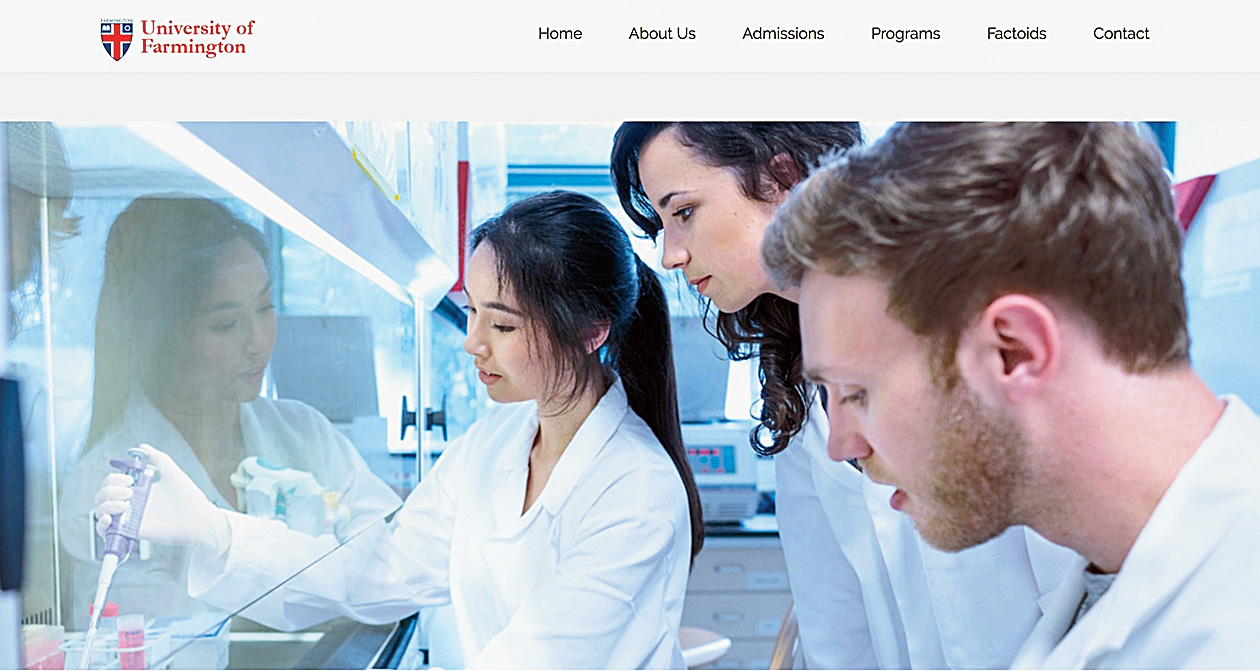 A webpage from the fake university in Farmington Hills, Michigan, created by federal agents as part of a sting operation.
University of Farmington
---
Washington
|
Published 01.02.19, 07:13 PM
|
---
The 130 foreign students arrested for enrolling in a fake university allegedly to remain in the US are largely Indians and were not aware of the varsity's illegitimate operation, immigration attorneys have said while criticising authorities for using "troubling" methods to trap them.
The university in Detroit's Farmington Hills was part of an undercover operation by the Department of Homeland Security designed to expose immigration fraud, according to federal prosecutors who announced charges in the case.
In what the authorities called a "pay-to-stay" scheme, foreign students knowingly enrolled in the fake school to falsely maintain their student visa status and remain in the US, according to prosecutors.
The Immigration and Customs Enforcement (ICE) agents made the arrests early on Wednesday, the same day federal indictments were unsealed that charged eight people, all of whom are either Indian nationals or Indian Americans, in a visa fraud scheme.
The eight defendants were charged criminally for conspiracy to commit visa fraud and harbouring aliens for profit.
But the 130 students were arrested on only civil immigration charges, the Detroit Free Press reported.
India has sought consular access to the arrested students and has impressed upon the Donald Trump administration the need to address the situation at the earliest, the external affairs ministry said in New Delhi on Friday.
Asserting that the government was according the "highest priority" to the situation, external affairs spokesperson Raveesh Kumar said India has also highlighted that a distinction should be made between those involved in recruiting or enrolling students and students who have been duped or defrauded in the process.
The sweep was one of the largest targeting immigrants from India in recent years, immigration attorneys said.
In a US-wide sweep, federal agents with ICE arrested "130 foreign nationals on civil immigration charges", ICE spokesperson Carissa Cutrell told the Free Press on Thursday.
"This may increase."
The students swept up in the scheme were largely from India, lawyers said.
The arrests took place in New Jersey, Atlanta, Houston, Michigan, California, Louisiana, North Carolina, St Louis, according to immigration attorneys.
Some of the arrests of the students came to their homes.
The students had come legally to the US on student visas and had transferred to the University of Farmington so they could work, their attorneys said.