Imran Khan calls for anti-poverty plan
He said his government would allocate more than half a billion dollars for an anti-poverty plan known as 'Ehsas'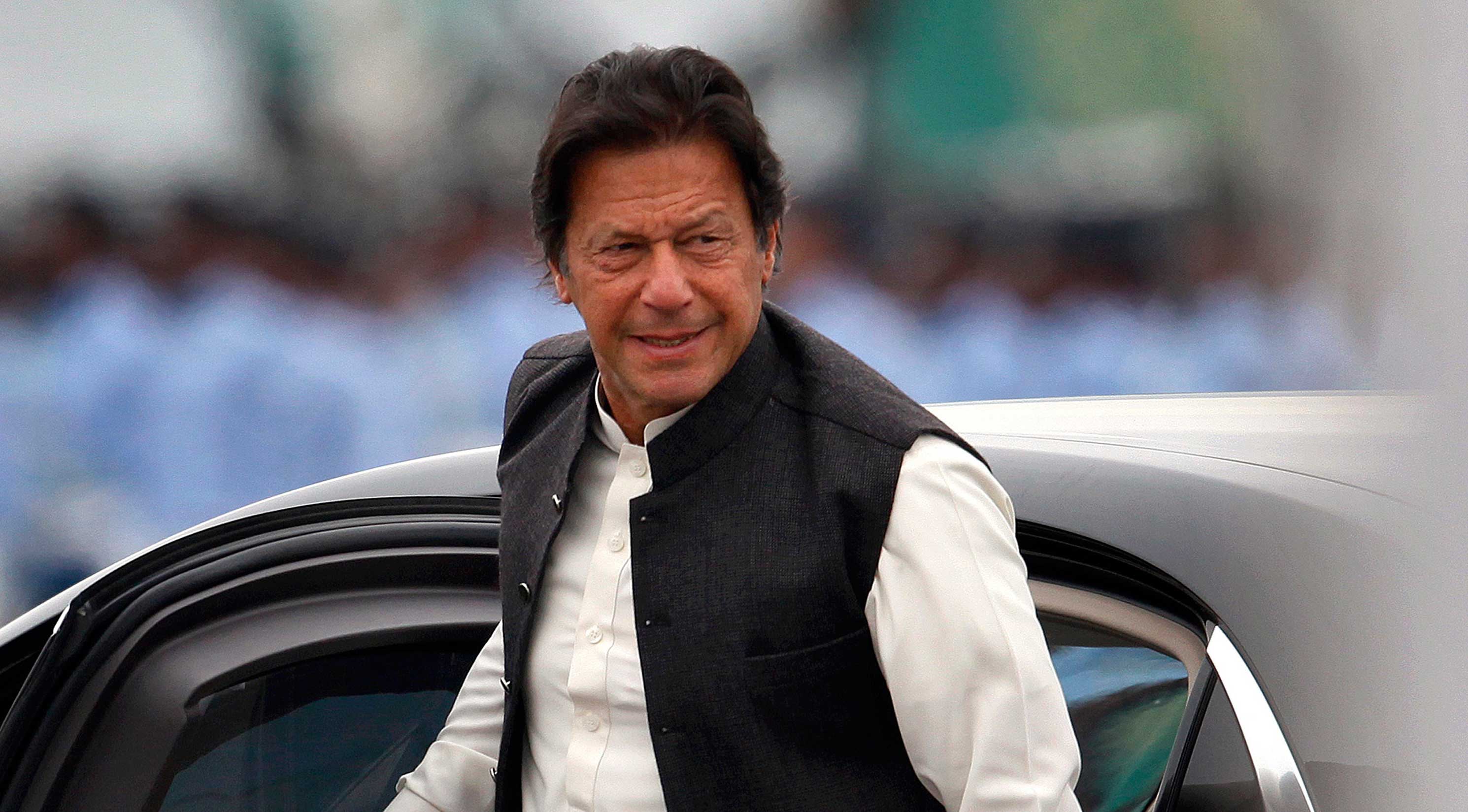 ---
---
Prime Minister Imran Khan of Pakistan has introduced an ambitious poverty alleviation plan that he says would help the country's poorest gain better access to health care, education, and employment.
Khan said his government would allocate 80 billion rupees — more than half a billion dollars — for an anti-poverty plan known as "Ehsas", or Empathy, and raise it to 120 billion rupees by 2021.
"No Pakistani government has spent so much money on alleviating poverty in the past," Khan said on Wednesday during a ceremony in Islamabad. "The government has launched a war against poverty."
Pakistan has an estimated population of 207.2 million people, almost a quarter of whom live below the poverty line, according to the World Bank.
Fighting poverty was a central issue of his campaign when he won the general elections in July. But implementing that promise — and particularly the Ehsas plan, which is at its heart the establishment of a welfare state — will be exceptionally difficult, given the country's economic crisis.
Pakistan is facing a worsening balance-of-payments crisis and is in talks with the IMF for a bailout package. Pakistan has also looked for financial support from China, Saudi Arabia, and the UAE.
The IMF has said that Pakistan has low international reserves and a high fiscal and current account deficit. Talks between Pakistan and the IMF have continued for months and are now at the final stages, officials said.
Despite the challenges, Khan insisted that the welfare programme should proceed. "I know the economic conditions are difficult," Khan said.
The programme would include extensive aid so that the poor could afford health care, and would include easier loan terms for families seeking to build or buy homes. The plan also includes several economic empowerment measures for women, including savings accounts and mobile phones.
Khan has proposed a constitutional amendment that would make basic necessities such as food, housing, education and health care a fundamental right. Analysts were sceptical that much of the programme could be enacted.
But many praised Khan for at least focusing national attention on the country's poverty.
"In his first address to the nation, Khan surprised many critics when he spoke at length about nutrition, child protection, education and maternal and neo-natal health," said Mosharraf Zaidi, a public policy analyst. "In launching the Ehsas anti-poverty plan, he has given concrete shape to his longstanding human development ambitions."
"With an unprecedented shortfall in tax collection and a major new incoming IMF programme, the freedom to spend public funds on the poor will likely be even more curtailed," Zaidi added.