Tweet war: Imran Khan hits out at Donald Trump
US President defends Islamabad aid cut, Pakistan PM says record needs to be put straight
Imran Khan, known for his fiery anti-American rhetoric, said Pakistan has borne the brunt of the US's war on terror.
PI file photo
---
Islamabad
|
Published 19.11.18, 08:50 PM
|
---
"Instead of making Pakistan a scapegoat for their failures, the US should do a serious assessment of why, despite 140000 Nato troops plus 250,000 Afghan troops & reportedly $1 trillion spent on war in Afghanistan, the Taliban today are stronger than before," Khan tweeted.
Trump, in a pre-recorded interview, said bin Laden had been living in "a nice mansion" in Pakistan next to a military academy and "everybody in Pakistan knew he was there".
"And we give Pakistan $1.3 billion a year. ...(bin Laden) lived in Pakistan, we're supporting Pakistan, we're giving them $1.3 billion a year — which we don't give them anymore, by the way. I ended it because they don't do anything for us, they don't do a damn thing for us."
Khan said Pakistan had borne the brunt of the US's war on terror, which focused on militants that straddle the Afghanistan-Pakistan tribal belt. "No Pakistani was involved in 9/11 but Pak decided to participate in US War on Terror," Khan said. "Pakistan suffered 75,000 casualties in this war & over $123 bn was lost to economy. US "aid" was a minuscule $20 bn."
Khan also pointed out that Pakistan continued to provide its roads and air space for the re-supply for more than 10,000 US troops currently based in Afghanistan. "Can Mr Trump name another ally that gave such sacrifices?"
Pakistani Prime Minister Imran Khan on Monday lashed out at US President Donald Trump after his remarks that Pakistan doesn't "do a damn thing" for the US despite billions of dollars in US aid for the South Asian nation.
The friction threatens to further worsen already fragile relations between Islamabad and Washington, on-off allies who have repeatedly clashed about the war in Afghanistan and Pakistans alleged support for militants.
Khan, who assumed power in August and is known for his fiery anti-American rhetoric, said in a series of tweets that "record needs to be put straight on Mr Trump's tirade against Pakistan" over the weekend.
Trump, during a Fox News TV interview aired on Sunday, defended cutting aid to Islamabad and also suggested Pakistani authorities knew Osama bin Laden's location prior to his killing by US troops in a raid inside Pakistan in 2011.
Pakistan denies supporting Afghan Taliban insurgents waging war against US-backed troops in Afghanistan and Islamabad has also always rejected claims officials aided Osama bin Laden.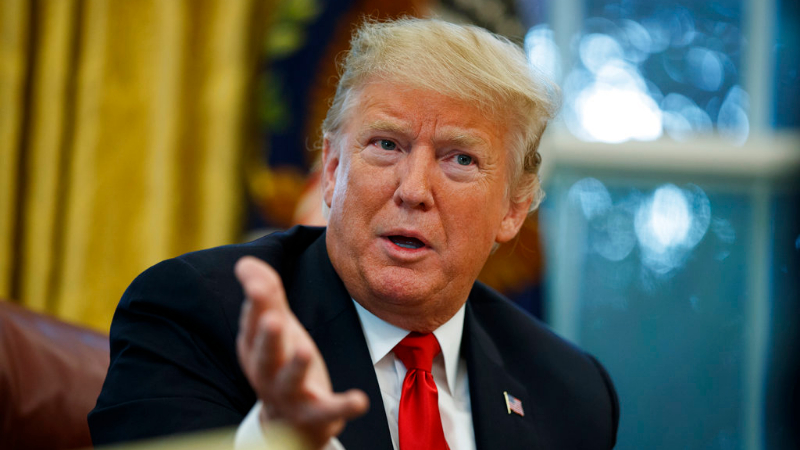 Trump's false assertions add insult to the injury Pak has suffered in US WoT in terms of lives lost & destabilised & economic costs. He needs to be informed abt historical facts. Pak has suffered enough fighting US's war. Now we will do what is best for our people & our interests

— Imran Khan (@ImranKhanPTI) November 19, 2018
Instead of making Pakistan a scapegoat for their failures, the US should do a serious assessment of why, despite 140000 NATO troops plus 250,000 Afghan troops & reportedly $1 trillion spent on war in Afghanistan, the Taliban today are stronger than before.

— Imran Khan (@ImranKhanPTI) November 19, 2018