Hong Kong court reinstates mask ban
Ruling comes before polls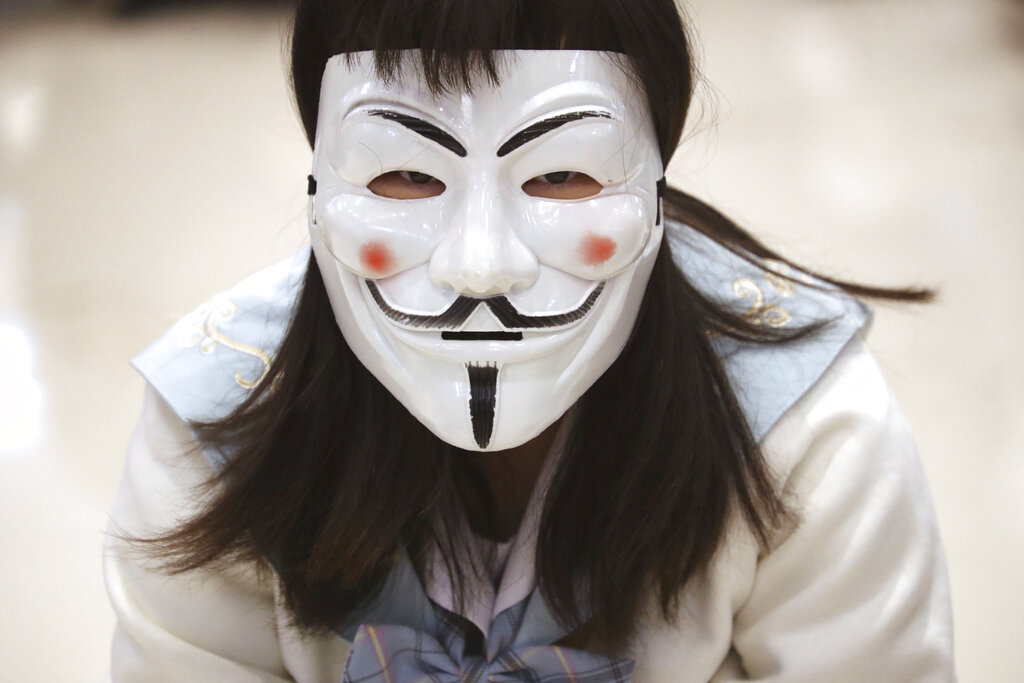 ---
---
A Hong Kong court on Friday temporarily reinstated a ban on wearing face masks that targeted anti-government protesters, after an earlier ruling found the law unconstitutional in what had been a rare victory for pro-democracy activists.
The judgment on Friday was handed down just days after China's top legislative body, the National People's Congress, said that it would step in, if necessary, to overrule the city's judiciary. The warning was seen as the most decisive move yet by Beijing to intervene in Hong Kong's political crisis.
It also came just ahead of citywide district elections on Sunday that are being seen as a referendum on the protest movement.
The ruling, by Hong Kong's High Court, said that the ban on facial coverings would be brought back for seven days to give the government an opportunity to apply for an appeal. The court said the ruling had been made "in view of the great public importance of the issues raised in this case, and the highly exceptional circumstances that Hong Kong is currently facing".
Dennis Kwok, a pro-democracy lawmaker who had challenged the mask ban in court, said he was "naturally disappointed by the judgment".
"If a law has already been declared unconstitutional and violates the basic human rights of the Hong Kong people," he said, "it should not be enforced at all, not even one day, not even one second."
The court had struck down the ban on Monday, ruling that it violated Hong Kong's mini-constitution, known as the Basic Law. The decision was a blow to the local government's ability to characterise the continuing protests as a situation requiring the invocation of emergency powers.
In the six months since the demonstrations began, in Opposition to an unpopular bill that would have allowed extraditions to mainland China, the protesters' demands have grown to include calls for more democracy and an investigation into accusations of police brutality.
The extradition bill has since been withdrawn, but Beijing's assertion of authority over Hong Kong has caused concern in the city, where a more transparent court system has been a central feature of the "one country, two systems" policy that promises the territory greater freedoms than in mainland China.
The mask ban, which was enacted in October, further inflamed tensions in the city and set off a series of violent clashes. The city's chief executive, Carrie Lam, imposed the ban without seeking legislative approval.
Protesters surrender
At least eight protesters who had been holding out at a trashed Hong Kong university surrendered on Friday, while others searched for escape routes past riot police.