Harvey Weinstein sentenced to 23 years in jail
It means that the 67-year-old might spend the rest of his life in prison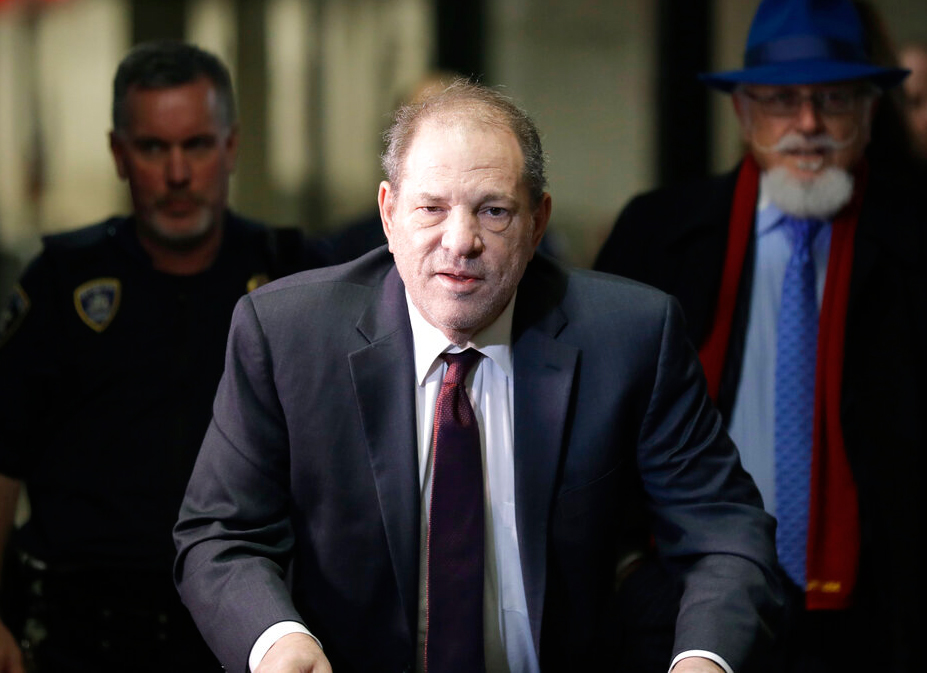 ---
|
New York
|
Published 11.03.20, 08:33 PM
---
Harvey Weinstein, the movie producer who dominated Hollywood for decades, was sentenced on Wednesday to 23 years in prison for sex crimes, as the six women who had testified against him watched from the courtroom's front row, holding each other, some in tears.
The startling sentence, delivered in a Manhattan courtroom, meant that Weinstein, who is 67 and in poor health, might spend the rest of his life in prison.
Weinstein, who was sitting in a wheelchair, told the court that he was remorseful, but also "totally confused" about what had happened to him.
The moment capped a precipitous fall from power for Weinstein that started in October 2017 when, after years of rumours, several women openly accused him of sexual assault and harassment.
Their stories led women around the globe to speak about mistreatment at the hands of powerful men, shifting the cultural landscape with the #MeToo movement.
Justice James A. Burke, who presided over the trial in State Supreme Court in Manhattan, could have sentenced Weinstein to as little as five years, but he heeded the arguments of prosecutors who urged him to hand down a long sentence.
"Although this is a first conviction, it is not a first offense," Judge Burke said. "There is evidence before me of other incidents of sexual assault involving other women."
Two of Weinstein's victims gave emotional statements about the damage he had done to them. Miriam Haley, who testified Weinstein forced oral sex on her in 2006, said he had forever altered her life, crushing her spirit.
"He violated my trust and my body and my personal right to deny sexual advances," she said.
Given a chance to speak, Weinstein suggested in a rambling speech to the court that he thought his relationships with his victims were consensual. He said he was "totally confused," adding that he believed many men were confused about the issues raised by #MeToo.
"We may have different truths, but I have remorse," he said, addressing his accusers. "For all of you and for all the men and women going through this crisis right now in this country."
He added: "I really feel remorse for this situation. I feel it deeply in my heart. I'm really trying, I'm really trying to be a better person."
Justice Burke was unmoved. He gave Weinstein 20 years for the felony attack on Haley and an additional three years for the rape of Jessica Mann, an aspiring actress who testified he had forced himself on her in a Manhattan hotel in 2013. Mann said she hoped for a "future where monsters no longer hide in our closet".