Ghani has taken refuge in UAE, says Dubai
He has come under withering criticism for his performance during his tenure as Afghanistan's leader and the ignominious way in which he fled, speeding the government's collapse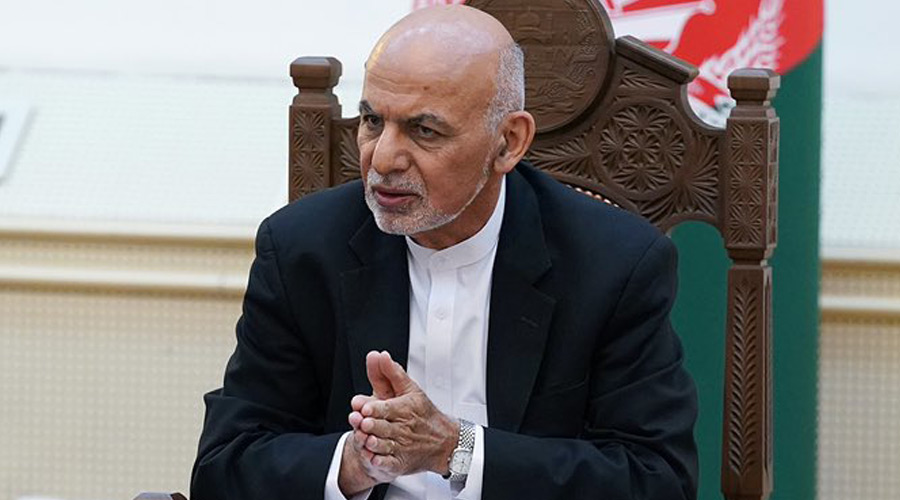 ---
New York
|
Published 19.08.21, 12:50 AM
|
---
After days of speculation about the whereabouts of President Ashraf Ghani, who fled Afghanistan last weekend as the Taliban surrounded Kabul, the UAE said on Wednesday that he had taken refuge in the Gulf nation.
Ghani has come under withering criticism for his performance during his tenure as Afghanistan's leader and the ignominious way in which he fled, speeding the government's collapse.
It was a spectacular fall for a World Bank-trained technocrat who holds a doctorate from Columbia University. He is the author of a book titled Fixing Failed States.
Instead of fixing Afghanistan during his nearly seven years in power, Ghani fled much in the same way he governed: isolated from all but a handful of advisers who are said to have departed with him.
The fallout was swift as what semblance of civil government that was left in Kabul collapsed.
Ghani, 72, defended his decision to leave in a social media post late on Sunday, writing, "If I had stayed, countless of my countrymen would be martyred and Kabul would face destruction."
For days, rumours swirled about where he might have sought refuge. Some reports suggested that he had gone to neighbouring Uzbekistan or Tajikistan.
The UAE's foreign ministry confirmed in a brief statement that he was in the country. "The UAE ministry of foreign affairs and international cooperation can confirm that the UAE has welcomed President Ashraf Ghani and his family into the country."