Germany relents on Kyiv tanks
Berlin to allow other nations to send their own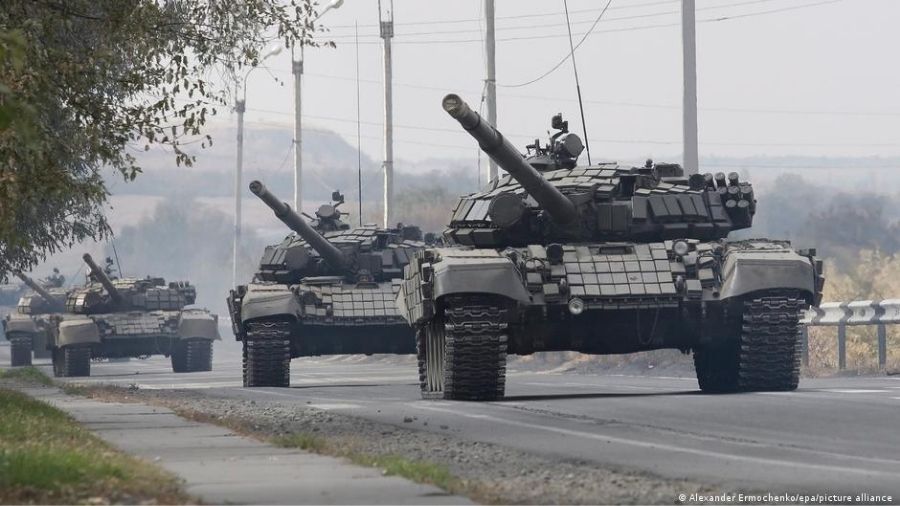 Berlin's decision to send the German-made Leopard 2s follows Britain's announcement this month that it would send 14 of its Challenger 2 tanks to Ukraine, and marks a significant step in western allies' supply of e
Representational picture
---
New York
|
Published 26.01.23, 12:37 AM
|
---
Chancellor Olaf Scholz announced on Wednesday that Germany would send an initial shipment of 14 Leopard 2 tanks to Ukraine and allow other nations to send their own, relenting after weeks of domestic and international pressure to deliver armoured vehicles aimed at helping Kyiv regain territory seized by Russia.
The move came hours before President Biden announced that the US will send M1 Abrams tanks to Ukraine, appearing to assuage Scholz's reluctance to send tanks without Washington also doing so.
Berlin's decision to send the German-made Leopard 2s follows Britain's announcement this month that it would send 14 of its Challenger 2 tanks to Ukraine, and marks a significant step in western allies' supply of ever heavier weapons to Kyiv.
While the pledges so far fall far short of the 300 tanks that Ukraine has said it needs to make a difference against Russian forces on the battlefield, Germany's announcement immediately prompted officials in Finland, the Netherlands and Spain to say that they would seek to send tanks to Ukraine, or were open to doing so.
Ukraine's pleas for more advanced weapons have taken on added urgency in recent weeks as Russia prepares for a possible new offensive, and as Ukrainian forces are locked in a withering battle of attrition against Russian troops in the east.
On Wednesday, Ukraine's military acknowledged that it had retreated from Soledar, a small salt-mining town near Bakhmut, a strategic eastern city that Russian forces have been fighting to capture.
The first tanks could take several months to arrive on the battlefield, but Germany's decision to authorise other nations to transfer their own Leopards — which are widely distributed in more than a dozen other European countries — could eventually help Ukrainian forces dent Russia's advantage in troop numbers and equipment.
Poland said on Tuesday that it had sought Germany's permission to send Leopard tanks from its own stocks.
"We're talking about very effective weapons systems here, and it's proper that we never provide those weapons alone, but always in close cooperation," Scholz said.
New York Times News Service