Free speech and the US First Amendment
As it happens, the Supreme Court may decide as soon as Monday whether to hear a case about Trump's Twitter account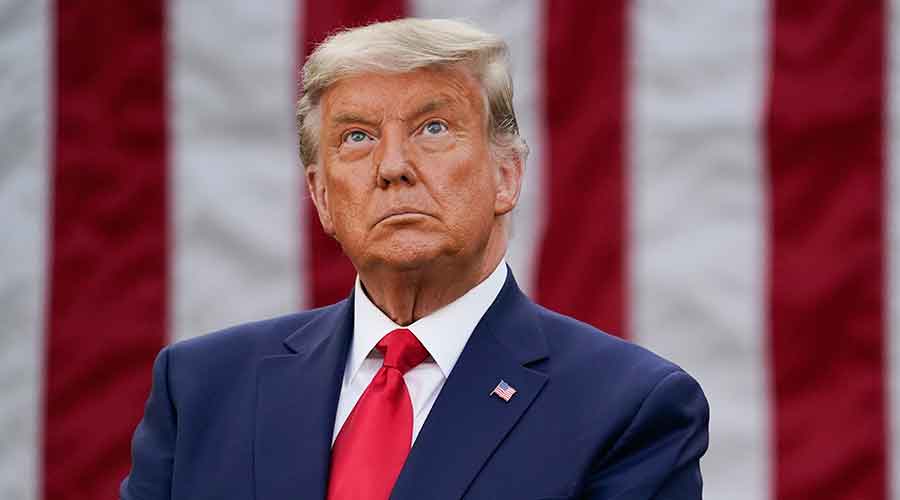 ---
Washington
|
Published 11.01.21, 05:45 AM
|
---
When Simon & Schuster cancelled its plans this week to publish Senator Josh Hawley's book, he called the action "a direct assault" on the First Amendment to the US Constitution that prevents the government from undermining free speech.
And when Twitter permanently banned President Donald Trump's account on Friday, his family and his supporters said similar things. "We are living Orwell's 1984," Donald Trump Jr said — on Twitter. "Free speech no longer exists in America."
The companies' decisions may have been unwise,scholars who study the First Amendment said, but they were perfectly lawful. That is because the First Amendment prohibits government censorship and does not apply to decisions made by private businesses.
It is certainly possible to violate the values embodied in the First Amendment without violating the First Amendment itself. But the basic legal question could hardly be more straightforward, said Ron Nell Andersen Jones, a law professor at the University of Utah.
"It's become popular — even among those who plainly know better — to label all matters restricting anyone's speech as a 'First Amendment issue,'" she said.
"But the First Amendment limits only government actors, and neither a social media company nor a book publisher is the government. Indeed, they enjoy their own First Amendment rights not to have the government require them to associate with speech when they prefer not to do so."
But many in the legal community were nonetheless uneasy about the developments, which underscored the enormous power of a handful of social media companies that are largely insulated from accountability.
"I want a wide range of ideas, even those I loathe, to be heard, and I think Twitter especially holds a concerning degree of power over public discourse," said Gregory P. Magarian, a law professor at Washington University in St. Louis.
But Professor Magarian said the President and Hawley were in particularly poor positions to complain.
"The First Amendment doesn't require any private forum to publish anyone's speech," he said. "Neither Twitter nor Simon & Schuster has any obligations under the First Amendment."
As it happens, the Supreme Court may decide as soon as Monday whether to hear a case about Trump's Twitter account, one that nicely illustrates some of the distinctions raised by the recent developments. Lower courts have ruled that Trump violated the First Amendment by blocking users from his account.
Since Trump is a government official who used the account to conduct official business, a unanimous three-judge panel of the United States Court of Appeals for the Second Circuit, in New York, ruled in 2019 that the account was a public forum from which he was powerless to exclude people based on their viewpoints.
New York Times News Service