Fatigued Israel back in election mode
Netanyahu is first Prime Minister-elect who was unable to form a coalition government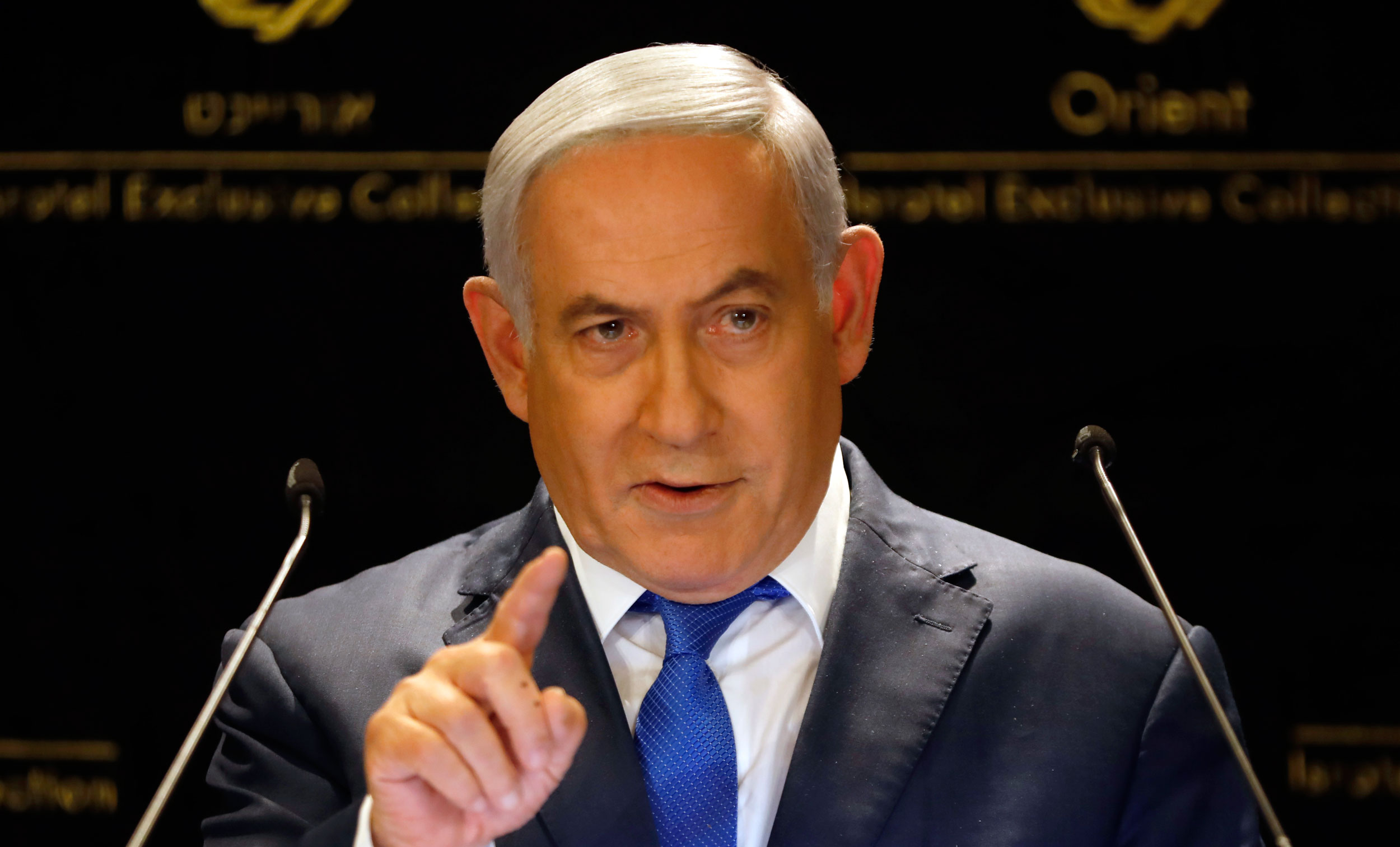 Benjamin Netanyahu during statements to the press in Jerusalem on May 30, 2019.
(AP)
---
Jerusalem
|
Published 30.05.19, 09:04 PM
|
---
A politically fatigued Israel cranked back into election mode on Thursday, barely 50 days after its last national ballot and after the staggering failure of Prime Minister Benjamin Netanyahu to form a government by midnight on Wednesday.
With the next vote set for September 17, Israel is in uncharted political terrain. Netanyahu is Israel's first Prime Minister-elect to be unable to form a coalition after an election, and the first to force another one by dissolving a parliament sworn in just a month previously. His aura of invincibility, formed over a decade in office, has been seriously dented.
Analysts described the chaos as unprecedented, even by the rough standards of Israeli politics. And the morning-after recriminations over who is to blame for the political crisis gave an early taste of the contentious season of campaigning to come.
After the April 9 election, Netanyahu and his conservative Likud party had seemed poised to easily form a coalition with his Right-wing and ultra-Orthodox allies from the previous government. But he got caught in a battle of wills between Avigdor Lieberman, the leader of a small ultranationalist and secularist party, Yisrael Beiteinu, and the powerful alliance of ultra-Orthodox parties over a new military service law that would conscript some ultra-Orthodox men.
Netanyahu, who was on track to surpass the state founder David Ben-Gurion as Israel's longest-serving Prime Minister this summer, could also end up its first to be charged with crimes while in office, with the attorney-general considering filing charges of bribery, fraud and breach of trust in three corruption cases. Netanyahu has denied any wrongdoing.
"Our surprise is well earned," said Yohanan Plesner, a former centrist legislator who is now president of the Israel Democracy Institute, a non-partisan research group in Jerusalem. "When we look at the Right-wing, ultra-Orthodox bloc as a bloc, we understand that actually it's not as homogeneous as one would have imagined."
Lieberman, a blunt and inscrutable politician, held a news conference at noon on Thursday with the air of a winner, taking advantage of the fact that the last election ultimately ended without a true victor.
Positioning himself as the champion of the secular Right, he tried to tap into the broader resentment in Israeli society over religious coercion and the inequality of military conscription, given the exemptions currently granted to ultra-Orthodox seminary students.
He has held firm that a new military service law should be put into place as drafted, while the ultra-Orthodox parties are seeking changes.
Lieberman also presented himself as a stately figure, appealing for more measured political discourse after Netanyahu branded him a "Leftist" early on Thursday morning.
Lieberman railed against what he called a "campaign of discreditation that began last night and continued at a dizzying pace this morning". He also accused Netanyahu's supporters of nurturing a "personality cult", and said some of the Prime Minister's associates required "a reputed and experienced psychiatrist".