Ex-Twitter workers spied for Saudis
Twitter has been a popular platform for news in the kingdom since the Arab Spring uprisings began in 2010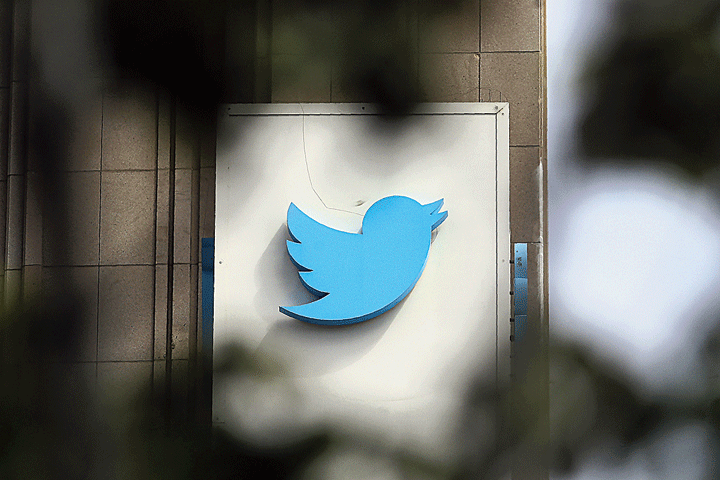 The justice department's charges raised questions about the security of technological companies
(AP)
---
San Francisco
|
Published 07.11.19, 08:27 PM
|
---
Ali Alzabarah was an engineer who rose through the ranks at Twitter to a job that gave him access to personal information and account data of the social media service's millions of users.
Ahmad Abouammo was a media partnerships manager at the company who could see the email addresses and phone numbers of Twitter accounts.
On Wednesday, the justice department accused the two men of using their positions and their access to Twitter's internal systems to aid Saudi Arabia by obtaining information on American citizens and Saudi dissidents who opposed the policies of the kingdom and its leaders.
The two men, Alzabarah and Abouammo, were charged with acting as agents of a foreign power inside the US, in the first complaint of its kind involving Saudis in the country.
The case raised questions about the security of American technology companies already under scrutiny for spreading disinformation and influencing public opinion, showing that these firms can be penetrated from the inside as well.
It also underscored the broad effort that Crown Prince Mohammed bin Salman of Saudi Arabia and his close advisers have conducted to silence critics both inside the kingdom and abroad. Jamal Khashoggi, a columnist for The Washington Post who was critical of the way Saudi Arabia is run, was murdered last year by Saudi agents in Istanbul.
As part of Saudi Arabia's campaign, its operatives have been active online. Saudi operatives groomed Alzabarah, and even before the charges were filed on Wednesday, western intelligence officials had suspected him of spying on user accounts at Twitter to help the Saudi leadership.
Saudi operatives have also used Twitter to harass critics. Twitter has been a popular platform for news in the kingdom since the Arab Spring uprisings began in 2010.
Both Alzabarah and Abouammo left Twitter in 2015. On Wednesday, a spokesman for the company said: "We recognise the lengths bad actors will go to try and undermine our service. Our company limits access to sensitive account information to a limited group of trained and vetted employees." Twitter added that it was committed to protecting those who used the service to talk about freedom and human rights.
American companies like Twitter are attractive targets for foreign agents. "The US has such a dominant position in social media and technology that we are a natural target for our enemies and frenemies," said Mark D. Rasch, a former head of the justice department's computer crime division.