Trump again pours scorn on science
'I don't think science knows what is happening'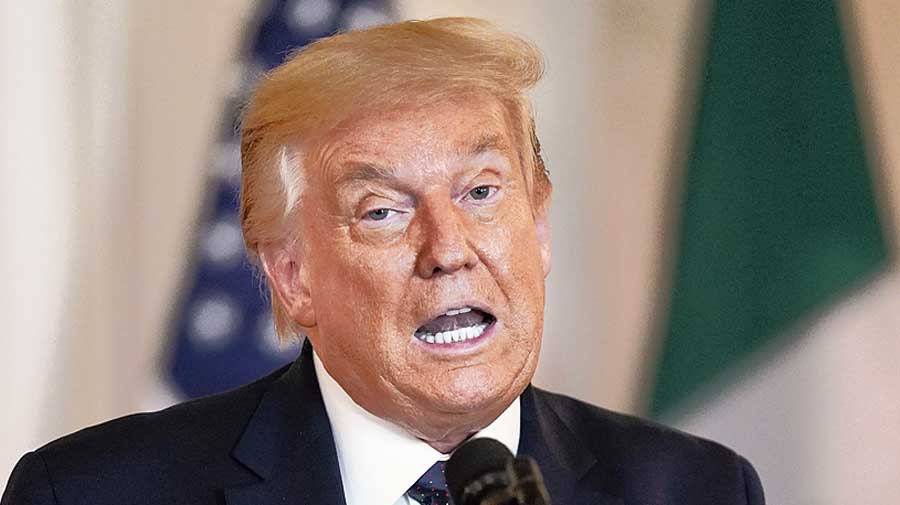 ---
---
With wildfires raging across the west, climate change took centre stage in the race for the White House on Monday as former Vice-President Joseph R. Biden Jr called President Trump a "climate arsonist" while the President said that "I don't think science knows" what is actually happening.
A day of duelling appearances laid out the stark differences between the two candidates, an incumbent President who has long scorned climate change as a hoax and rolled back environmental regulations and a challenger who has called for an aggressive campaign to curb the greenhouse gases blamed for increasingly extreme weather.
Trump flew to California after weeks of public silence about the flames that have forced hundreds of thousands of people from their homes, wiped out communities and forests, burned millions of acres, shrouded the region in smoke and left at least 27 people dead. But even when confronted by California's governor and other state officials, the president insisted on attributing the crisis solely to poor forest management, not climate change.
Biden, for his part, assailed Trump's record on the climate, asserting that the President's inaction and denial had fed destruction, citing not just the current emergency on the West Coast but flooding in the Midwest and hurricanes along the Gulf Coast. In an outdoor speech at a museum in Wilmington, Delaware, the Democratic presidential nominee sought to paint a second Trump term as a danger to the nation's suburbs, flipping an attack on him by the President.
"If we have four more years of Trump's climate denial, how many suburbs will be burned in wildfires?" Biden asked. "How many suburban neighbourhoods will have been flooded out? How many suburbs will have been blown away in superstorms? If you give a climate arsonist four more years in the White House, why would anyone be surprised if we have more of America ablaze?"
The politicking came as firefighting teams across the West Coast battled shifting winds and drier weather on Monday, sparking additional fire fronts that threatened to make new kindling out of forests and cover more of the country with hazardous smoke and falling ash.
By Monday afternoon, haze had spread across much of the US and could be seen over New York and Washington.
Heavy smoke kept some firefighting aircraft grounded as fire pushed into new areas, prompting fresh evacuations in Idaho, Oregon and California.
New York Times News Service