Dad appeal for Australia custody
Assange's biological father has said that his son should be sent back to Australia, where he was born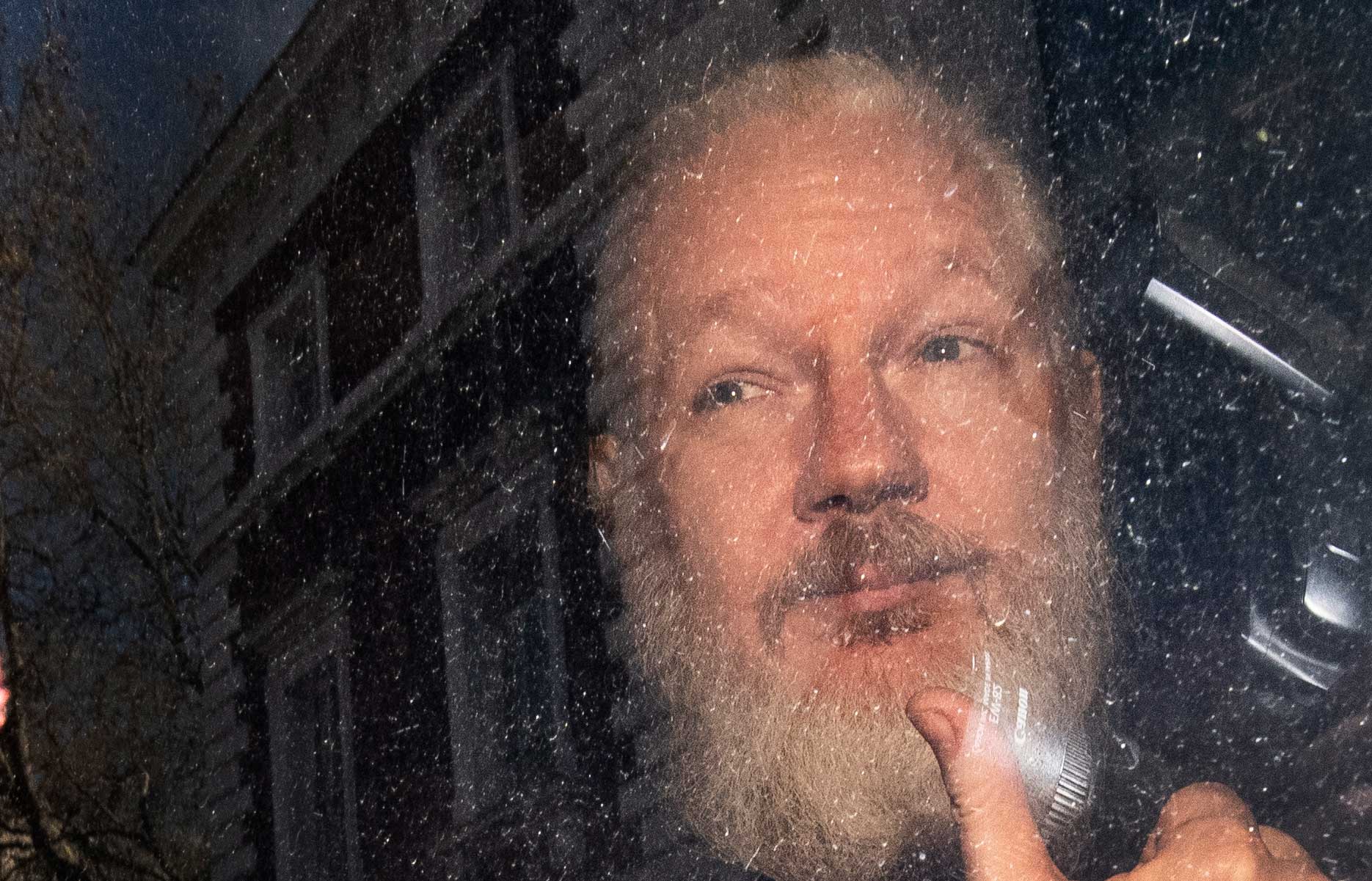 Julian Assange arrives at Westminster Magistrates' Court in London, after the WikiLeaks founder was arrested by officers from the Metropolitan Police and taken into custody Thursday April 11, 2019.
(AP)
---
London
|
Published 14.04.19, 06:39 PM
|
---
Who should have Julian Assange first — the US, Sweden or Australia?
In Britain, 70 parliamentarians have written to the home secretary arguing that when it comes to the extradition of the WikiLeaks founder, Sweden, where Assange faces a rape allegation, should have precedence over the US.
But now Assange's biological father, John Shipton, has entered the debate and has said his son should be sent back to Australia, where he was born.
Shipton, who expressed shock at his son's appearance, told Australia media: "I saw him, the way they dragged him down the steps, the coppers — he didn't look good. I'm 74 and I look better than him and he's 47."
He said that the Australian authorities "should in a nuanced way do something" so that the fate of his son "can be resolved simply to the satisfaction of all".
Julian Paul Hawkins was born on July 3, 1971, in Townsville, Queensland, to Christine Hawkins, a visual artist, and John Shipton, an anti-war activist and builder, but the couple separated before their son was born. When Julian was a year old, his mother married Richard Assange, but this marriage ended in divorce in 1979.
Australia's Prime Minister Scott Morrison has stated that Assange can have consular assistance if he wishes but he can expect no "special treatment".
It is certainly the case that Sweden's extradition request precedes that filed by the US. It is reported that the British authorities tipped off the Americans that Assange was due to be arrested but did not tell the Swedes.
In May 2017, Sweden's top prosecutor dropped the long-running inquiry into a rape claim against Assange, which he has always denied. Prosecutors in Sweden have since confirmed that, while the investigation has not been resumed, they are looking into the case.
His arrest prompted the lawyer for a Swedish, who alleged she was raped by Assange during a visit to Stockholm in 2010, to say she wanted the case reopened.
Labour leader Jeremy Corbyn has told Sky TV: "If there are allegations which Julian Assange needs to answer of sexual issues, sexual attacks that may or may not have taken place in Sweden, then it's a matter for the courts to decide. But I do think he should answer those questions.
"My objection was to his extradition to the United States because I do believe that WikiLeaks told us the truth about what was actually happening in Afghanistan and in Iraq."