Toll can be 100,000: Trump
He credited himself with preventing the toll from being worse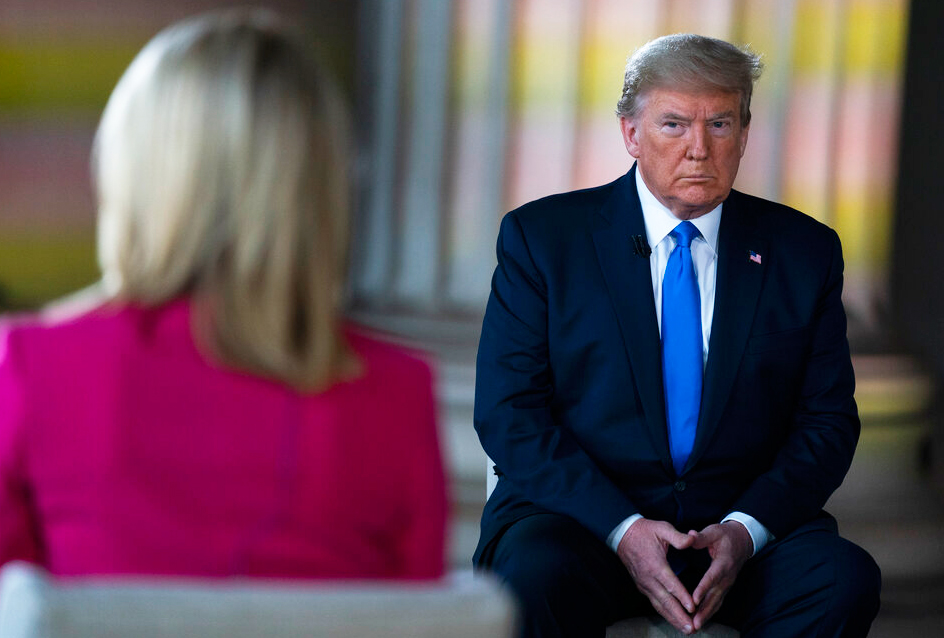 ---
|
New York
|
Published 04.05.20, 07:22 PM
---
US President Donald Trump, who last month forecast that 60,000 lives would be lost, acknowledged that the virus had proved more devastating than he had expected but said he believed parks and beaches should begin reopening and schools should resume classes in person by this autumn.
"We're going to lose anywhere from 75, 80 to 100,000 people," he said in a virtual "town hall" meeting on Fox News.
"That's a horrible thing. We shouldn't lose one person over this."
But he credited himself with preventing the toll from being worse. "If we didn't do it, the minimum we would have lost was a million two, a million four, a million five, that's the minimum. We would have lost probably higher, it's possible higher than 2.2."
During the two-hour broadcast, he also acknowledged that he was warned about the coronavirus in his regular intelligence briefing on January 23, but he asserted that the information was characterised as if "it was not a big deal".
Trump confirmed reports that his intelligence briefings cited the virus even as he argued that it had not been presented in an alarming way that demanded immediate action.
"On January 23, I was told that there could be a virus coming in but it was of no real import," Trump said. "In other words, it wasn't, 'Oh, we've got to do something, we've got to do something.' It was a brief conversation, and it was only on January 23. Shortly thereafter, I closed the country to China. We had 23 people in the room and I was the only one in the room who wanted to close it down."
Trump was referring to his decision on January 30 to limit travel from China, where the outbreak had started, a move that in fact was recommended by some of his advisers and came only after major American airlines had already cancelled flights.
Some public health advisers have said the travel limits helped slow the spread to the US but complained that the Trump administration did not use the extra time to adequately prepare by ramping up testing and medical equipment.
Trump said his travel limit was not driven by the January 23 warning. "I didn't do it because of what they said," he said. "They said it very matter-of-factly, it was not a big deal."
During the Fox broadcast, former Vice-President Joseph R. Biden Jr, a Democrat who is challenging Trump in this year's presidential campaign, posted a short campaign video on social media criticising the incumbent's leadership during the pandemic.
"Donald Trump thought the job was about tweets and rallies and big parades," a narrator says.
"He never thought he'd have to protect nearly 330 million Americans. So he didn't."
Also during the town hall, Vice-President Mike Pence acknowledged the criticism he faced when he did not wear a mask during a visit on Tuesday to the Mayo Clinic.
LA website swamped
Los Angeles rolled out countywide testing. The website was quickly swamped.
A website set up by Los Angeles for residents to get tested for the coronavirus, regardless of whether they have symptoms, encountered some problems after a countywide testing initiative began last week.
Some Angelenos complained on social media that there were no time slots available on the website, which states that testing is available by appointment only, with priority given to front-line workers and people with symptoms of Covid-19, the illness caused by the virus.