Covid: Freedom debate over French vaccine coercion
With the high summer vacation season underway, the French responded massively to the spectre of their leisure options getting nixed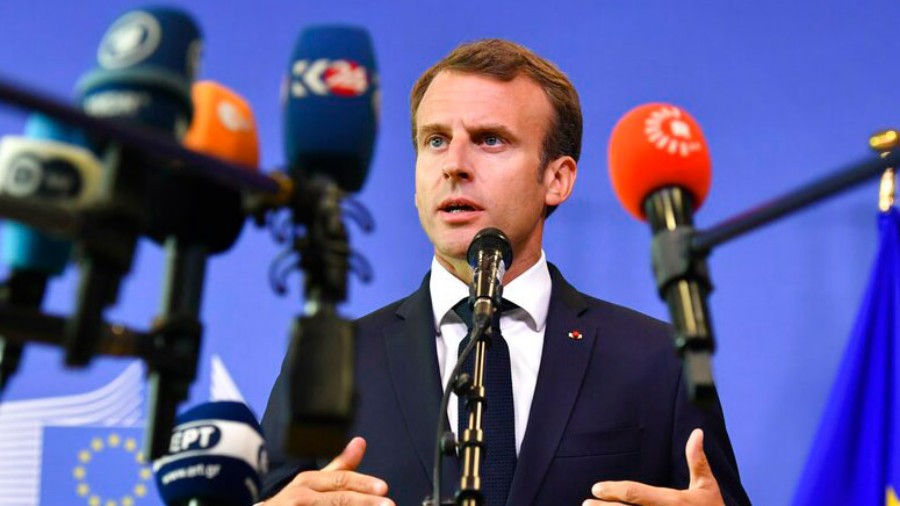 ---
Paris
|
Published 25.07.21, 12:21 AM
|
---
As Europe and the US scramble to find an appropriate balance between curbing the Delta variant of the coronavirus and curbing personal freedom, French President Emmanuel Macron has led the way down a narrow path combining limited compulsion to get vaccinated with widespread coercion.
His approach of ordering health workers to get vaccinated by September 15, and telling the rest of the French population they will be denied access to most indoor public venues if unvaccinated or without a negative test by August 1, has prompted other countries including Italy to follow suit, even as it has stirred pockets of deep resistance.
"You are creating a society of generalised control for months, maybe years," Éric Coquerel, a lawmaker from the far-Left France Unbowed party, said during a tumultuous 48-hour parliamentary debate on Macron's measures that ended early Friday.
Barrelling through 1,200 proposed amendments, defying accusations of authoritarianism and chaos from the hard Right and Left, the lower House voted by 117 to 86 to back President Macron's attempt to strong-arm the French to get vaccinated by making their lives miserable if they do not.
Europe's problem is similar to that of the US: vaccination levels that, at around or just under 60 per cent, are inadequate for herd immunity; surging Delta variant cases; and growing divisions over how far getting an injection can be mandated.
But where the US has generally not gone beyond hospitals and major health systems requiring employees to get Covid-19 vaccines, major European economies including France and Italy are moving closer to making vaccines mandatory for everyone.
Macron's measures, announced on July 12 as the only means to avoid yet another French lockdown, have spurred both protests and an extraordinary surge in vaccinations, with 3.7 million booked in the first week after the President spoke, and a record of nearly 900,000 vaccinations in a single day on July 19.
With the high summer vacation season underway, the French responded massively to the spectre of their leisure options getting nixed.
Mario Draghi, the Italian Prime Minister, followed the French example. He did not pull punches in announcing similar measures this week. "The appeal to not getting vaccinated is an appeal to die," he said. Resistance to vaccination could also kill others, he noted.
But the extent of the European lurch towards mandatory measures has also prompted unease and questioning over loss of freedom.
Claire Hédon, France's government-appointed human rights ombudsman, known as the defender of rights, warned this week that the parliament was acting with unjustifiable haste "given the extent of the blow to fundamental rights and liberties that is foreseen".
She did not address the question of whether French freedoms include the freedom to put other people at risk.
The so-called "health law" would oblige the French to get a health pass — known in Italy as a "green pass" — showing they have been vaccinated against Covid-19, or recently tested negative, if they want to go to restaurants and cafes.
New York Times News Service