Priti tells UK cops not to be harsh
'This is not about heavy-handed police enforcement, I really must emphasise that'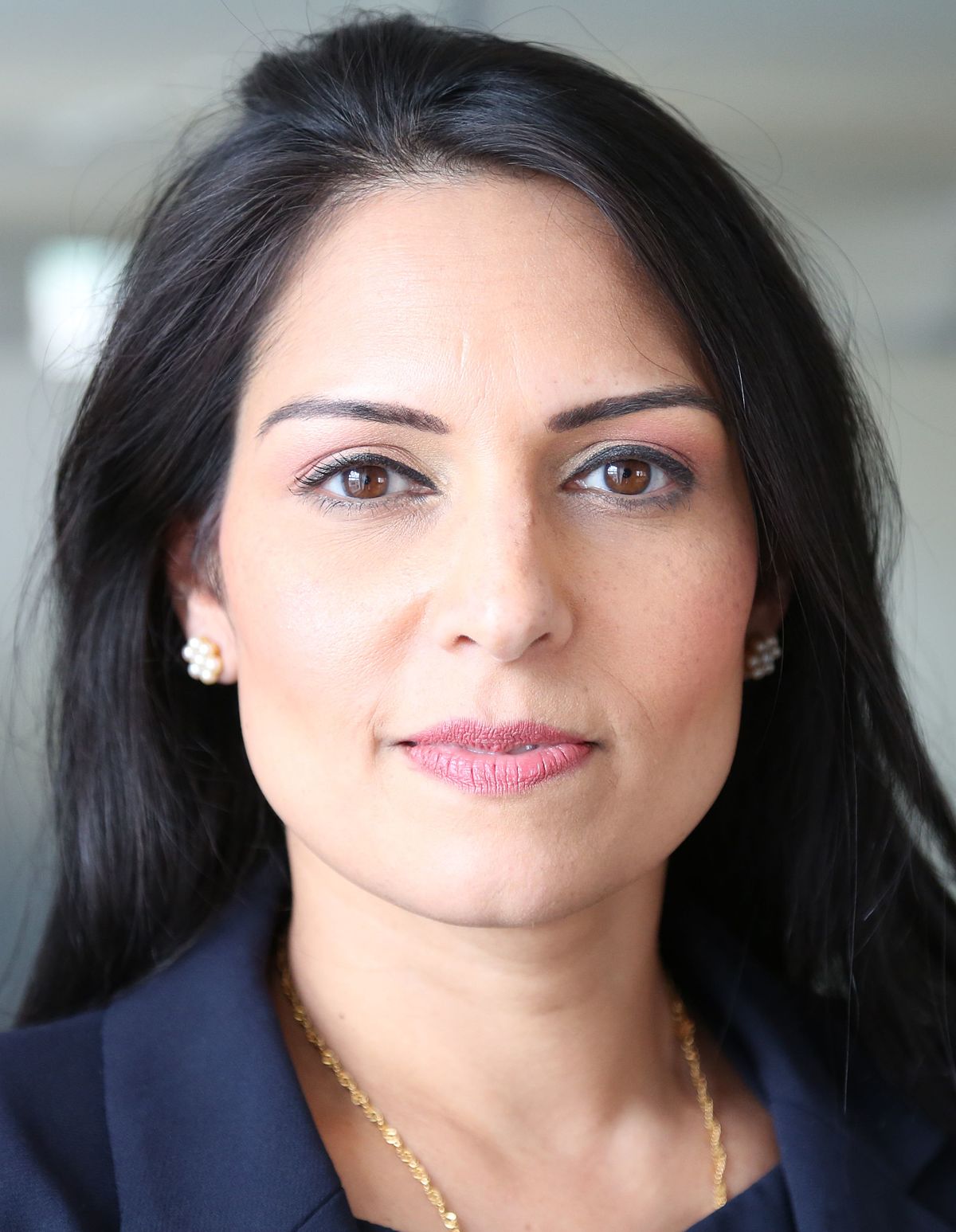 ---
London
|
Published 10.04.20, 10:55 PM
|
---
British home secretary Priti Patel has told police forces not to be "heavy-handed" in enforcing the coronavirus lockdown after reports that some overzealous officers were rummaging through shopping trolleys and fining people for buying such "non-essential" items as crisps and wine.
Police have also created online forms for people to report potential breaches of the lockdown which was imposed on March 23 to slow the spread of the deadly disease.
Civil liberties campaigners are furious. "Big Brother Watch" director Silkie Carlo said the "suggestion of police rummaging through people's shopping trolleys is outrageous" as she questioned the legal basis for conducting such searches.
Random examples of such behaviour have caused causing #policestateUK to trend on Twitter.
Under government rules, people are allowed to go out to do "essential" shopping and get medicines and also leave home once a day for exercise. It is true a minority have been abusing the rules. Some police chiefs are calling for laws to ban Britons from driving long distances and flouting rules to exercise more than once a day ahead of a warm and sunny Easter weekend.
Northamptonshire Police said the "three-week grace period is over" and threatened that his officers may even soon start "checking the items in baskets and trolleys".
Its chief constable Nick Adderley said: "We will not at this stage be starting to marshal supermarkets and checking the items in baskets and trolleys to see whether it's a legitimate and necessary item. But again, be under no illusion, if people do not heed the warnings, and the pleas that I'm making today, we will start to do that."
He added: "If things don't improve, and we don't get the compliance we would expect, then the next stage will be road blocks and it will be stopping people to ask why they are going, where they're going."
The police were slapped down by Priti, who, as home secretary, is in charge of the police.
"This is not appropriate, let me be clear about that," she declared.
She would "absolutely not" be adding to the powers of the police.
"This is not about heavy-handed police enforcement," she went on. "I really must emphasise that."