New York takes first reopening steps
Inconceivable weeks ago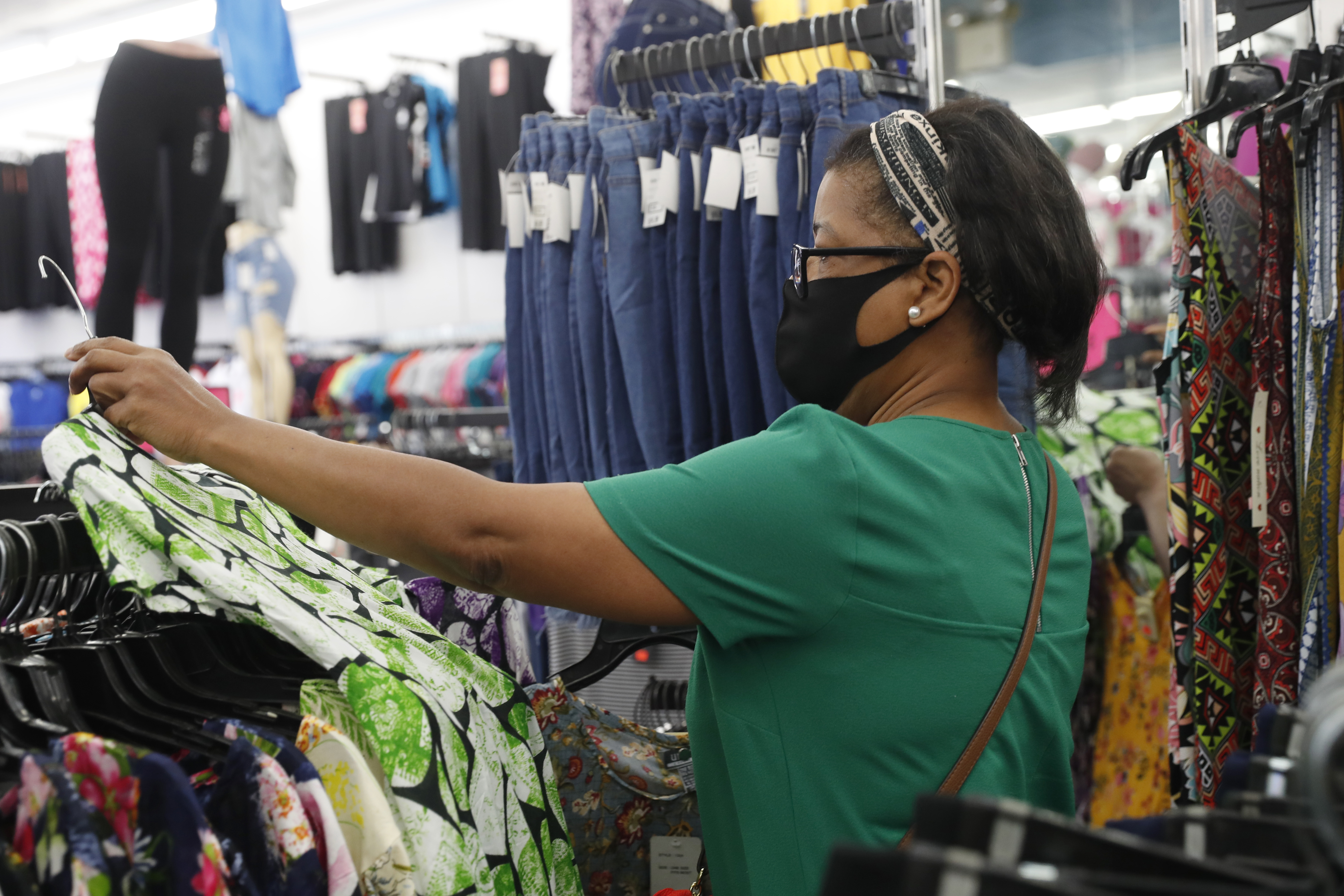 ---
|
New York
|
Published 08.06.20, 08:38 PM
---
Exactly 100 days since its first case of coronavirus was confirmed, New York City, which weathered extensive hardship as an epicentre of the worldwide outbreak, is set to take the first tentative steps toward reopening its doors on Monday.
Getting here took the sacrifice of millions of New Yorkers who learned to live radically different lives. More than 205,000 have been infected, and nearly 22,000 have died.
As many as 400,000 workers could begin returning to construction jobs, manufacturing sites and retail stores in the city's first phase of reopening — a surge of normality that seemed almost inconceivable several weeks ago, when the city's hospitals were at a breaking point and as many as 800 people were dying from Covid-19 on a single day.
Many retail stores, battered by months of closure, are readying to do business again on Monday, starting with kerbside and in-store pickup. Construction companies are adding safety features and stockpiling masks and gloves. Manufacturers, whose shop floors have idled since March, are testing machines.
State and city officials said they were optimistic that the city would begin to spring back to life. Testing is robust, reaching 33,000 people on a recent day. And new infections are now down to around 500 a day — half as many as there were just a few weeks ago.
That is low enough for New York City's corps of contract tracers, who began work last week, to try to track every close interaction and, officials hope, stop a resurgence of the virus.
"You want to talk about a turnaround — this one, my friends, is going to go in the history books," governor Andrew M. Cuomo said on Saturday.
New York City, like nine other regions in the state, was required to meet seven health-related metrics before beginning reopening. New York City was the last part of the state to do so; much of upstate has already moved on to Phase 2, which allows most stores, offices and hair salons to open, with restrictions on capacity and social distance.
The road back will undoubtedly be challenging. More than 885,000 jobs vanished during the outbreak, and strong gains are not expected for the city until 2022. The city budget haemorrhaged tax revenue and now faces a $9 billion shortfall over the next year.
And the reopening has been complicated by the vast protests for racial justice that have swept the city for more than a week and have forced government officials and business owners to unexpectedly adjust their plans.
Hundreds of stores were burglarised by looters who took advantage of the protests to prey on commercial districts, from Midtown to the Bronx. Shop owners scrambled to cover windows in plywood rather than reaching for welcome banners. Police officers enforced a nightly curfew.
"We were planning to make a lot of noise saying, 'Hey, we're back,'" said Ken Giddon, a co-owner with his brother of Rothmans, a small clothing chain with a flagship near Union Square. "Now we don't think that would be appropriate. I think New York City needs a week or two of healing before a week or two of selling."
In areas hit hard by looters in high-end retail neighbourhoods of Manhattan, some stores were not planning to open on Monday. The executive director of the business improvement group in Soho declined to even discuss reopening in the neighbourhood.
On Sunday morning, mayor Bill de Blasio announced that he was lifting the 8pm curfew a day early because the city had been relatively calm on Saturday. The curfew had been scheduled to expire at 5am on Monday, just as the reopening begins.
Even before the protests, some public health officials were privately fretting that the timeline set by governor Cuomo and mayor de Blasio was too ambitious. They worried that infections could increase as people returned to work and commuters began to take the subway again.
But the Metropolitan Transportation Authority said it did not believe that rush hour would meaningfully return on Monday — or anytime soon. Even when schools and Broadway are allowed to open in the fourth and final phase of the reopening, the authority is projecting ridership will be under 70 per cent.
Many business leaders, particularly those in office-based jobs like technology and finance, are watching the transit system for signs that it is safe. The city has yet to offer alternatives for how to move millions of commuters around. City Hall said Friday it was working with the MTA to expand bus service and create new bus lanes around the city.
As many as 32,000 construction sites could open as of Monday, according to the city, the biggest part of the initial phase of reopening. The protests were not altering preparations, said Gary LaBarbera, president of the Building and Construction Trades Council of Greater New York.
LaBarbera, whose group represents unions for more than 100,000 workers, said his focus was on making sure workers would be safe when they return, with masks and other protective equipment available and construction sites reconfigured to allow distancing, health checks and hand washing.
Some construction work was deemed essential early on and continued through the state's pause. Many manufacturers, particularly those that made protective gear and medical equipment, have also been operating.
But many shops were dormant for months. That was true for Roberto Gil, owner of a small furniture-making business, Casa Kids in Red Hook, Brooklyn. He said he left his shop suddenly back in March, leaving trash and bits of wood strewn about. "Monday, we're going to start with three or four people in the shop," he said, adding that he would likely add more people to fulfil a backlog of orders.
Some businesses are taking it slowly and carefully.
Only about a third of textile workers in the city are expected to be back at work on Monday, said Edgar Romney, the secretary-treasurer of their union, Workers United/SEIU.
But many, particularly in Midtown Manhattan, have remained closed, he said.
For retailers, the picture is even more complex. Just opening the doors does not guarantee that customers will return. Kerbside pickup does not make a lot of sense for many retailers either, particularly in Manhattan.
The earliest that could begin would be late June, based on state mandates that each phase last at least two weeks. But mayor de Blasio said on Thursday that he did not anticipate the city moving into the next phase until early July.
"Businesses can be ready, but are the consumers ready?" asked Thomas J. Grech, president of the Queens Chamber of Commerce. "I want to demonstrate to the buying public, to the consumers out there, that the businesses are making it safe."
New York Times News Service