China's young struggle to get jobs
Top leaders in the country pledged to 'use all possible means' to increase employment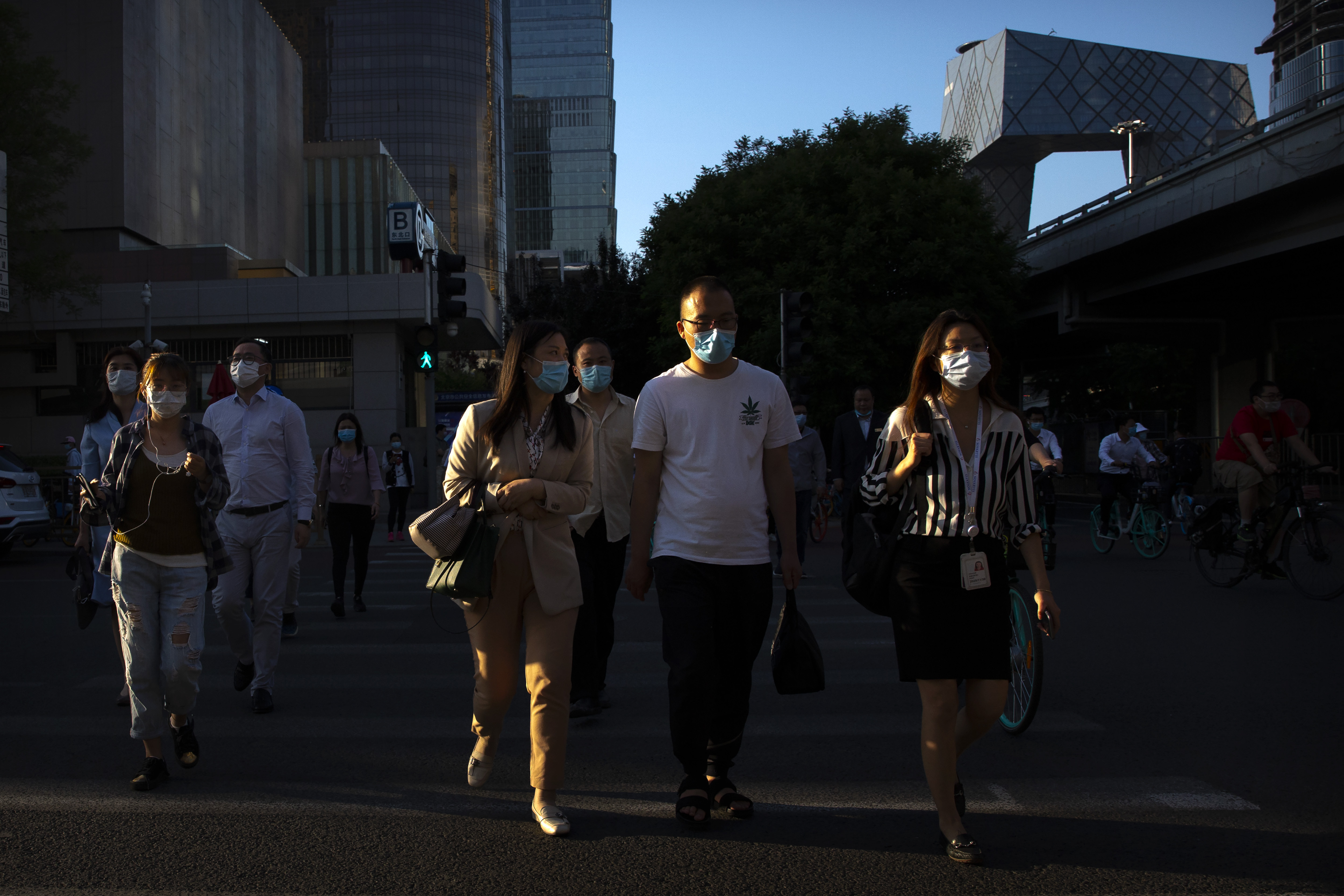 ---
|
New York
|
Published 26.05.20, 11:31 PM
---
Before China can fully recover from the devastation of the coronavirus outbreak, it needs to find people like Huang Bing a job.
Huang, who graduated last year from one of China's most prestigious drama schools, got an offer in December for her first job in show business, working for a company that books bands for bars in Beijing and Shanghai.
The coronavirus, which virtually froze China for weeks, brought that gig to an end before it began. Huang has picked up freelance film production and publicity work, but she has slashed her spending and is counting her money.
"When it was April and I still couldn't start my job, I started to feel worried," said Huang, 24. "I began worrying that I may not be able to work this year at all. I can't just keep waiting."
Relations with the US are at their lowest point in decades and Hong Kong is seething with fear and anger, but China's biggest problem by far is getting its people back to work. Millions of workers were laid off or furloughed while China battled the coronavirus outbreak. Many of those who kept their jobs have seen their pay cut and future prospects narrow.
China's youngest workers in particular have entered perhaps the country's toughest job market in the modern era. Many are reducing their expectations to take any job they can get. The pressure is about to intensify: Another nearly 8.7 million young college graduates are waiting in the wings this year.
For the world, global growth will be hard to rekindle until China gets fully back to work. But the damage to the Communist Party could be long-lasting.
It derives its political power from the promise of delivering a better life for the Chinese people, a promise that has become increasingly difficult to fulfill.
Demonstrating the depths of the uncertainty, Chinese leaders meeting in Beijing since last week parted with precedent and declined to set an annual economic growth target.
But they have unveiled other goals that detail their biggest worries, including cutting unemployment in the cities and taming food inflation, which has jumped because of outbreak-related supply disruptions and an unrelated swine disease.
Chinese leaders have acknowledged broader problems in the work force. China's factory workers have been hit by the trade war with the US. Service sector companies like online delivery firms are hiring, but these jobs offer low pay and high stress.
Last week, at the opening of China's annual parliamentary session, Li Keqiang, China's Premier, cited both unemployment and the hundreds of millions of underemployed workers doing odd jobs with flexible hours and low pay.
"We will make every effort to stabilise and expand employment," he said.
To help, China's top leaders pledged this weekend to "use all possible means" to create jobs, including a goal to create nine million new jobs this year.
But many of its plans borrow from Beijing's old playbook, which include spending on public works, funding wasteful state-run companies and keeping the financial sector supplied with new money.
Those tactics have proven to be less effective in recent years.
New York Times News Service