Corbyn's fitness to be PM questioned
The Orthodox rabbi of Great Britain said the majority of Britain's Jews were 'gripped with anxiety'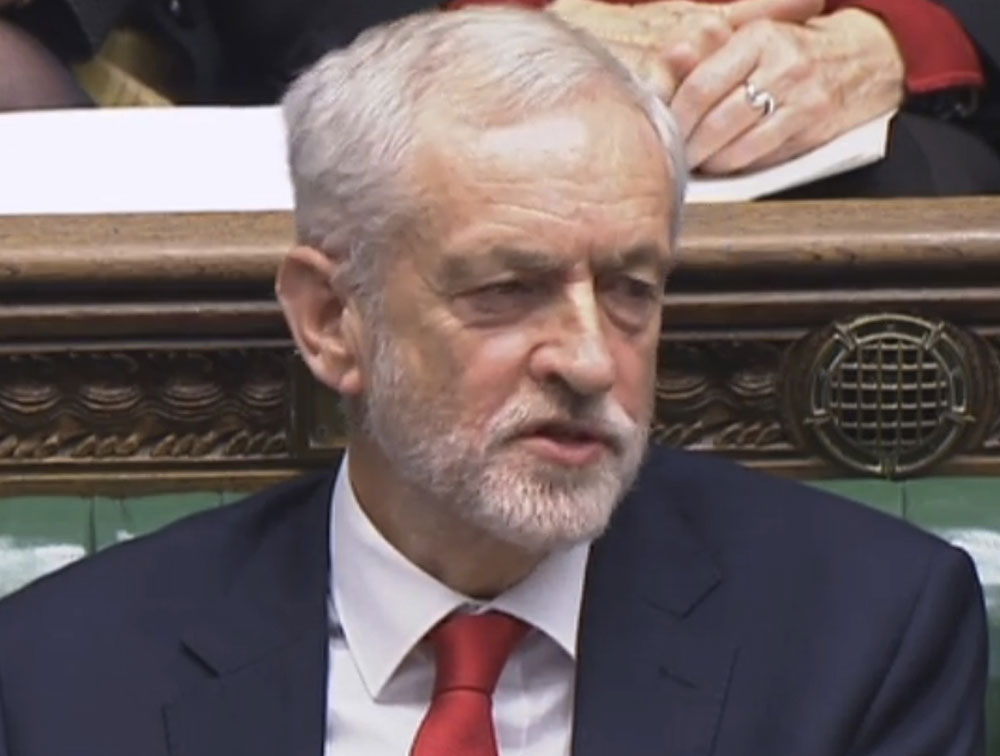 Allegations that the Labour Party and especially its leadership have become institutionally anti-Semitic have dogged Corbyn
File picture
---
London
|
Published 26.11.19, 08:20 PM
|
---
With just over a fortnight to go before the British general election, the country's chief rabbi has made "an incendiary intervention" questioning Jeremy Corbyn's fitness to be Prime Minister because of alleged anti-Semitism in the Labour Party.
"How complicit in prejudice would a leader of Her Majesty's Opposition have to be to be considered unfit for office?" was the question posed by Ephraim Mirvis in an article in The Times which has picked up widely by the media.
The Orthodox chief rabbi of Great Britain and Northern Ireland said the overwhelming majority of Britain's Jews were "gripped with anxiety" ahead of the general election on December 12, warning "the very soul of our nation is at stake".
He added that "a new poison sanctioned from the top" had taken root in the Labour Party, whose claim it had investigated all cases of anti-Semitism in its ranks was a "mendacious fiction".
Allegations that the Labour Party and especially its leadership have become institutionally anti-Semitic have dogged Corbyn, although he was given a clean chit by in an investigation by Shami Chakrabarti in 2016 shortly before he elevated the Bengali human rights activist to the House of Lords.
This appears not to have reassured Jews, of whom there are said to be 260,000 in the country, according to the British Board of Deputies, their main organisation. This compares with an estimated 3 million Muslims, including a million Pakistanis.
It is not as though the Prime Minister Boris Johnson, although ahead in the polls, is having everything his own way. The former deputy Prime Minister, Michael Heseltine, a Tory peer, is urging voters to support either the Lib Dems or three independent Tories (who had been expelled from the party) so as to deny Boris an absolute majority.
Heseltine told BBC Radio 4's Today programme on Tuesday that Corbyn "isn't fit to be prime minister, he's not going to be prime minister and you know it, I know it and every pollster reveals it".
Turning his considerable fire power on Boris, Heseltine went on: "It's complete nonsense to suggest that the thing (Brexit) can be done by Christmas. All you can do by Christmas is to pass legislation to enter into negotiations. It's preposterous. We are in for another year of uncertainty and a possibility of a no-deal exit at the end of it. That's the reality of what we're facing if Mr Johnson gets an overall majority."
He believed Brexit was "utterly disastrous for Britain's position in the world, and for our economy, and for the investment which has frozen up in this country at the moment and for the inheritance for young people that we will pass on".