Contest to succeed Theresa May turns nasty
Several of the candidates were seeking to outdo each other to show off their Brextremist credentials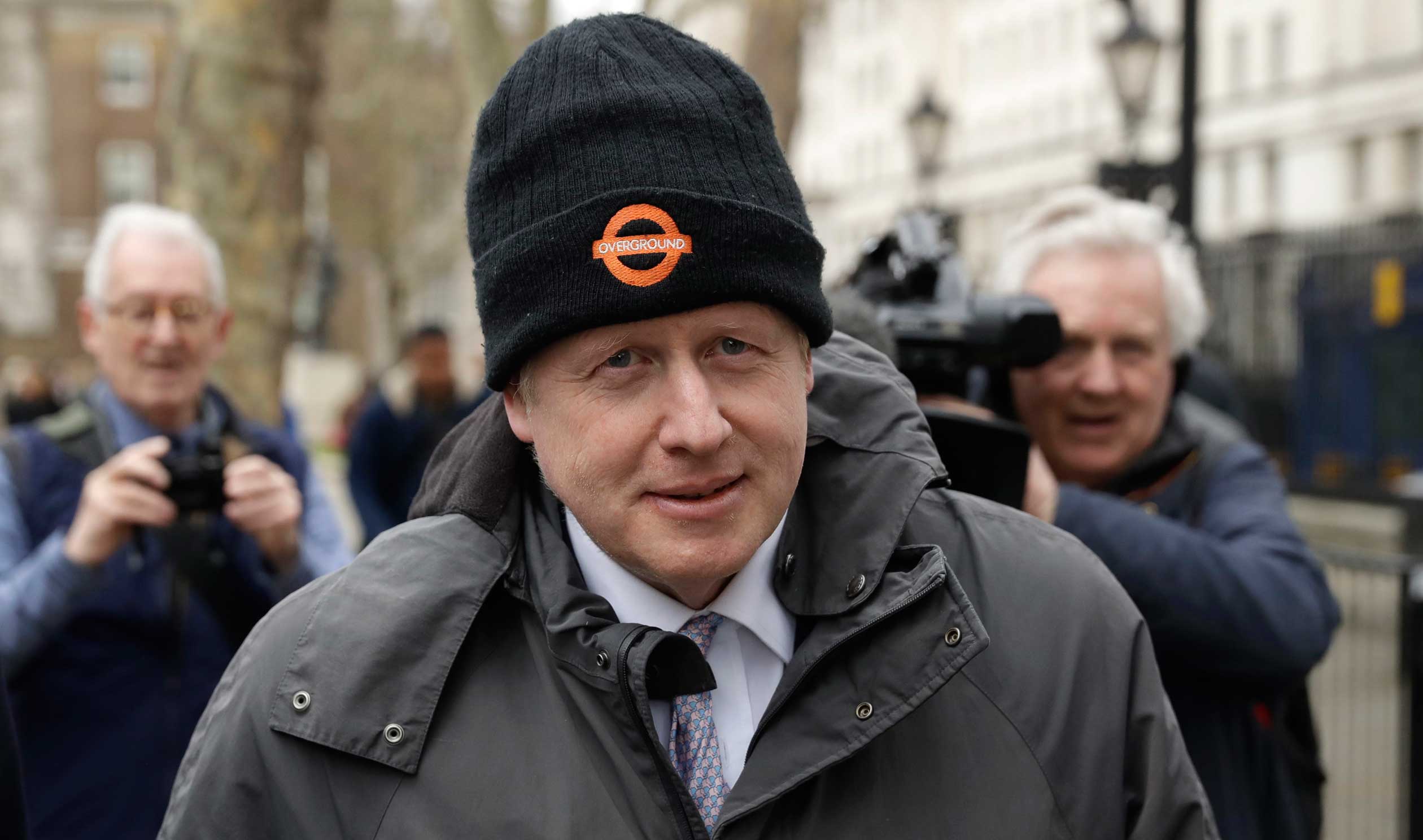 ---
|
London
|
Published 26.05.19, 07:27 PM
---
Theresa May's "political" funeral is yet to take place but the contest to replace her as Tory party leader and Prime Minister has already turned "toxic" with eight candidates so far revealing their willingness to knife each other in public.
"PM Race Turning Toxic Already," was the headline, for example, in the Mail on Sunday.
Environment secretary Michael Gove became the latest to join the fray by declaring himself to be the "unity candidate" and telling reporters outside his home: "I can confirm that I will be putting my name forward to be Prime Minister. I believe that I'm ready to unite the Conservative and Union Party, ready to deliver Brexit, and ready to lead this great country."
Former foreign secretary Boris Johnson remains the front runner but a "Stop Boris" campaign is already under way, triggered by his statement: "We will leave the EU on 31 October, deal or no deal."
Back in June 2016, Johnson was forced to pull out of the contest at the last minute after Gove, who had been his principal supporter, declared that the former was not fit to be the new leader.
After Andrea Leadsom also stepped down — she had claimed she would be a better Prime Minister because she had children whereas May was barren — May was handed the "crown" unopposed.
There is no risk of that happening this time.
After 313 Tory MPs have reduced the number of candidates to two, the choice will fall to 120,000 Tory party members in the country at large. But in the last 24 hours there has been a "shock revelation" that 40,000 members, mostly hardline Brexiteers, have joined in the past year, swelling the membership list to 160,000.
Fears are being expressed that this has been done to ensure that the next leader of the Conservative party is committed to taking the UK out of the EU — preferably without a deal to teach Brussels a lesson.
The newspaper headlines suggest the campaign is going to be a "nasty" one — "nasty", incidentally, was the word once used by May when she was chairperson of the Conservative party.
"Get Boris! Gove challenges his rival again," was The Sunday Times headline, while it was "Stop Boris Johnson: Tory moderates open battle to block no-deal Brexit" in The Observer, and "Gove: Back me to beat (Jeremy) Corbyn. Environment Secretary takes on Boris Johnson", in The Sunday Telegraph.
International development secretary Rory Stewart, who is also a candidate, said: "I could not serve in a government whose policy was to push this country into a no-deal Brexit. I could not serve with Boris Johnson." In a clear dig at Johnson, he tweeted: "The star name will not always be the best choice. There may be times when Jiminy Cricket would make a better leader than Pinocchio."
Several of the candidates were seeking to outdo each other to show off their Brextremist credentials.
Leadsom, the former leader of the Commons, argued: "October 31 is the key date and we are coming out then, and if that means without a deal then that's what it means. We won't be asking for any more extensions. If Europe wants to come back to us, the door is open if they want a better deal."
Former work and pensions secretary Esther McVey sought to go one better: "Whoever the new leader is, and I have put my hand in, the 31st October Brexit date is set in stone."
Former Brexit secretary Dominic Raab set out his pitch: "I will fight for a fairer deal on Brexit, a fairer deal for British workers, and a fairer society where every child can fulfil their potential."
Foreign secretary Jeremy Hunt slammed Johnson and said: "Doing deals is my bread and butter. I would not serve in the cabinet of someone explicitly pushing for a no-deal Brexit."