China approves Hong Kong law in secrecy
Legislation will tighten Communist Party's grip on city after last year's protests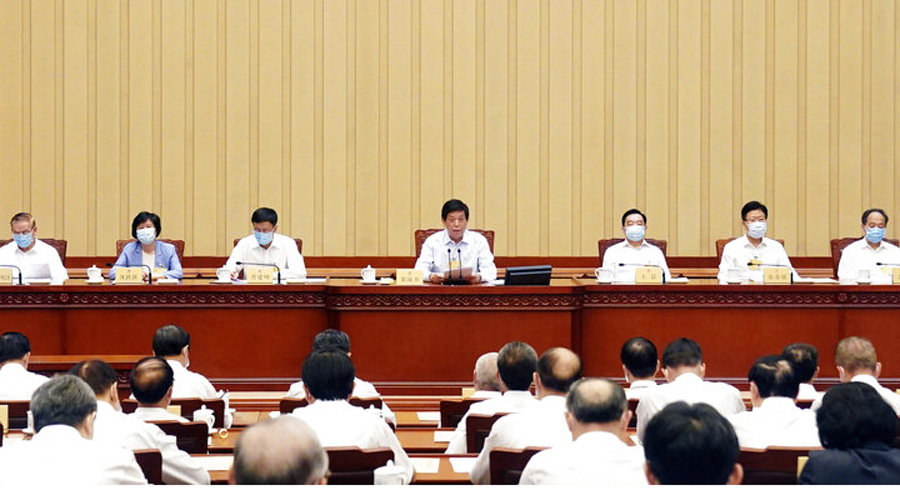 ---
|
New York
|
Published 01.07.20, 05:38 AM
---
China passed a contentious new law for Hong Kong on Tuesday that would empower the authorities to crack down on opposition to Beijing, risking deeper rifts with western governments that have warned about the erosion of freedoms in the territory.
The law's swift approval in Beijing signalled the urgency that the Communist Party leader, Xi Jinping, has given to expanding control in Hong Kong after the territory was convulsed by pro-democracy protests last year.
The law underscores Beijing's resolve to achieve a political sea change in Hong Kong, a former British colony with its own legal system and civil liberties absent in mainland China. It could be used to stifle protests like those that last year evolved into an increasingly confrontational, and sometimes violent, challenge to Chinese rule.
The Chinese legislature approved the law a day before July 1, the politically charged anniversary of Hong Kong's handover to China in 1997, which regularly draws pro-democracy protests. On the anniversary last year, a massive peaceful demonstration gave way to violence when a small group of activists broke into the Hong Kong legislature, smashing glass walls and spray-painting slogans on walls.
The details of the law had not been disclosed as of Tuesday afternoon. Tam Yiu-chung, Hong Kong's representative to the top legislative body in China that reviewed the law, confirmed its passage on Tuesday.
Two Hong Kong newspapers that serve as conduits for official policy from Beijing, Wen Wei Po and Ta Kung Pao, said the vote, taken less than two weeks after the lawmakers first formally considered the legislation, was unanimous.
"Those who have stirred up trouble and broken this type of law in the past will hopefully watch themselves in the future," Tam said in a television interview. "If they continue to defy the law, they will bear the consequences."
Opposition politicians quickly criticised the law for its power to silence dissent. Claudia Mo, a pro-democracy lawmaker, cited local news reports that the law would introduce hefty prison sentences for vaguely defined political crimes as sources of concern.
"It's meant to suppress and oppress, and to frighten and intimidate Hong Kongers," Mo said. "And they just might succeed in that."
Xi has driven the security law through despite the challenges his government faces with the coronavirus pandemic, a lingering economic downturn and visa bans from the Trump administration aimed at Chinese officials involved in Hong Kong policy.
"Xi Jinping is looking at more comprehensive control over Hong Kong, and the national security law will go a long way to achieving that control," Willy Wo-Lap Lam, a longtime commentator on Chinese politics and an adjunct professor at the Chinese University of Hong Kong, said in an interview.
"It will be a new ballgame, affecting schools, affecting the media and many other arenas of Hong Kong life."
The security law was approved by the National People's Congress Standing Committee, an elite arm of China's party-controlled legislature, in a process that drew criticism for its unusual secrecy.
Breaking from normal procedure, the committee did not release a draft of the law for public comment. Hong Kong's activists, legal scholars and officials were left to debate or defend the bill based on details released by China's state news media earlier this month.
"The fact that the Chinese authorities have now passed this law without the people of Hong Kong being able to see it tells you a lot about their intentions," said Joshua Rosenzweig, the head of Amnesty International's China team. "Their aim is to govern Hong Kong through fear from this point forward."
The law calls for Hong Kong's government to establish a new agency to oversee enforcement of the new rules. Beijing will create its own separate security arm in Hong Kong. Carrie Lam, Hong Kong's top official, has said that the law will target only an "extremely small minority of illegal and criminal acts and activities".
New York Times News Service