Cambridge University bell tolls for slave trade
'Process will help institution understand its role during that dark phase'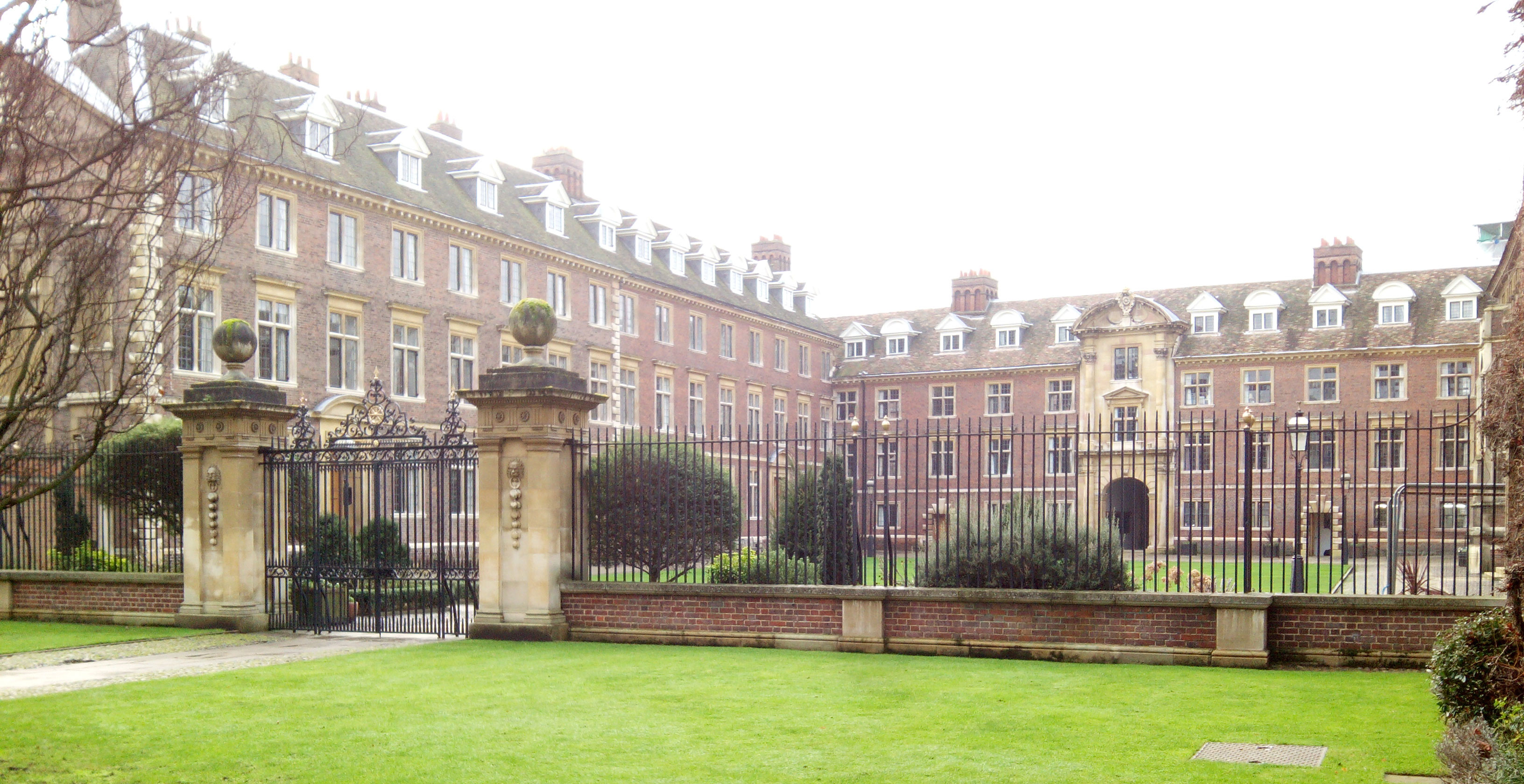 St Catharine's College, Cambridge.
(Wikimedia Commons)
---
London
|
Published 09.05.19, 08:06 PM
|
---
What would Harivansh Rai Bachchan make of the fact that St Catharine's, his old Cambridge College, has removed a bell from public display because of its likely association with the slave trade?
Most probably he would sublimate his feelings in a poem.
Although Amitabh Bachchan's father found fame essentially as a Hindi poet and in particular his poem Madhushala, he was at St Catharine's from 1952-54 doing a PhD in English on the occult and mysticism in the works of Y.B. Yeats.
Today, St Catharine's, founded in 1473 and referred to generally by generations of students and dons as "Catz", is wrestling with the moral dilemma of what to do with a bell, which was gifted to the college in 1960, placed in one of its accommodation blocks in 1994 but has now been declared toxic.
Some think it is ridiculous that Oxbridge is wallowing in a mire of self-induced guilt over what happened ages ago, especially since past history cannot be changed, while others insist truth must be out.
Last week the vice-chancellor of Cambridge, Prof. Stephen J Toope, announced he had set up a high-level inquiry by eight dons so that they could recommend appropriate ways to publicly acknowledge the university's past links to slavery and to address its impact. Toope said: "There is growing public and academic interest in the links between the older British universities and the slave trade, and it is only right that Cambridge should look into its own exposure to the profits of coerced labour during the colonial period.
"We cannot change the past, but nor should we seek to hide from it. I hope this process will help the university understand and acknowledge its role during that dark phase of human history."
Since Oxbridge has been going for over 800 years, it is not difficult to find dodgy links from the past. The story about the bell was broken on Monday by Varsity, the student newspaper which revealed that Prof. Sir Mark Welland, master of St Catharine's, and Dr Miranda Griffin, the senior tutor, had sent an email to students warning that there was a "significant possibility" the bell had been used on a slave plantation.
Presumably, it has been used to control slaves unlike bells in Cambridge which summon undergraduates either to prayer or to dinner.
The investigation, the email explained, comes "as part of the ongoing reflection taking place about the links between universities and slavery. "While we make more detailed enquiries into the bell's provenance, the decision has been taken to shutter the bell off to remove it from view.
"Consultation is taking place across the college community about the appropriate and proportionate course of action in relation to the bell".
A spokesman for the College also said: "As part of the ongoing reflection taking place about the links between universities and slavery, we are aware that a bell currently located at the College most likely came from a slave plantation.
"A more detailed investigation is under way into the bell's provenance as part of a wider project researching the College's historical links to the slave trade." Griffin elaborated: "It is important that the College, along with the rest of the collegiate university, acknowledges historical links to slavery and the slave trade.
"As an academic community, we will continue to conduct rigorous research into all aspects of our past and to reflect on our commitment to diversity, inclusion and asking challenging questions."
There is no shortage of distinguished alumni from St Catharine's. Another Indian who was at the College was Anil Kumar Gain, the president of the statistics section of the Indian Science Congress Association, as well as the head of the department of mathematics at IIT Kharagpur. He later went on to found Vidyasagar University.
Former students also include the "Rottweiler" journalist Jeremy Paxman, the actor Sir Ian McKellen, and Tunku Abdul Rahman, the first Prime Minister of Malaysia.
For the record, Harivansh, who took away a very romantic view of his days at St Catharine's, wrote later: "Cambridge enchanted me from very first glimpse: the banks of the slowly-flowing Cam, flanked by rows of centuries-old buildings and crossed by bridges of various designs … Even slight knowledge of history would project the faces of Newton, Bacon, Darwin, Spenser, Cromwell and Milton onto the scene—and of Marlowe, Gray, Thackeray, Wordsworth, Byron and Tennyson; and from my own country, Ramanujan, Aurobindo, Iqbal, Subhas Bose and Jawaharlal.
"I saw Cambridge in both its contemporary and its historical dimension, and if I were to describe my first reactions, I would have to say I was overwhelmed: entranced by its cultivated beauty, humbled by its extraordinary gifts to the world."