Brown University takes firm stand on caste-based harassment
Ivy League institution of US makes provisions for stringent punishment, including expulsion or termination of employment, for violations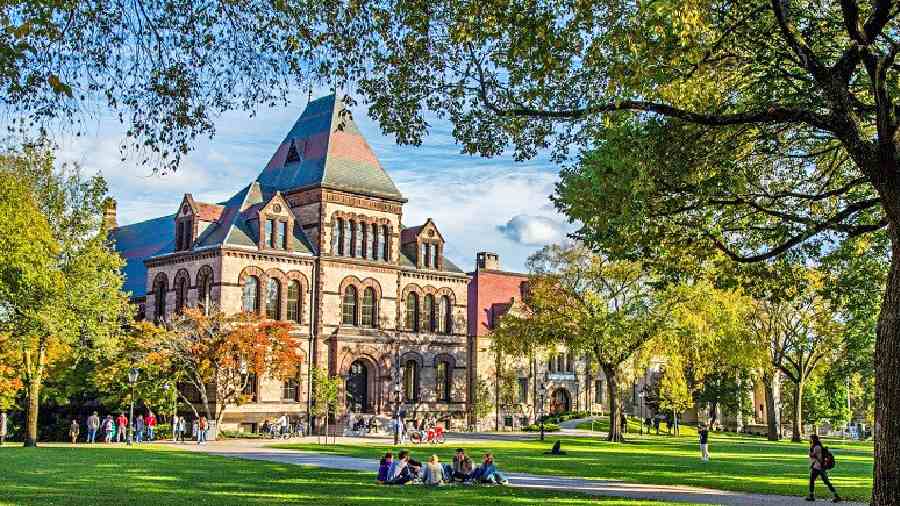 ---
New Delhi
|
Published 04.12.22, 03:33 AM
|
---
Brown University, an Ivy League institution based in Rhode Island in the US, has added caste-based harassment to its non-discrimination policy and made provisions for stringent punishment, including expulsion or termination of employment, for violations. 
Earlier, Harvard, California State University and Brandeis University in the US had acted similarly against caste-based discrimination, said to be prevalent among South Asians in American institutions.
According to a statement, the Corporation of Brown University, the varsity's governing body, voted in Fall 2022 to adopt a change to the University's Corporation Policy Statement on Equal Opportunity, Non-discrimination and Affirmative Action to insulate the varsity community from caste oppression and to "call attention to a subtle, often misunderstood form of structural inequality".
The policy seeks to prevent discrimination, harassment or retaliation based on a person's race, colour, religion, sex, age, nationality, disability, sexual orientation or caste.
"Failure to comply with this and related policies is subject to disciplinary action, up to and including suspension without pay, expulsion, or termination of employment or association with the University, in accordance with applicable (eg, staff, faculty, student) disciplinary procedures," the policy said.
The statement quoted the vice-president for institutional equity and diversity, Sylvia Carey-Butler, as saying that as the  South Asian population in the US increases, caste discrimination is becoming a growing issue on college and university campuses across the country.
"University students who are members of the castes classified as lower often report facing discrimination at educational institutions in the diaspora," it added.
The Equity Lab, a South Asian-American human rights forum in the US, conducted a survey on caste in the country in 2016 and found that one in three Dalit students reported discrimination during their education in the US while two out of three Dalits reported being treated unfairly at their workplaces.
Sixty per cent said they had experienced caste-based derogatory jokes or comments while 40 per cent of Dalits said they felt unwelcome at places of worship because of their caste. Sukhadeo Thorat, former chairman of the University Grants Commission, said it was unfortunate that people from dominant castes continued to exercise their caste status even on foreign soil despite obtaining higher education. He said the societal norms in India were the main source of the bias, which stayed with people throughout their lives.
Effective measures are required at various levels to sensitise caste Hindus on the subject, he said. "Social norms that are discriminatory should be changed. People from the forward castes have to take the initiative.
It can happen if there is sustained action by government and non-government organisations, political parties and the media. Such actions are very negligible," Thorat said.
Harvard and California State University included caste in their non-discrimination policy last year while Brandeis University did so in 2019.