British Sikh intruder who wanted to 'kill' late Queen Elizabeth admits treason
Jaswant Singh Chail, 21, admitted to an offence under the United Kingdom's Treason Act at the Old Bailey court in London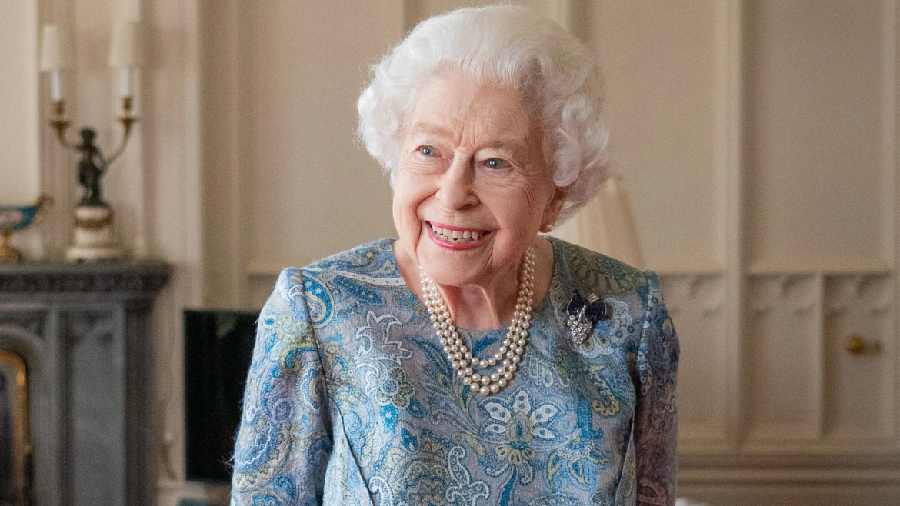 Queen Elizabeth II
File picture
---
London
|
Published 03.02.23, 09:35 PM
|
---
A British Sikh man who wanted to "assassinate" Queen Elizabeth II on Christmas Day in 2021 and was caught on the grounds of Windsor Castle armed with a crossbow on Friday admitted to committing treason.
Jaswant Singh Chail, who identified himself as an "Indian Sikh", wanted to kill the late monarch as revenge for the 1919 Jallianwala Bagh massacre in Amritsar in a social media video that emerged soon after his arrest.
Chail, 21, admitted to an offence under the United Kingdom's Treason Act at the Old Bailey court in London. He is the first person in the UK to be convicted of treason since 1981.
The British Sikh man, who is being held at Broadmoor Hospital from where he appeared in court via video link, will be sentenced by the court on March 31.
"This was an extremely serious incident, but one which the patrolling officers who apprehended Chail managed with great composure and professionalism," said Commander Richard Smith, who heads the Metropolitan Police's Counter Terrorism Command which led the investigation into the case.
"They showed tremendous bravery to confront a masked man who was armed with a loaded crossbow, and then detain him without anyone coming to harm," he said.
Chail pleaded guilty to an offence under section 2 of the Treason Act, 1842; an offence of threats to kill contrary to section 16 of the Offences Against the Person Act 1861; and an offence of possession of an offensive weapon contrary to section 1 of the Prevention of Crime Act 1953.
"He had made a video of himself stating his desire to harm the late Queen, which he sent to a group of contacts shortly before he was arrested," the Met Police statement said.
"Further enquiries into Chail uncovered evidence of his planning and motives. Evidence recovered by officers showed that he harboured ill feelings towards the British Empire for its past treatment of Indian people," it said.
The Queen, who passed away in September last year at the age of 96, was in her private apartments at Windsor Castle at the time of Chail's intrusion on the morning of December 25, 2021.
Chail climbed into the grounds of Windsor Castle using a nylon rope ladder, and had already been there for about two hours.
Two officers saw the intruder within the grounds of the Castle and one approached him.
According to the Met Police, he was wearing black clothing and a metal mask and said to the officers he was there to kill Queen Elizabeth II.
Chail was carrying a crossbow loaded with a bolt, and the officers drew their Taser guns and arrested him.
Detectives of the Met's Counter Terrorism Command took primacy for the investigation and trawled through CCTV and made other enquiries and found that Chail, from Southampton in Hampshire, had travelled to Windsor in Berkshire on December 23, 2021.
He was reportedly carrying a handwritten note, which read: "Please don't remove my clothes, shoes and gloves, masks etc, don't want a post-mortem, don't want embalming, thank you and I'm sorry." Chail was charged by the Met Police with treason offences in August last year.
He was previously held under the Mental Health Act and his father, Jasbir Chail, 58, said in the days after the incident that his son needed help after he scaled the walls of the Castle.
Hundreds of people were killed by British troops on Baisakhi Day on April 13, 1919 as they fired indiscriminately on an unarmed gathering of thousands who had assembled in Jallianwala Bagh in Punjab.
Except for the headline, this story has not been edited by The Telegraph Online staff and has been published from a syndicated feed.