Johnson, Hunt to contest for PM post
Suspicion growing that Tory MP's supporters 'lent their votes' to foreign secretary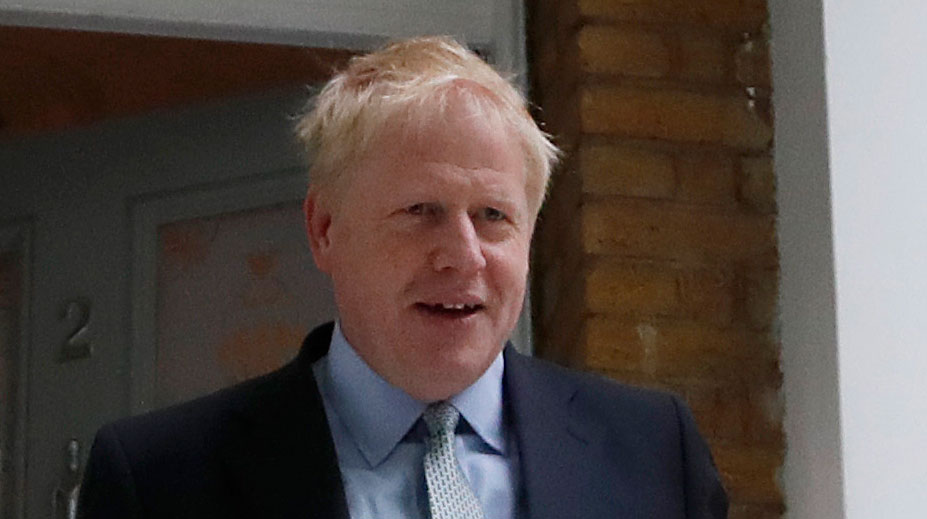 ---
|
London
|
Published 20.06.19, 08:58 PM
---
Foreign policy has not been much discussed during the Tory leadership contest but India will now have to think seriously about how to deal with Boris Johnson as Britain's next Prime Minister, after he topped the fifth and final ballot of 313 Conservative Party MPs on Thursday with 160 votes — ahead of the foreign secretary Jeremy Hunt with 77 and the environment secretary Michael Gove with 75.
There was one spoilt paper — whether it was Theresa May, the caretaker Prime Minister, is not known.
The choice of the new PM between Boris and Hunt will now fall over the next month to 160,000 Conservative Party members.
Boris supporters had apparently wanted to avoid a Boris-Gove contest because both are Brexiteers and there was a certain amount of bad blood between them. Boris was "knifed" by Gove, his campaign manager in 2016, and had to withdraw from the race when May became Prime Minister without a contest.
There will now inevitably be suspicion that in an exercise of the "dark arts", a number of Boris supporters have deliberately "lent their votes" to Hunt with the aim of pushing Gove into third place.
On LBC Talk radio, presenter Eddie Mair pointed out that "Britain's next Prime Minister will be chosen by 0.0024 per cent of the population". "If this was happening in North Korea, we'd be laughing about it," he said.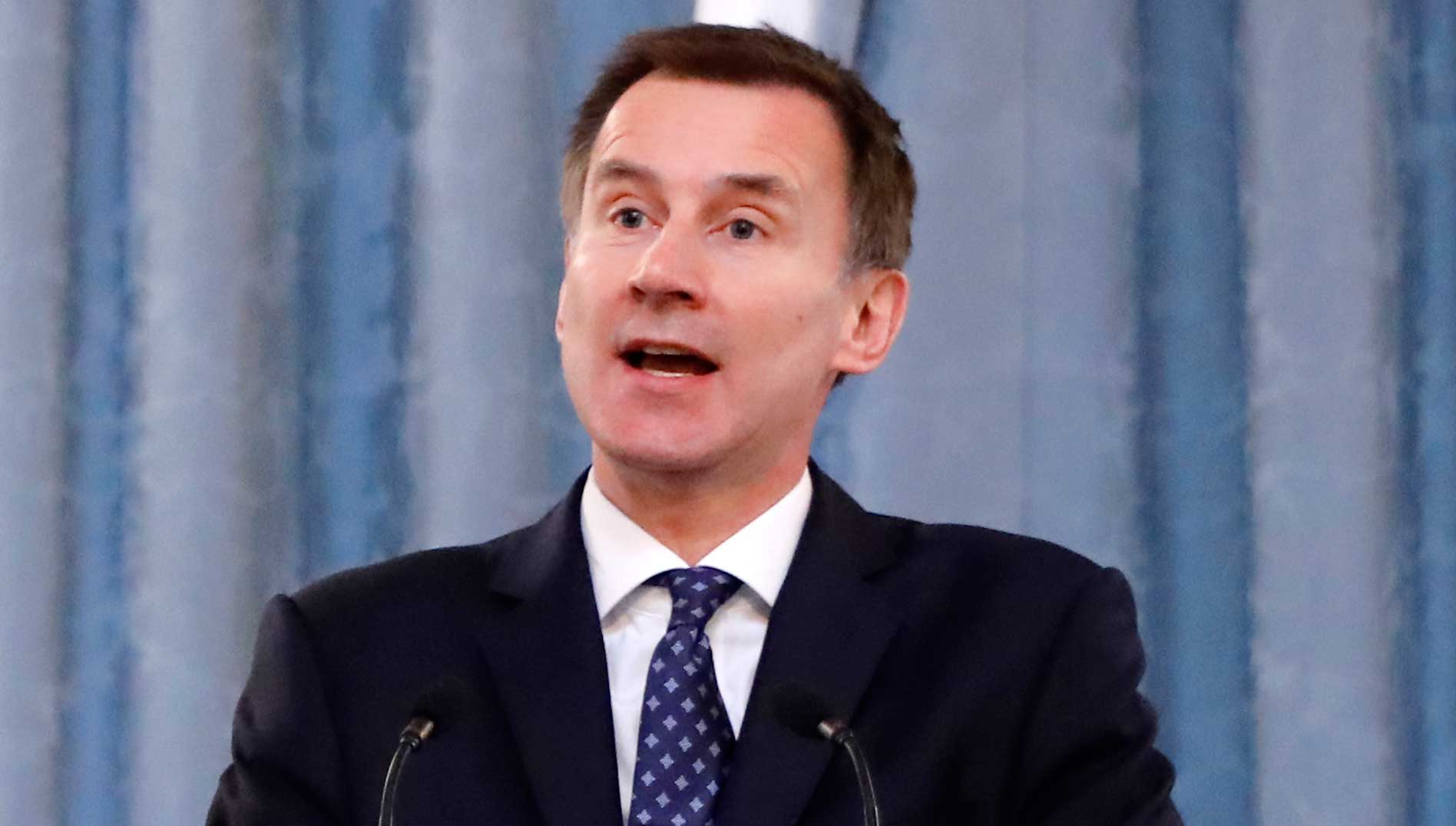 The fourth ballot before lunch on Thursday indicated that it may be some time before Britain is ready to accept an Asian Prime Minister, especially a Muslim.
Curiously, out of 313 MPs who voted, two deliberately spoilt their ballot papers.
Sajid, who was eliminated after getting 34 votes, has done enough, though, to be confident of getting a senior job in the next government.
Gove, partly with a view to attracting some of Javid's supporters for the final round, congratulated the home secretary for "a brilliant and inspirational campaign. You are a hero and a great friend. You have so much more to give the party and the country in the future".
Responding on behalf of the MPs who made up "Team Saj", Javid said: "Truly humbled by the support I have received from colleagues and Conservatives around the country. We ran to win, but I am incredibly proud of the race we have run together."
Perhaps his greatest achievement has been to help create a political environment in which it is no longer considered unusual for an Asian — and a Muslim at that — to hold one of the great offices of state. He and the Labour mayor, Sadiq Khan, do project the progressive face of modern Britain.
Javid revealed the contents of a letter written to him by his 10-year-old daughter, Maya: "Dear Daddy, I am writing this letter because I am proud of you for doing so well for coming this far to being Prime Minister.
"I love you so much and belive in you and you have to belive in yourself too all you need to become pm is passion, love, confedence and sportsmanship. That's all you need.
"if you don't come pm me and your lovely family will be proud and be greatfull that we have shuch an amazing dad/husband. Love you so much!"
What will a Boris government look like if he is confirmed as Prime Minister?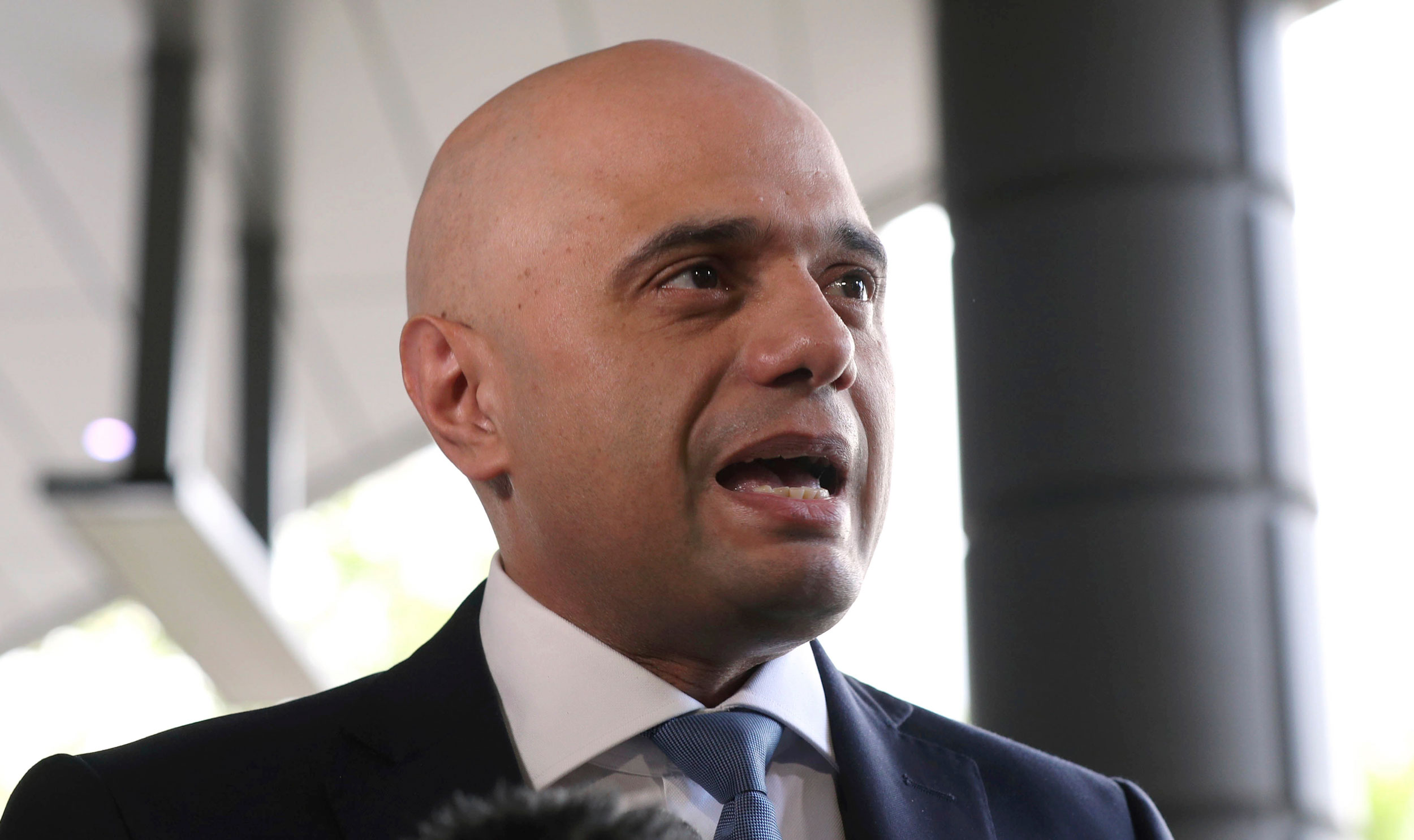 No doubt many MPs have voiced their vociferous support for him in the hoping of getting a job.
He cannot possibly satisfy them all.
In fact, there has been one report that he intends sacking a third of May's cabinet, just as she made a permanent enemy of George Osborne, now editor of the London Evening Standard, by axing him as the chancellor of the exchequer.
A change of Prime Minister does not change any of the Brexit-related problems that brought down May. Europe has repeatedly made it clear it will not reopen the withdrawal agreement signed with May's government.
At the same time, any attempt for Boris to try to leave the EU without a deal is likely to be blocked by parliament – with the help of a sympathetic speaker, John Bercow. And Boris has already admitted that if he calls a general election without leaving the EU on October – as he has promised to do – the Tory Party will be massacred by Nigel Farage's Brexit Party.
The Dutch prime minister Mark Rutte said the next prime minister needed to realise a no-deal Brexit would be bad for the UK.
"With a hard Brexit, even with a normal Brexit, the UK will be a different country," he said. "It will be a diminished country. It is unavoidable."
And Ireland's Indian-origin Taoiseach Leo Varadkar declared that the withdrawal agreement, with an Irish "back stop", was not up for renegotiation.
Getting to No 10 has long been Boris's ambition. But he may quickly discover he has inherited a poisoned chalice.
Philip Hammond, the current chancellor who is not expected to be retained, told a formal Mansion House banquet on Thursday that a no-deal Brexit could hit public finances, risk the break-up of the UK and damage the economy.
Hammond said: "I cannot imagine a Conservative and Unionist-led government, actively pursuing a no deal Brexit; willing to risk the union and our economic prosperity."
Any attempt to force through a no deal Brexit would also risk a general election "that could put Jeremy Corbyn in Downing Street", he warned. "I will fight, and fight again, to remake the case for pragmatism and, yes, for compromise in our politics – to ensure an outcome that to ensure an outcome that protects the union and the prosperity of the United Kingdom."
That is a hint that a number of Tory MPs will vote with the Labour opposition if Boris tries to force a no deal Brexit through parliament.