Bangladesh to go ahead with Rohingya repatriation
According to a UN-brokered deal with Bangladesh and Myanmar, the Rohingya cannot be forced to repatriate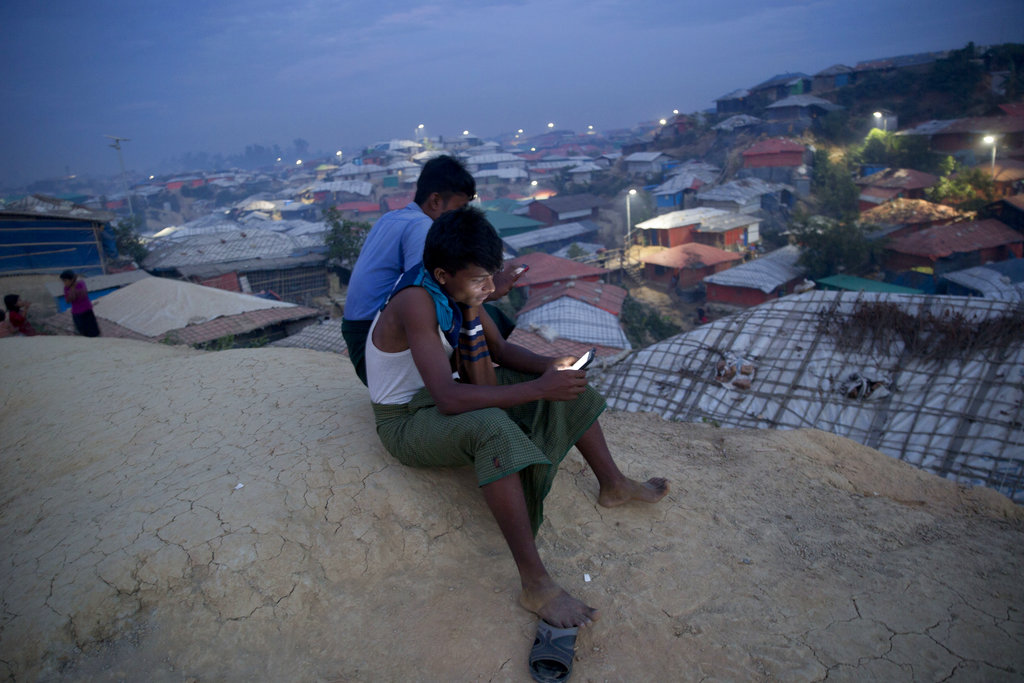 ---
Cox's Bazar
|
Published 15.11.18, 08:25 AM
|
---
Bangladesh authorities said the repatriation of Rohingya Muslims who fled army-led violence in Myanmar will begin as scheduled on Thursday if people are willing to go, despite calls from United Nations officials and human rights groups to hold off.
Refugee commissioner Abul Kalam told The Associated Press that he and other officials would go to Unchiprang, one of the sprawling refugee camps near the city of Cox's Bazar, to urge some of the more than 700,000 Rohingya who fled to Bangladesh last year to go back to Myanmar voluntarily.
Kalam declined to say what Bangladesh authorities would do if refugees refused to go, but according to a UN-brokered deal with Bangladesh and Myanmar, the Rohingya cannot be forced to repatriate.
"If they agree, we will take them to the transit camp and give them three days' worth of food before handing over to Myanmar authorities," he said.
The huge exodus of Rohingya began last August, after Myanmar security forces launched a brutal crackdown following attacks by an insurgent group on guard posts. The scale, organisation and ferocity of the operation led to accusations from the international community, including the UN, of ethnic cleansing and genocide.
Most people in Buddhist-majority Myanmar do not accept that the Rohingya Muslims are a native ethnic group, viewing them as "Bengalis" who entered illegally from Bangladesh, even though generations of Rohingya have lived in Myanmar. Nearly all have been denied citizenship since 1982, as well as access to education and hospitals.
Despite assurances from Myanmar, human rights activists said on Thursday the conditions are not yet safe for Rohingya refugees to go back.
"Nothing the Myanmar government has said or done suggests that the Rohingya will be safe upon return," Human Rights Watch refugee rights director Bill Frelick said in a statement.
The group said 150 people from 30 families had already been taken to a transit camp in preparation for their return.
Bangladesh authorities have said they've worked with the UN's refugee agency to compile lists of people willing to return to Myanmar.
At the Jamtoli refugee camp, 25-year-old Sitara said she and her two children, ages 4 and 7, were on a repatriation list, but her parents were not. She said she had never asked to return to Myanmar, and that she had sent her children to a school run by aid workers Thursday morning as usual.
"They killed my husband; now I live here with my parents," said Sitara. "I don't want to go back."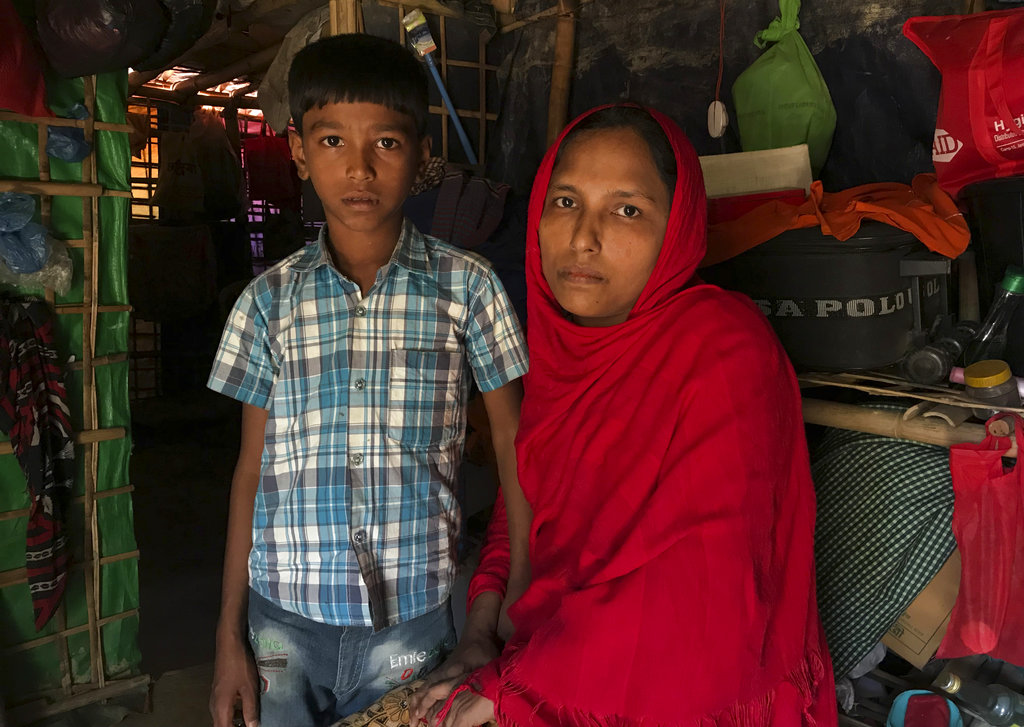 She said other refugee families living at the Jamtoli camp whose names have appeared on the Bangladesh government's repatriation list had fled to other camps, hoping to disappear amid the crowded lanes of refugees, aid workers and Bangladeshi soldiers.
Negotiations for repatriation have been going on for months, but plans last January to begin sending refugees back to Myanmar's Rakhine State were called off amid concerns among aid workers and Rohingya that their return would be met with violence.
Foreign leaders, including US vice-president Mike Pence, have criticised Myanmar's Nobel Peace Prize-winning leader Aung San Suu Kyi this week on the sidelines of a summit of the Association of Southeast Asian Nations in Singapore for her handling of the Rohingya crisis.
But on Thursday, Pence said US officials were "encouraged to hear that" the repatriation process would begin.
In addition to those who arrived in Bangladesh last year, about 200,000 other Rohingya fled Myanmar during previous waves of violence and persecution.